This post contains affiliate links for which I may earn a commission (at no extra cost to you) should you make a purchase. As an Amazon Associate I earn from qualifying purchases. Please see my disclaimer for more information.
Twinkies unfortunately contain animal-derived ingredients, so they are not suitable for vegans.
See below for a breakdown of the non-vegan ingredients in Twinkies.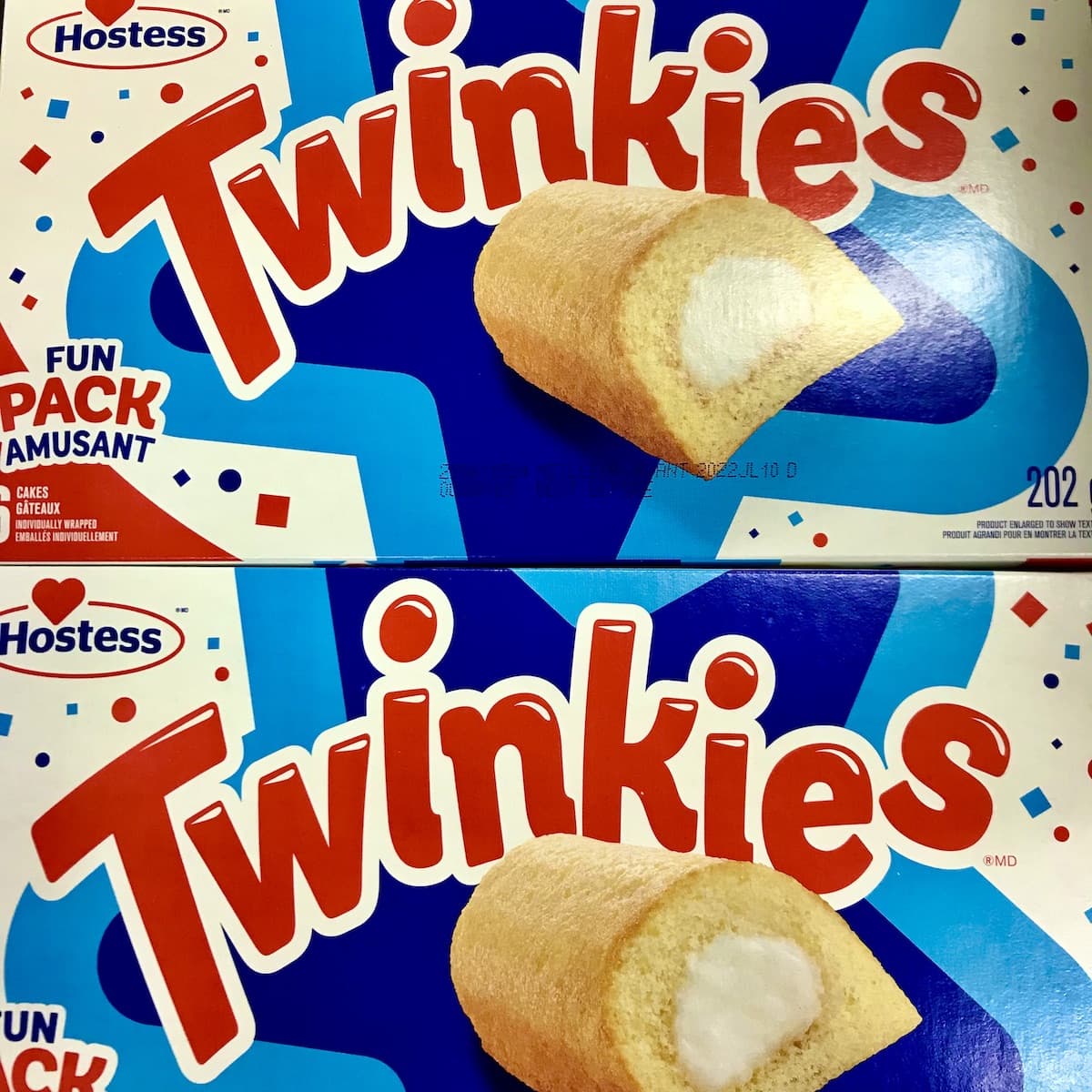 Non-vegan ingredients in Twinkies
Tallow – Tallow is animal fat derived from cows or sheep, so it is most definitely not vegan.
Egg
Whey – Whey is a milk product.
Sugar – Cane sugar is not an animal ingredient, but many sugar suppliers filter their cane sugar with bone char. Bone char is just like it sounds – charred animal bones. Some vegans don't mind this because the sugar itself does not actually contain bone char, but some vegans avoid sugar processed in this way.
Artificial Colors – The artificial colors in Twinkies are not made from animals, but artificial colors are periodically tested on animals, so some vegans strictly avoid all products that contain artificial colors.
Additional ingredients that may or may not be vegan in Twinkies: Natural flavor, mono and diglycerides, sodium stearoyl lactylate, polysorbate 60, glycerin.
Vegan Twinkies Recipe
If you are craving Twinkies, try out the following vegan recipe:
Vegan Twinkies by Heart of a Baker.
Make sure you use organic or certified vegan sugar if bone char is a concern for you.
More of "Is It Vegan?"