This post contains affiliate links for which I may earn a commission (at no extra cost to you) should you make a purchase. As an Amazon Associate I earn from qualifying purchases. Please see my disclaimer for more information.
This list of vegan dips includes both savory dips and sweet dessert dips. You will be sure to find some dips you love here!
Dips are great for pretty much any occasion. They are perfect as party snacks or appetizers, you can pack them for lunch, or you can just have them as a snack at home whenever you're hungry.
The savory dips on this list pair well with veggies, chips, or crackers. Some of them are even thick enough to be used as spreads in sandwiches or wraps!
Dessert dips are a super easy dessert to serve to guests and they are often great with a variety of fruit, certain types of crackers such as graham crackers, and even some cookies!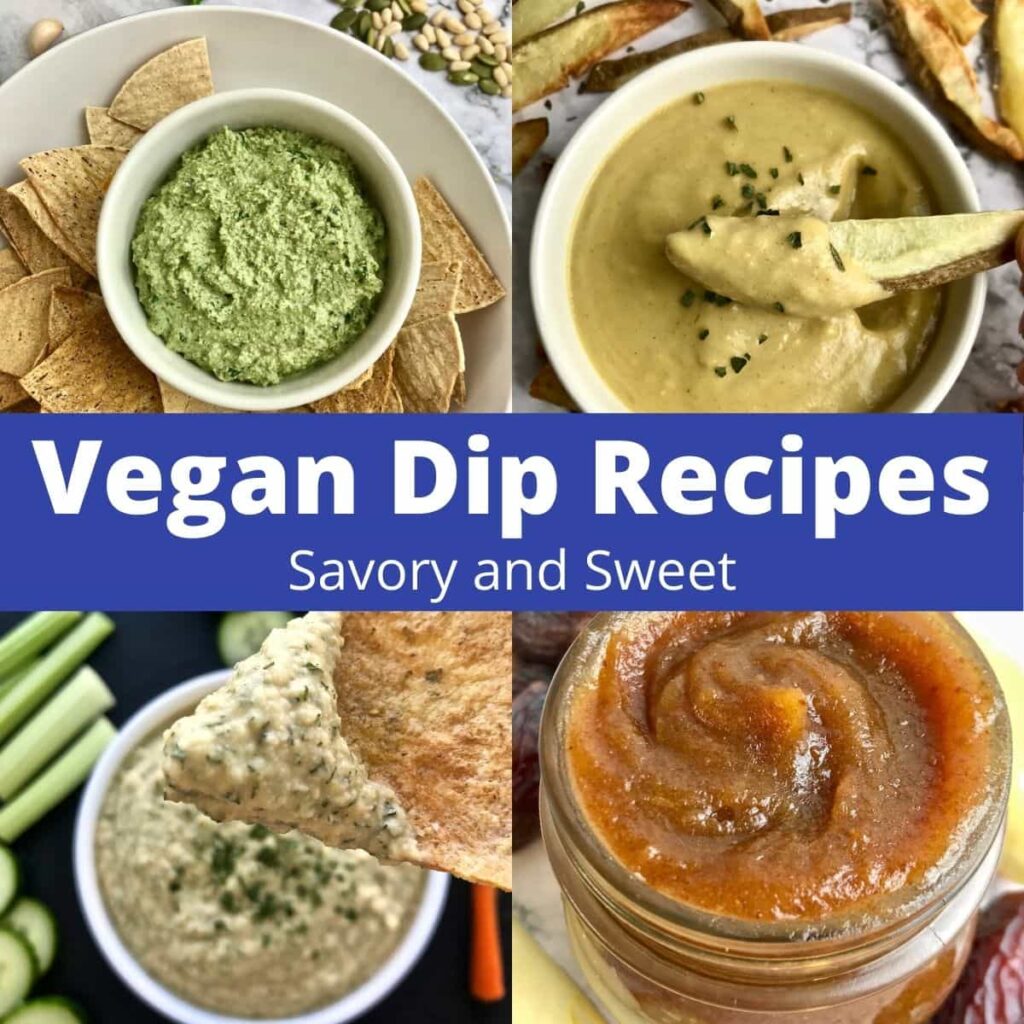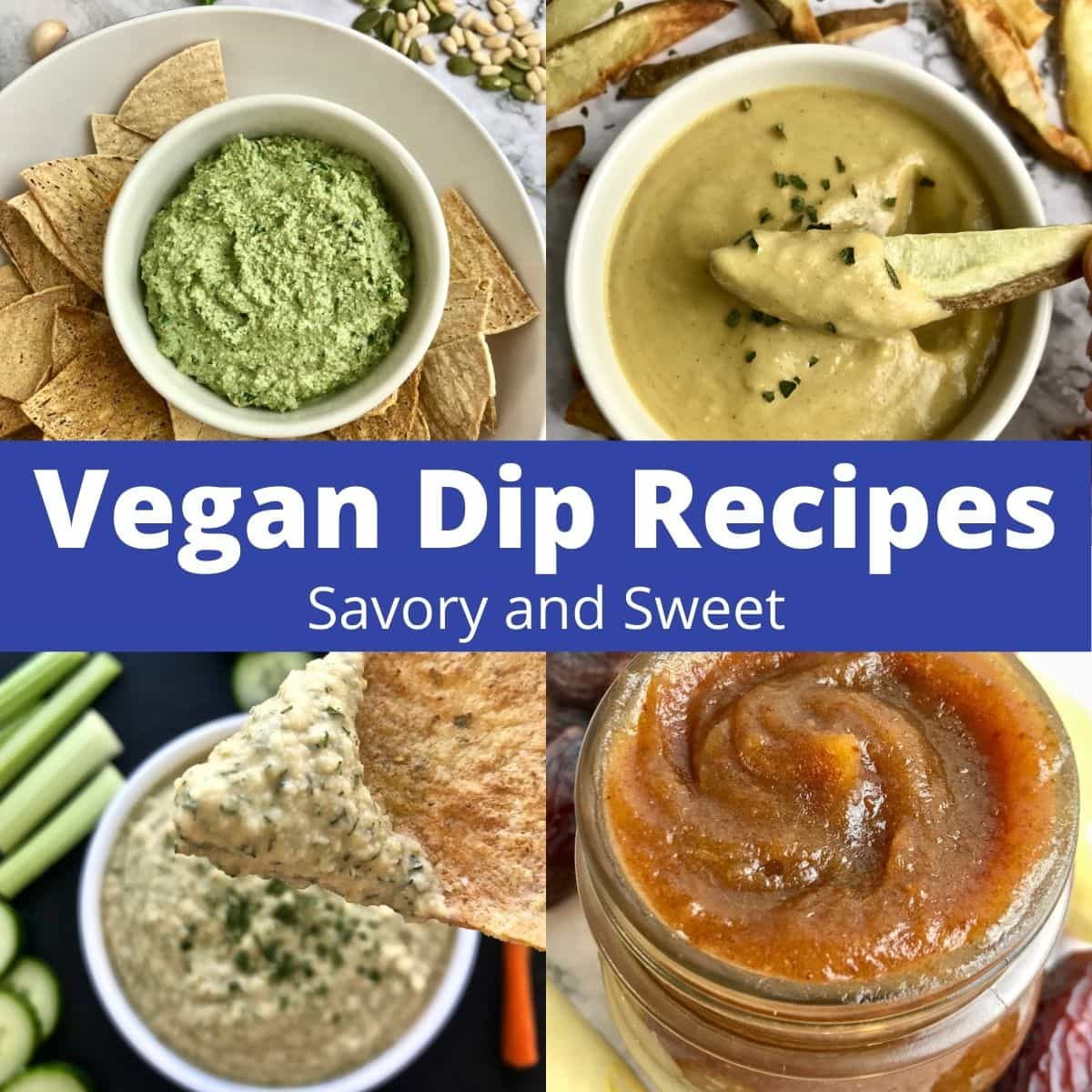 Jump to:
Savory vegan dips
"Cheesy" vegan dips
Green vegan dips
Vegan bean dips
Vegan dessert dips
Looking for more appetizer ideas? Check out this list of over 20 vegan party appetizers!