This post contains affiliate links for which I may earn a commission (at no extra cost to you) should you make a purchase. As an Amazon Associate I earn from qualifying purchases. Please see my disclaimer for more information.
Wendy's doesn't have a lot of options for vegans, but you can make some adjustments to salads or order some sides.
You can also order a bun with some vegan toppings to make your own burger. But let's be honest, without a vegan patty that's a pretty sad burger. Hopefully Wendy's will have a vegan burger patty someday!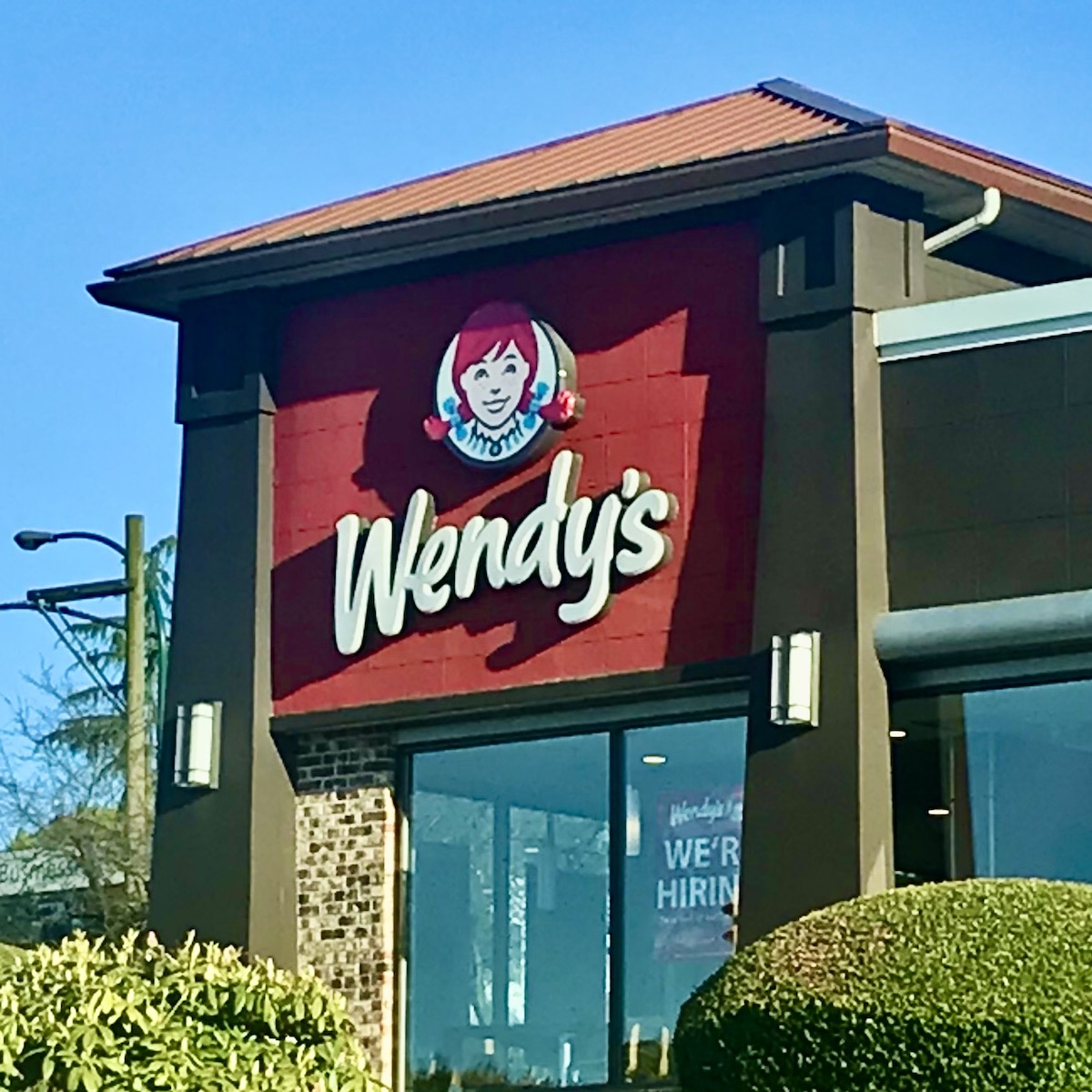 Before we get into the vegan options at Wendy's, keep in mind that cross-contamination with animal products is likely to occur. The fried items are certain to come in contact with animal products because all fried items are cooked in the same oil at Wendy's.
There are also some items on this list that contain sugar that may be filtered through bone char. These are issues you need to feel comfortable with pretty much whenever you eat vegan at a non-vegan restaurant.
If you're okay with this, check out the options below.
Vegan Options at Wendy's
Sides
French Fries – Cooked in vegetable oil, but in the same fryer as items containing animal products.
Dipping Sauce: BBQ Sauce, Sweet and Sour Sauce, Mustard, Ketchup packet (the ketchup that staff use behind the counter comes in contact with mayo, so only use the packets).
Plain Baked Potato - Topping options: chives, salsa, mustard, bbq sauce, sweet and sour sauce, ketchup packet.
Apple Bites – Just pieces of apple.
Seasoned Potatoes – Cooked in the same fryer as items containing animal products. Contains sugar that may be filtered through bone char.
Salads
There are no vegan salads on the Wendy's menu as is. You can make modifications to the salads on the menus, but honestly it doesn't really seem worth it. Once you remove the meat, cheese, and any other non-vegan ingredients, most salads are left with just lettuce and some veggies.
And they don't have great vegan dressing options either. They only have a Pomegranate Vinaigrette, which contains sugar that is likely filtered through bone char. You could also use salsa as a dressing.
These seem like the best salad options for vegans:
Taco Salad without chili or cheese or sour cream. You will be left with Romaine lettuce, tomatoes, salsa, and taco chips. Add avocado.
Apple Pecan Salad without chicken, blue cheese crumbles, or roasted pecans (they contain milk and honey). You are left with Romaine lettuce, apple bites, spring mix, dried cranberries, and pomegranate vinaigrette dressing. Add avocado.
Drinks
Cold Brew Iced Coffee (no vegan milk or cream)
Regular Coffee (no vegan milk or cream)
Decaffeinated Coffee (no vegan milk or cream)
Simply Orange Juice
Honest Kids Fruit Punch
Bottled water
Iced Tea
For non-strict vegans that are okay with sugar filtered through bone char and natural flavors of unknown sources:
Sunburst Melon Lemonade
Pineapple Mango Lemonade
All-Natural Lemonade
Strawberry Lemonade
Coca-Cola
Cocoa-Cola Zero Sugar
Diet Coke
Sprite
Dr Pepper
Barq's Root Beer
Fanta Orange
Minute Maid Light Lemonade
Hi-C Flashin' Fruit Punch
Sweet Iced Tea
Wendy's Vegan FAQs
Is There a Vegan Wendy's Frosty?
No. Wendy's Frosty items contain milk.
Are Wendy's Fries Vegan?
Wendy's fries are made with vegan ingredients, but they are fried in the same oil as animal products. It is up to you to decide if you are okay with the cross-contact with animal products.
Does Wendy's Have a Vegan Burger?
Wendy's does not have a vegan burger.
You can make your own vegan burger with a Premium Bun or Sandwich Bun (both contain sugar that may be filtered through bone char). Add lettuce, tomatoes, onion, pickles, avocado, and even fries to your burger. Top with mustard and ketchup.
Wendy's states that their ketchup contains egg due to cross-contamination with mayo because they use the same spoon in both condiment containers. If you want ketchup, just get a ketchup packet and put it on the burger yourself.
Is the Wendy's Oatmeal Bar Vegan?
No. The Oatmeal Bar contains milk and egg.
More guides to eating out as a vegan