This post contains affiliate links for which I may earn a commission (at no extra cost to you) should you make a purchase. As an Amazon Associate I earn from qualifying purchases. Please see my disclaimer for more information.
Looking for some vegan pizza? Check out what you can get at Little Caesars Pizza below! None of their specialty pizzas are vegan, but you can make your own.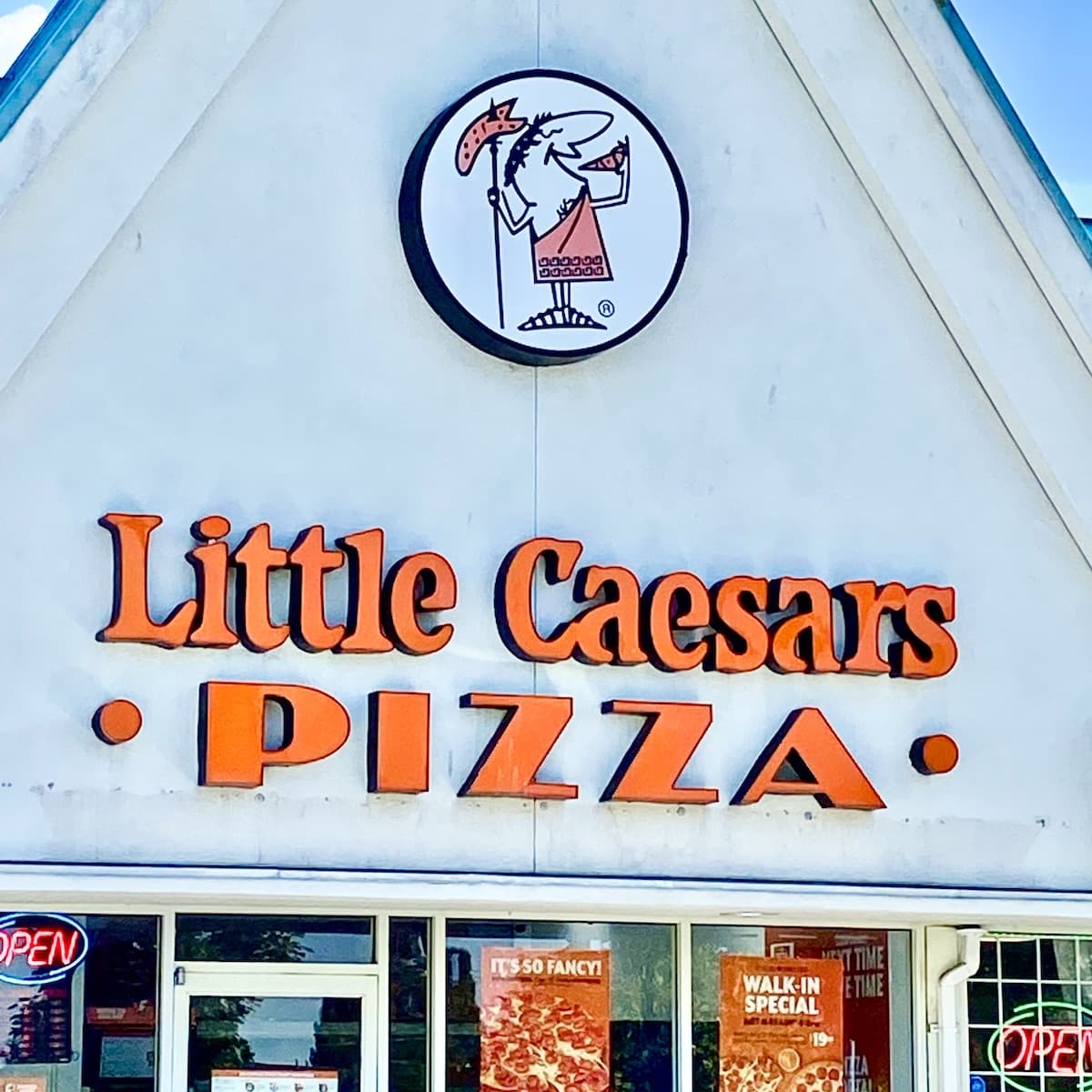 Keep in mind that when ordering from Little Caesars, there is always a risk of cross-contamination with animal products, including a variety of meats. The sugar used may also be filtered through bone char.
Little Caesars does not have an official list of vegan menu items, but the items below are acceptable for vegans who aren't overly concerned with the potential issues mentioned above.
Vegan options at Little Caesars
Menu options can change at any time, so some things listed here may no longer be available. I also recommend double-checking that the items below are still vegan by asking about ingredients at your location.
None of the pizzas at Little Caesars are vegan, but you can make your own with just sauce and veggies of choice.
Note that the Veggie Pizza is not vegan because it contains cheese, and it also contains a "Veggie Seasoning" that contains cheese as well.
Vegan pizza crusts
You can choose from these 2 vegan pizza crusts at Little Caesars:
Classic Round Crust
Thin Crust
Vegan pizza toppings
Green peppers
Onions
Canned mushrooms
Fresh mushrooms
Black olives
Jalapeno peppers
Mild banana peppers (contain artificial color)
Pineapple
Vegan sauces and dips
The dips and sauces below may not be available at all locations, but they are listed on the Little Caesars nutrition sheet and their ingredients are vegan.
Pizza Sauce (this is just a regular tomato pizza sauce)
Crazy Sauce (the Crazy Bread isn't vegan, but you could use this as a pizza dip)
Caesar Dips Butter Garlic Flavor (this does not contain any real butter according to the official nutrition sheet from Little Caesars)
Zap Pak (seasoning packet)
Little Caesars Vegan FAQs
Is Crazy Bread vegan?
No, it contains butter and parmesan cheese. The Crazy Sauce however is vegan.
Does Little Caesars have vegan cheese?
No. You will need to order your pizza with no cheese.
Does Little Caesars have vegan desserts?
No, there are no vegan treats at Little Caesars.