This post contains affiliate links for which I may earn a commission (at no extra cost to you) should you make a purchase. As an Amazon Associate I earn from qualifying purchases. Please see my disclaimer for more information.
Celebrate this Mother's Day with a variety of delicious vegan brunch recipes!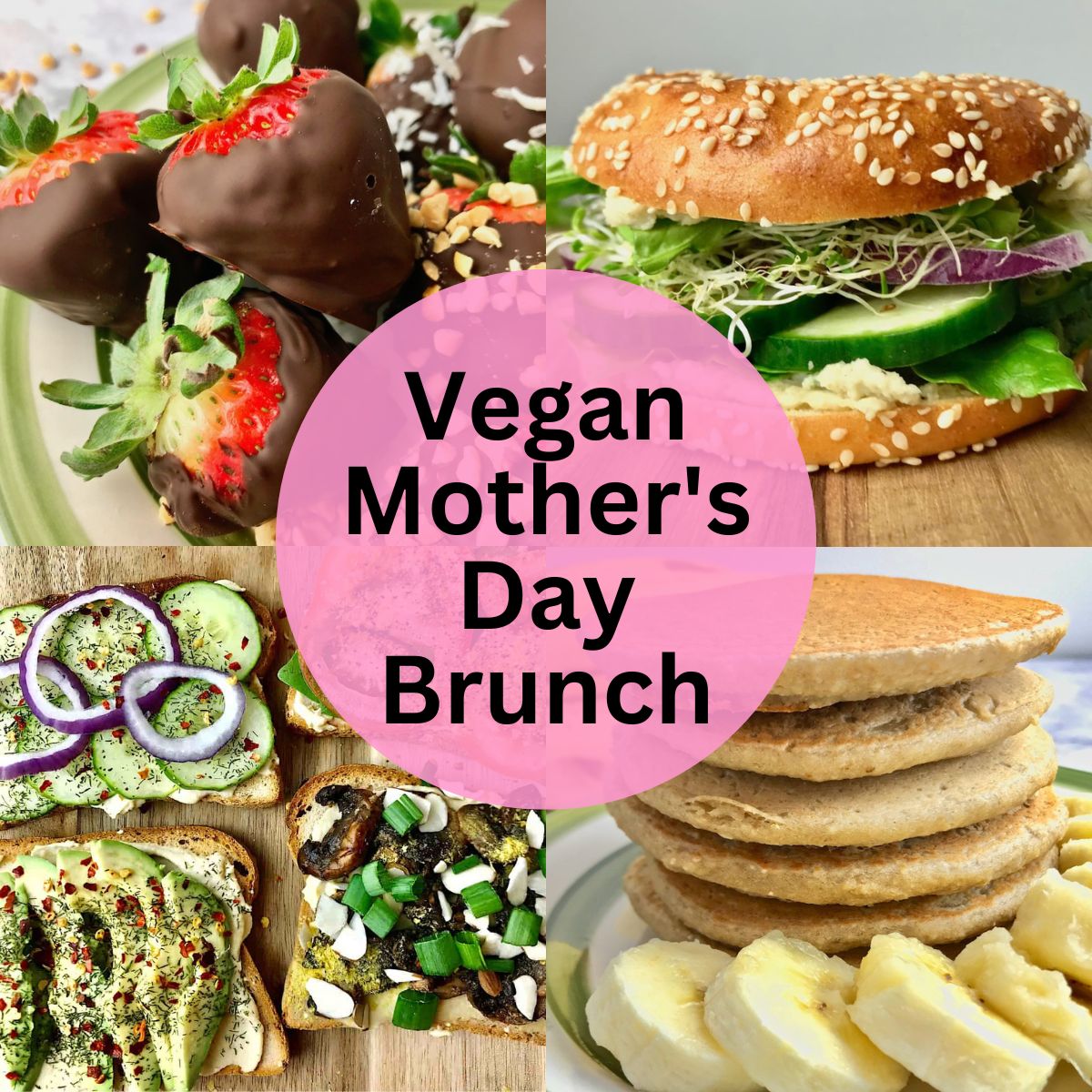 Below, you will find several sweet and savory foods that are perfect for a Mother's Day brunch.
Pancakes, waffles, quiche, salads, and so much more to choose from!
Jump to:
Sweet vegan mother's day recipes
Drinks for a vegan mother's day
If your mom loves coffee, she may also like this Peanut Butter Frozen Coffee.
Find more smoothie recipes here.
Savory vegan mother's day recipes
Making a variety of dips is a great way to enjoy veggies, crackers, and chips at your brunch. Find more vegan dips here.
I hope you found some recipes on this list of Mother's Day brunch ideas that your mom will love!