This post contains affiliate links for which I may earn a commission (at no extra cost to you) should you make a purchase. As an Amazon Associate I earn from qualifying purchases. Please see my disclaimer for more information.
Here are 5 vegan soaps that I use and recommend. This list includes a variety of hand and body soaps for your kitchen and bathroom.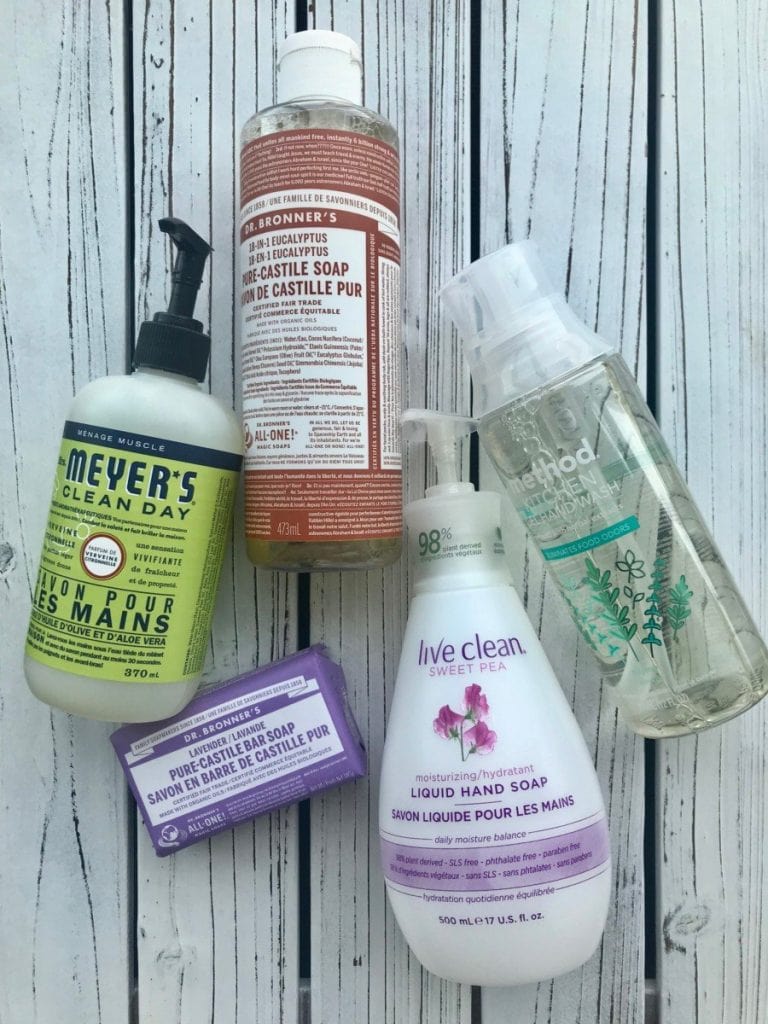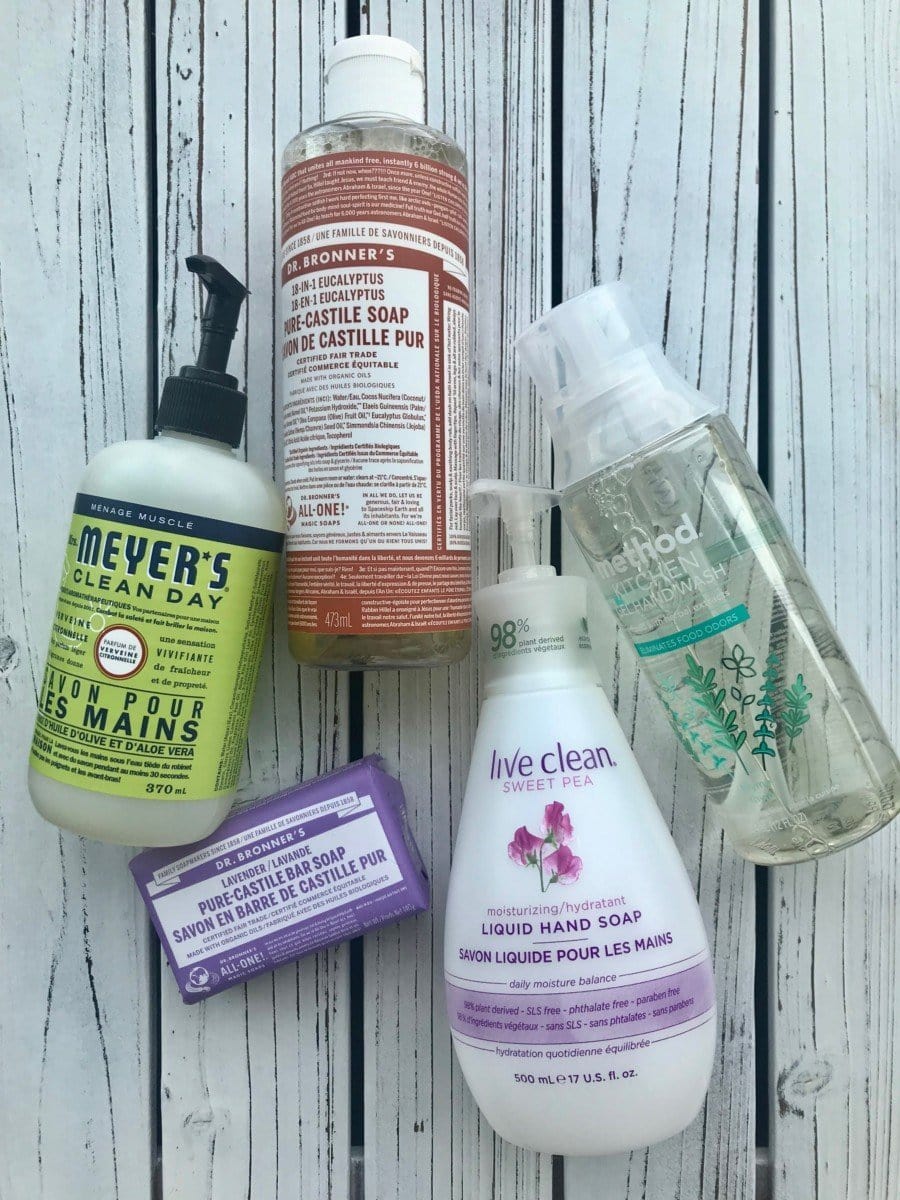 Buying soaps that are natural and gentle on my skin is high on my list of priorities. Soaps with clean ingredients are usually cruelty-free as well, which is something I always check for before making a purchase. Here, I share some of the vegan soaps that I use at home from cruelty-free brands. They may be slightly more expensive than some more widely known brand names, but it is worth it because by using these types of products, you are making a positive difference.
1. Live Clean Moisturizing Liquid Hand Soap (Sweet Pea scent)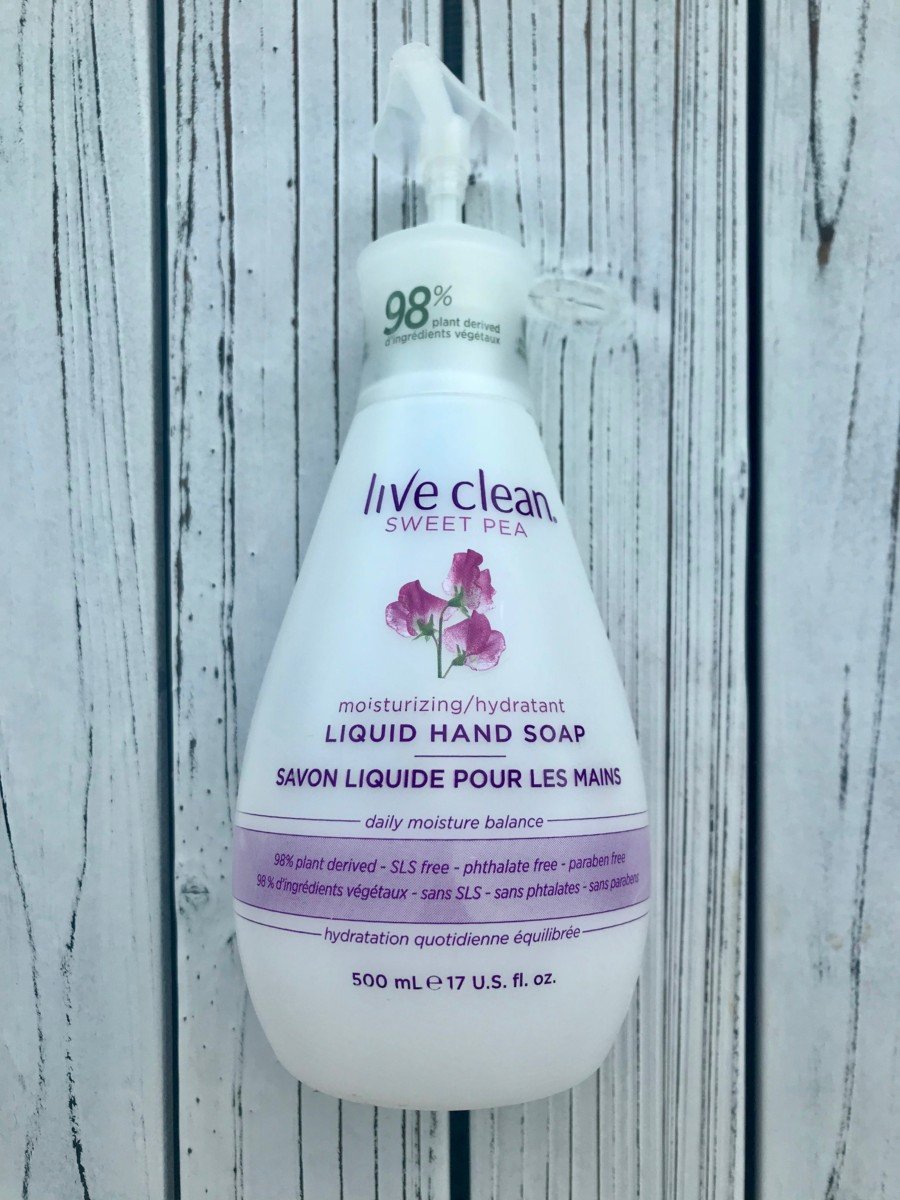 Live Clean is a Canadian company that makes a variety of personal care products. On their website, they claim to be, "committed to delivering plant-based, eco-conscious, and chemical-free products that help you detox your life." They also state that they don't use any animal products, so this is a great brand to use! The Moisturizing Liquid Hand Soap is often by my bathroom sink and I love the Sweet Pea scent in particular. It leaves your hands feeling clean and soft.
2. Method Kitchen Gel Hand Wash (Thyme scent)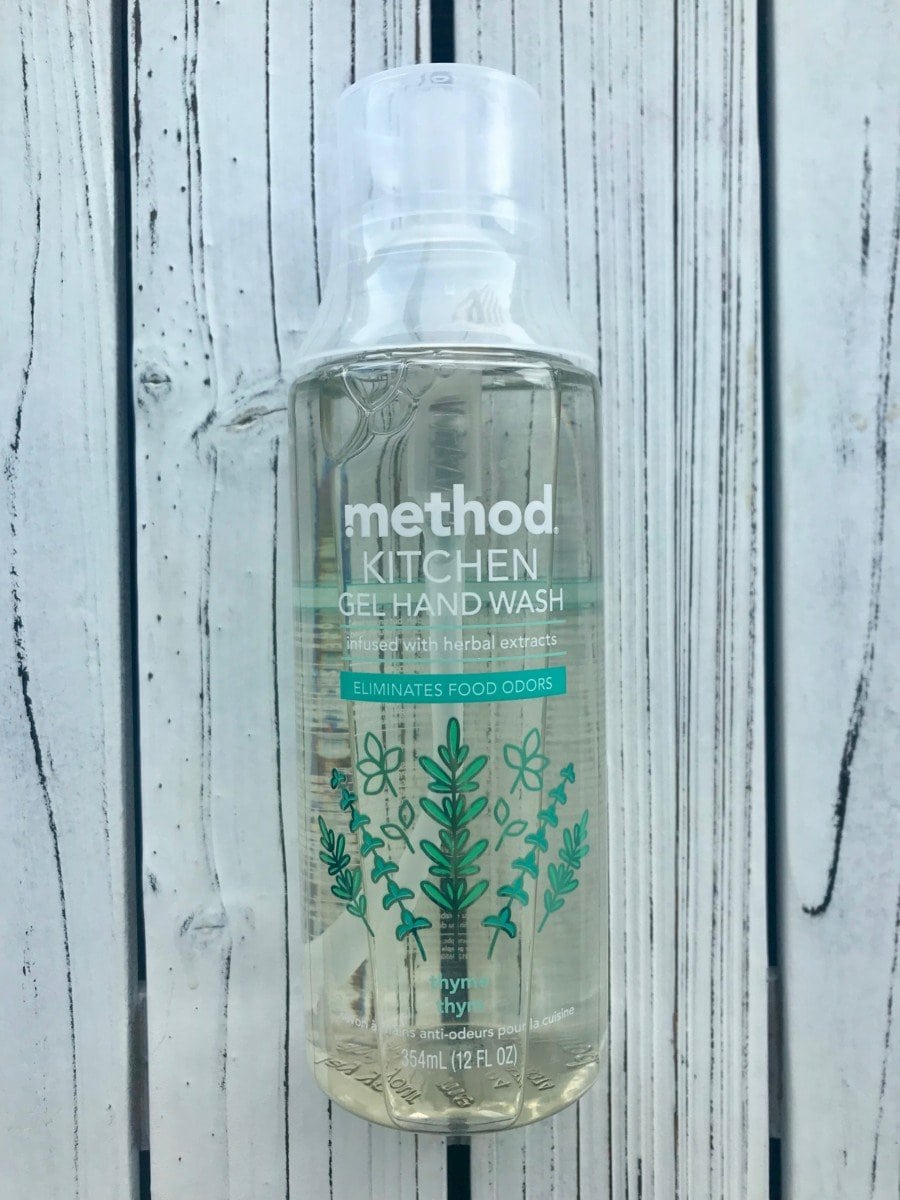 Method claims that their products, "contain no animal by-products and are never tested on animals." They create a variety of body and household cleaning products. I always have the Kitchen Gel Hand Wash at home because this soap is a must-have in your kitchen! After cooking a delicious meal, the scent of onion and garlic is often infused into my hands. To get them feeling fresh again, I use this soap, which is specifically made for use on hard-worked kitchen hands! Reach for this instead of your dish soap the next time you want to wash your hands at the kitchen sink.
3. Mrs. Meyer's Clean Day Hand Soap (Lemon Verbena scent)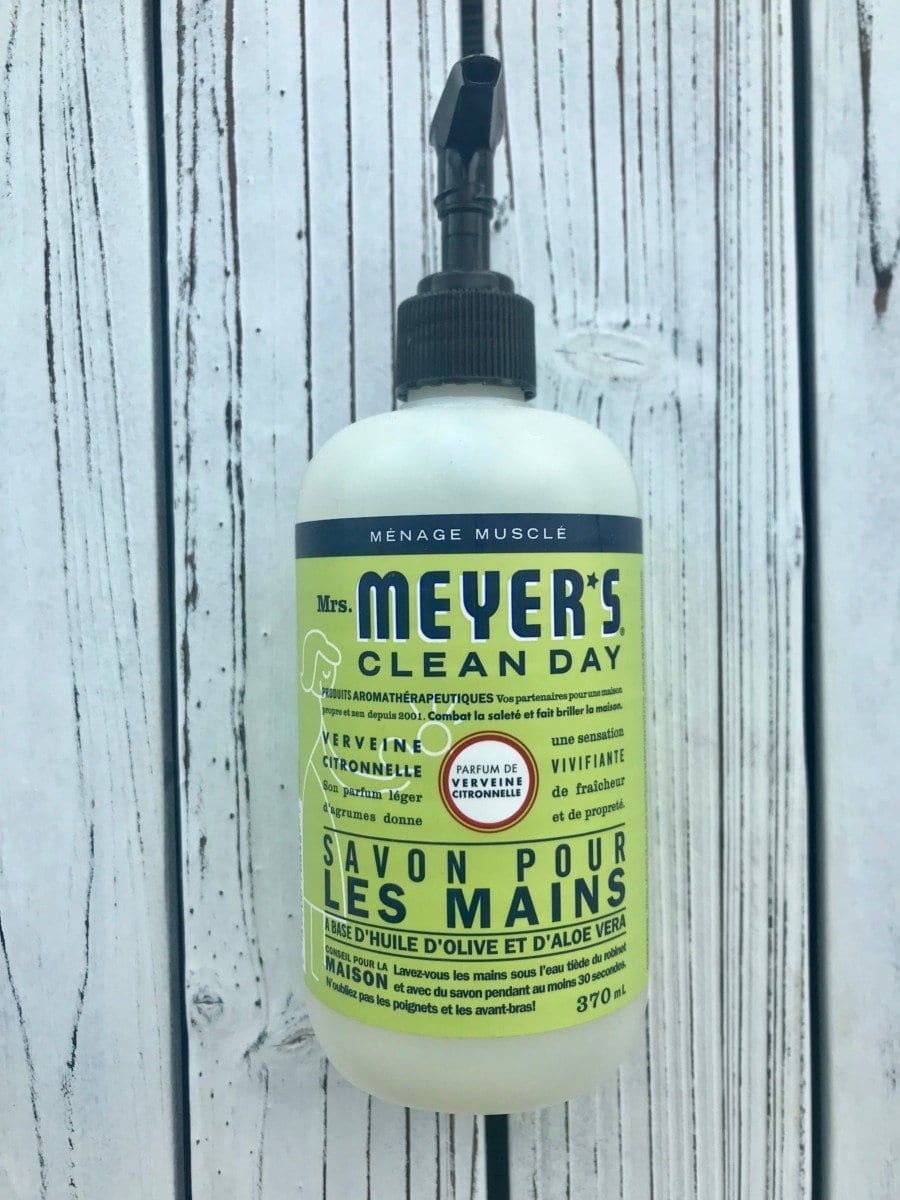 I absolutely love the Mrs. Meyer's Clean Day brand. On their website they state, "We do not test our products on animals, nor are our products made with animal-derived ingredients." They make soaps, laundry detergent, body products, household cleaners, and air fresheners, all of which are cruelty-free and vegan. I like the Lemon Verbena liquid hand soap because the ingredients don't dry out my hands and it has an invigoratingly fresh scent. You definitely need to add this one to your bathroom.
4. Dr. Bronner's Pure-Castile Bar Soap (Lavender scent)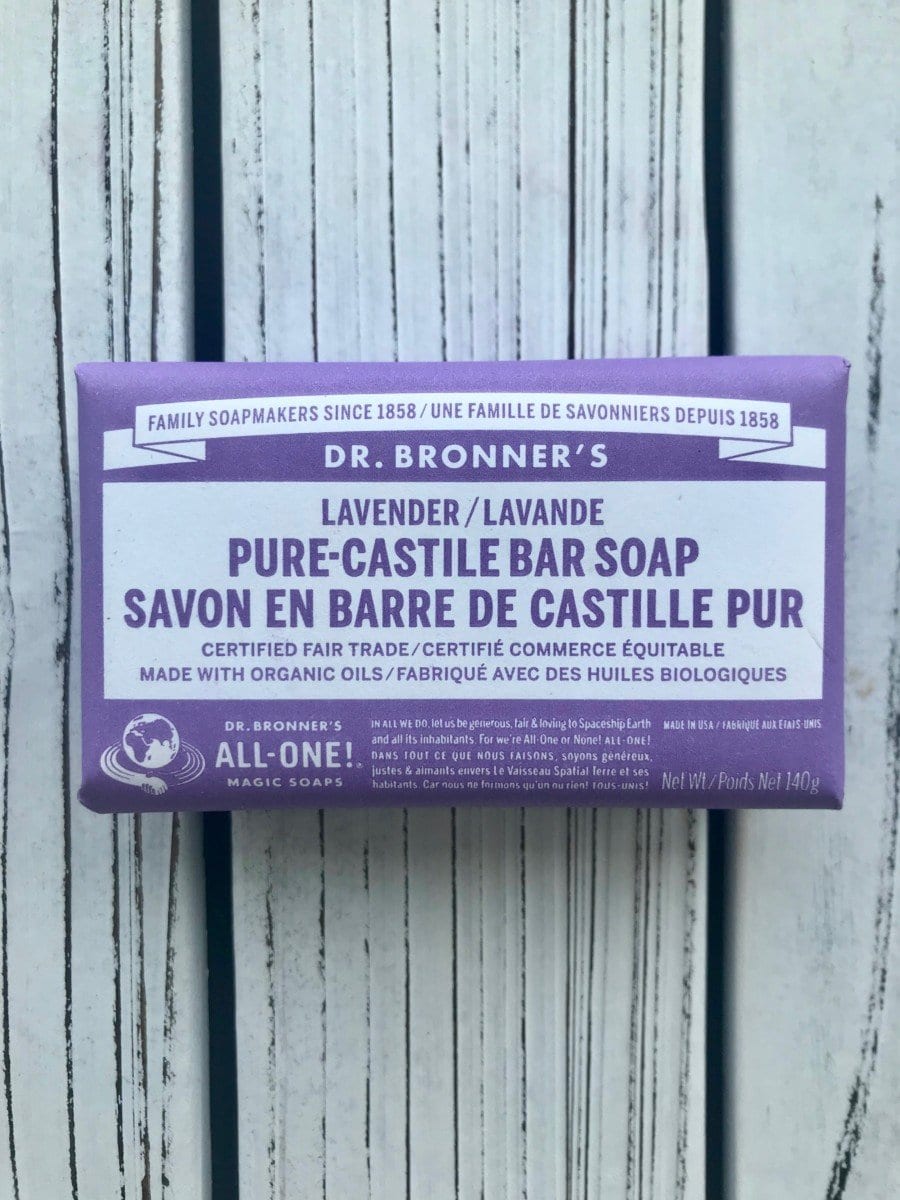 Dr. Bronner's is a must-know brand for vegan soaps. They have a variety of home cleaning and body care products, most of which are vegan. On their website they claim that their lip balms, body balms, and facial toners contain animal by-products, so beware of that. I've recently been using Dr. Bronner's Pure-Castile Bar Soap every single day in the shower. Bar soaps are much more eco-friendly because they don't come in a plastic bottle, and Dr. Bronner's has a variety of scents to choose from. My favourite is Lavender, but they all have a nice, natural scent. This bar soap is good for washing your body, face, and even hair!

5. Dr. Bronner's Pure-Castile Liquid Soap (Eucalyptus scent)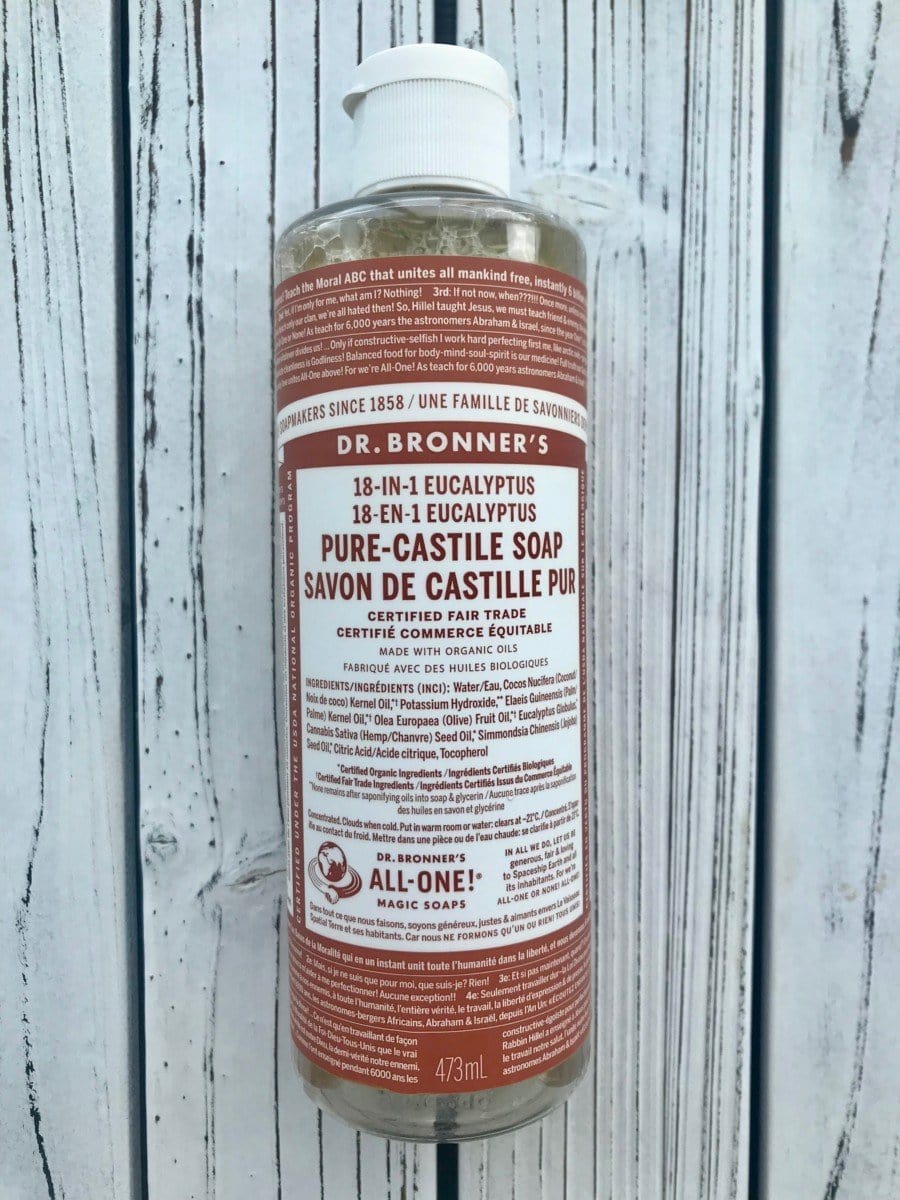 I also really enjoy Dr. Bronner's Pure-Castile Soap in liquid form. This is an all-in-one body and home cleaning product with a number of useful purposes. You can use it to wash your face, body, hair, laundry, and dishes. It can also be used as an all-purpose cleaner, and the website claims that you can even use it to wash your pets! Just make sure that you follow the dilution recipes on the Dr. Bronner's website for various uses. I personally use this liquid soap in the shower as a body wash and to shave my legs. It leaves them feeling sleek and smooth.