This post contains affiliate links for which I may earn a commission (at no extra cost to you) should you make a purchase. As an Amazon Associate I earn from qualifying purchases. Please see my disclaimer for more information.
Unfortunately, there are no vegan Cool Whip products because they all contain milk ingredients. But there are some delicious vegan whipped creams from other brands to choose from!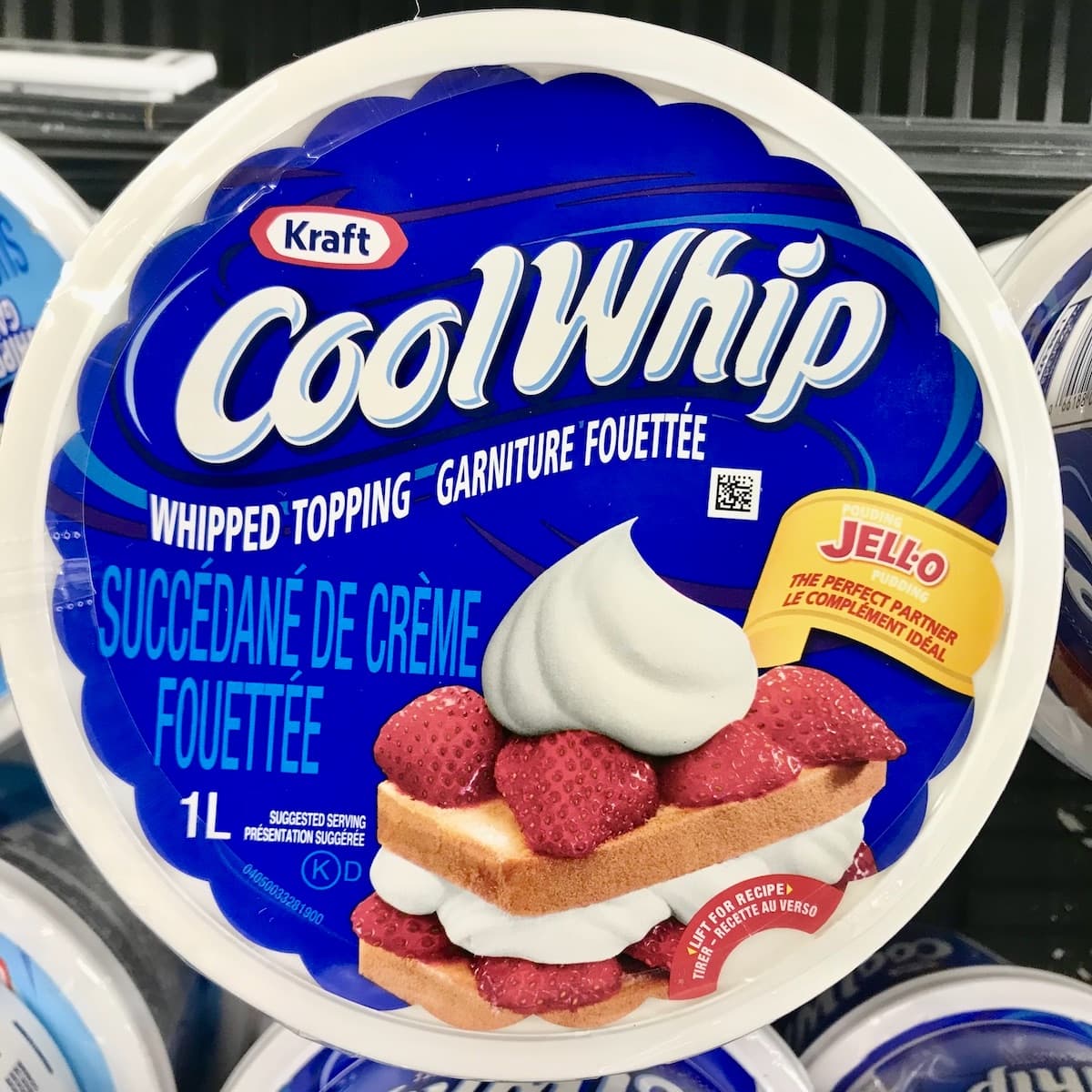 Jump to:
Non-Vegan Ingredients in Cool Whip
Cool Whip is a whipped topping that has many uses. It is used as a topping for pies and milkshakes, and it's also used in various desserts.
Cool Whip comes in many varieties, such as Extra Creamy, Sugar Free, Lite, and Fat Free. Unfortunately, every Cool Whip product contains milk ingredients.
You will find the following milk ingredients in Cool Whip products:
Skim milk
Light cream
Sodium caseinate
Potentially non-vegan ingredients in Cool Whip
The following ingredients may or may not be vegan. They also may be tested on animals. This may not be an exhaustive list of potentially non-vegan ingredients in Cool Whip products as ingredients may change and new products may be introduced at any time.
Natural flavor
Polysorbate 60
Polysorbate 65
Sorbitan monostearate
Xanthan gum
Beta carotene
Acesulfame potassium
To find out if the ingredients listed above are vegan in Cool Whip products, you would have to reach out to the company and ask. Even then they may not be able to give a clear answer.
But there is no need to figure out whether or not each ingredient is vegan, because we already know that Cool Whip isn't vegan due to milk ingredients.
Vegan Alternatives to Cool Whip
Although Cool Whip is unique in that is a heavier whipped topping rather than a light whipped cream, there are many vegan whipped creams that are a great substitute for topping pies and milkshakes!
These options may not be as thick and heavy as Cool Whip, but they are delicious and vegan!
So Delicious Cocowhip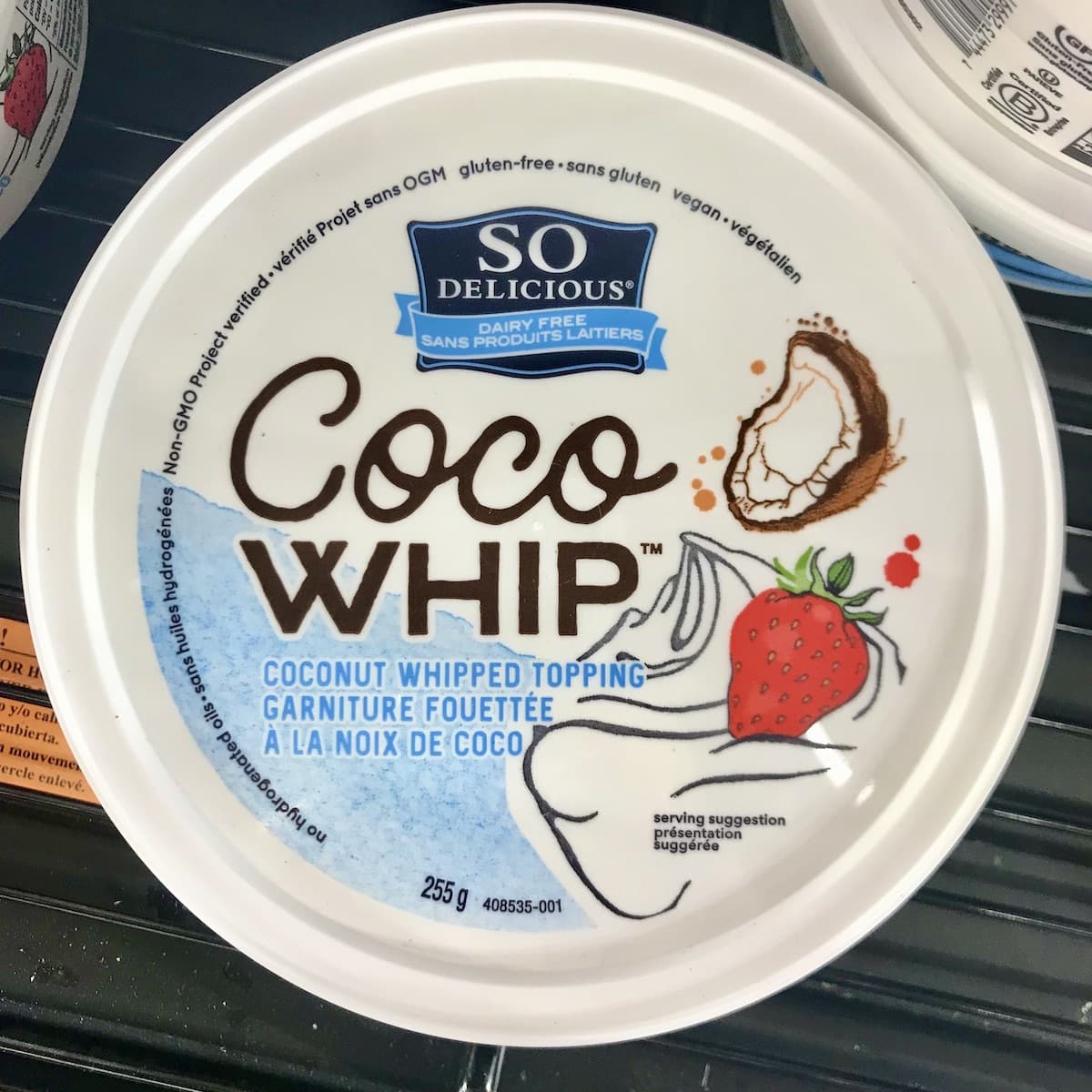 So Delicious makes two whipped coconut products: Original and Light. This whipped coconut is great on desserts like cakes, pies, and milkshakes.
This whipped coconut product comes frozen and is to be thawed in the refrigerator before use, similar to Cool Whip.
So Delicious Cocowhip is certified vegan by Vegan Action.
Silk Dairy-Free Heavy Whipping Cream Alternative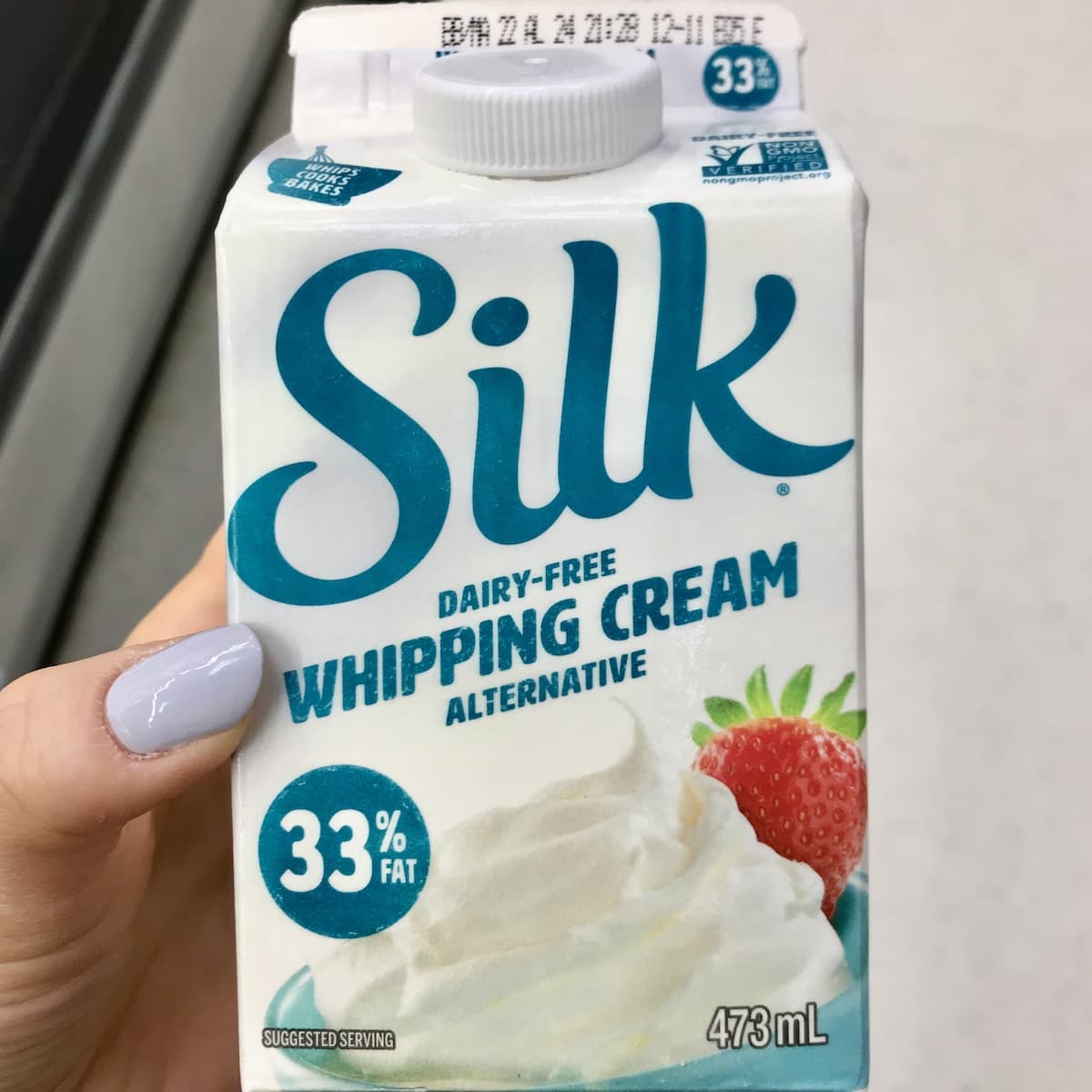 This vegan heavy whipping cream alternative comes in a carton and can be used in place of regular whipping cream in recipes.
It can be used for whipping, cooking, and baking. This product is of course vegan, and also gluten-free and free of artificial colors and flavors.
Gay Lea Coconut Whipped Topping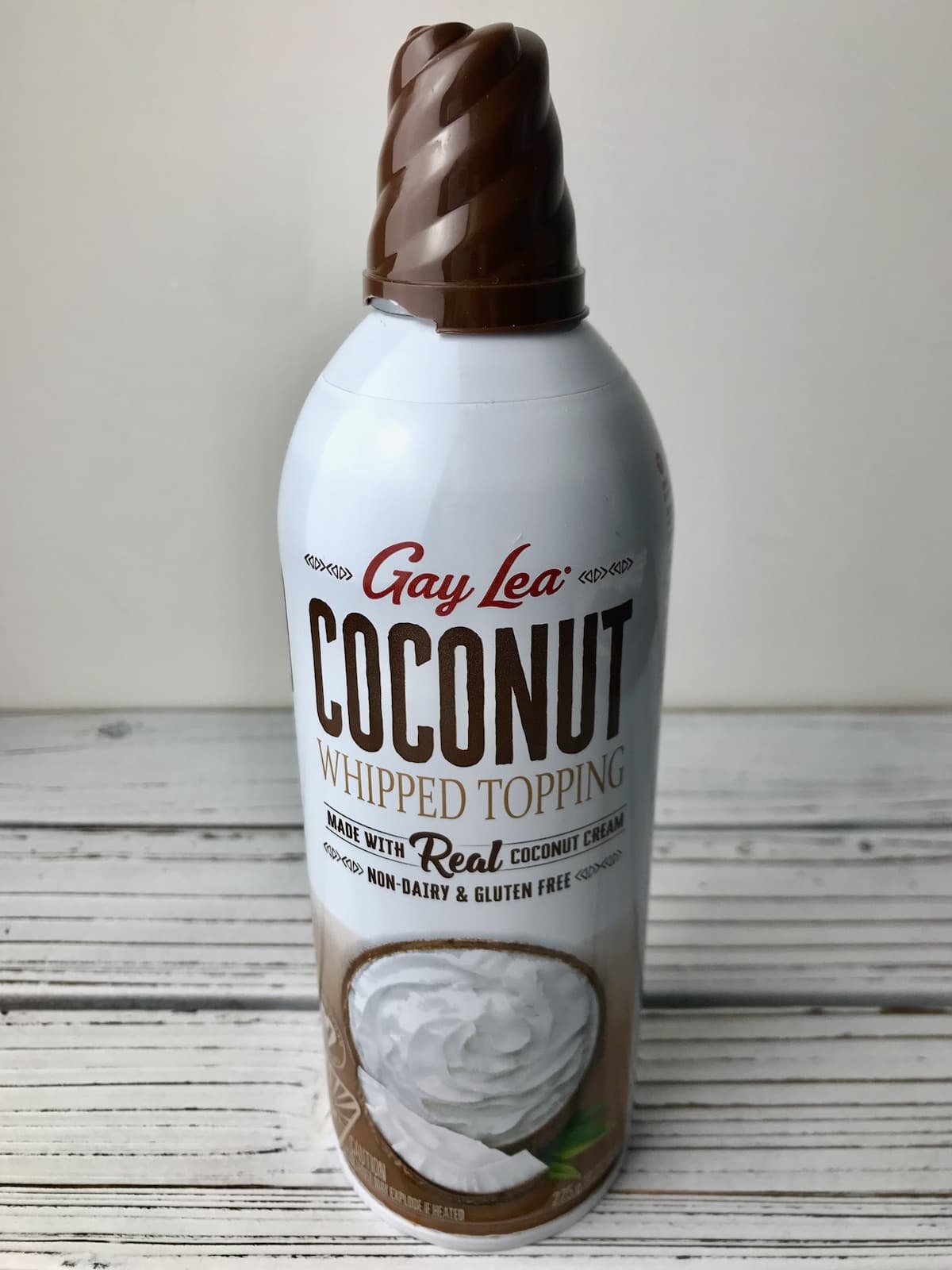 Gay Lea makes a vegan whipped topping made from coconut cream. It is gluten-free, certified Non-GMO, and certified vegan by Vegan Action.
Use this delicious whipped coconut cream on various desserts and beverages.
*This product is also sold as Sweet Rose Coconut Whipped Topping and can be found at Trader Joe's.
365 Oat-Based Whipped Topping
This vegan whipped topping is made with oat flour and can be used as a whipped topping on various desserts and beverages.
It can be found at Whole Foods.
Truwhip Vegan Plant-Based Whipped Topping
Truwhip makes one vegan whipped topping that is certified by Vegan Action. It is sold frozen and is to be thawed in the refrigerator before use. This product is great for a variety of desserts and beverages, and unlike most vegan whipped toppings, it is not coconut based.
It contains no artificial colors or flavors, no high fructose corn syrup, and is non-GMO.
Vegan Whipped Cream Recipes
You can easily make a vegan whipped topping with some coconut cream! All you need is a can of coconut cream, some sweetener of choice, and perhaps some flavoring like vanilla extract or pumpkin pie spice.
Here is a classic coconut whipped cream recipe from Loving It Vegan.
You can also try this vegan pumpkin whipped cream that is sweetened with maple syrup.
More "Is It Vegan?" Posts