This post contains affiliate links for which I may earn a commission (at no extra cost to you) should you make a purchase. As an Amazon Associate I earn from qualifying purchases. Please see my disclaimer for more information.
This post refers to Cheetos products sold in the US. Keep in mind that ingredients can change at any time, so always check the list of ingredients on product packaging.
Unfortunately, no Cheetos sold in the US are vegan.
This includes all ranges of Cheetos: Crunchy, Puffs, Popcorn, Man 'N Cheese, Flamin' Hot, Fantastix, Simply, and Baked.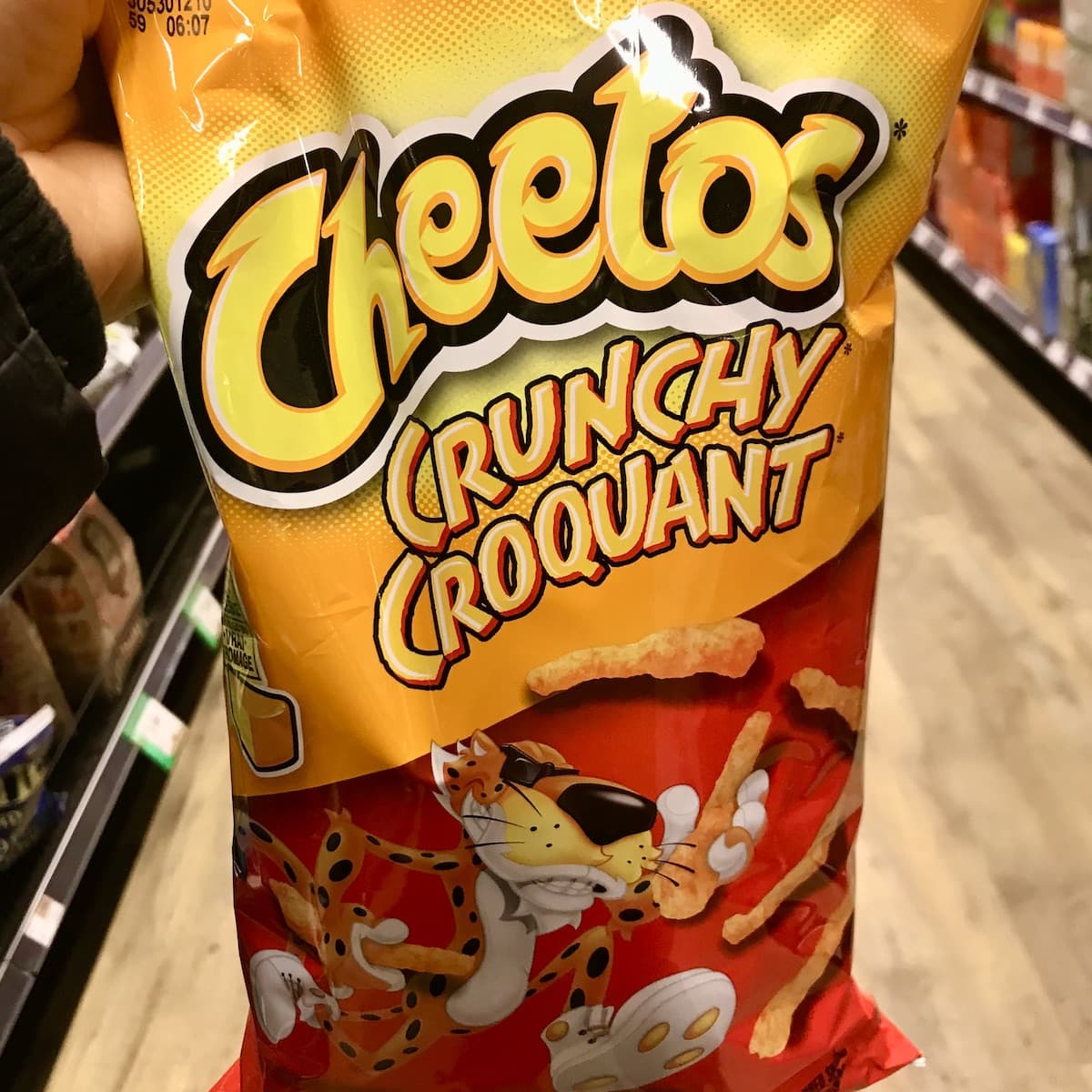 Continue reading if you'd like to know why Cheetos are not vegan, and to see some vegan alternatives to Cheetos.
Jump to:
Non-Vegan Ingredients In Cheetos
There are plenty of dairy ingredients in Cheetos products, including the following:
Whey
Cheddar cheese
Milk
Cheese cultures
Cheese seasoning
Blue cheese
White cheddar seasoning
Buttermilk
Romano cheese
Sodium caseinate
Skim milk
Nonfat dry milk
Monterey jack
Parmesan
Swiss cheese
Colby cheese
Butter
Sour cream
Cream powder
Every Cheetos product in the US contains at least one dairy ingredient, which is why none of them are vegan.
Cheetos also contain some ingredients that may be tested on animals, which is a concern for some vegans.
Some Cheetos also contain sugar, which may be filtered through bone char.
Are Baked Cheetos Vegan?
Some people think that Baked Cheetos may be vegan because they are seen as "healthier." Unfortunately Baked Cheetos also contain dairy, so they are not vegan.
Vegan Cheetos Alternatives
Lesser Evil Paleo Puffs ("No Cheese" Cheesiness, Fiery Hot!)
Earth Balance Vegan Aged White Cheddar Flavor Puffs
GoGo Quinoa Vegan White Cheddar Puffs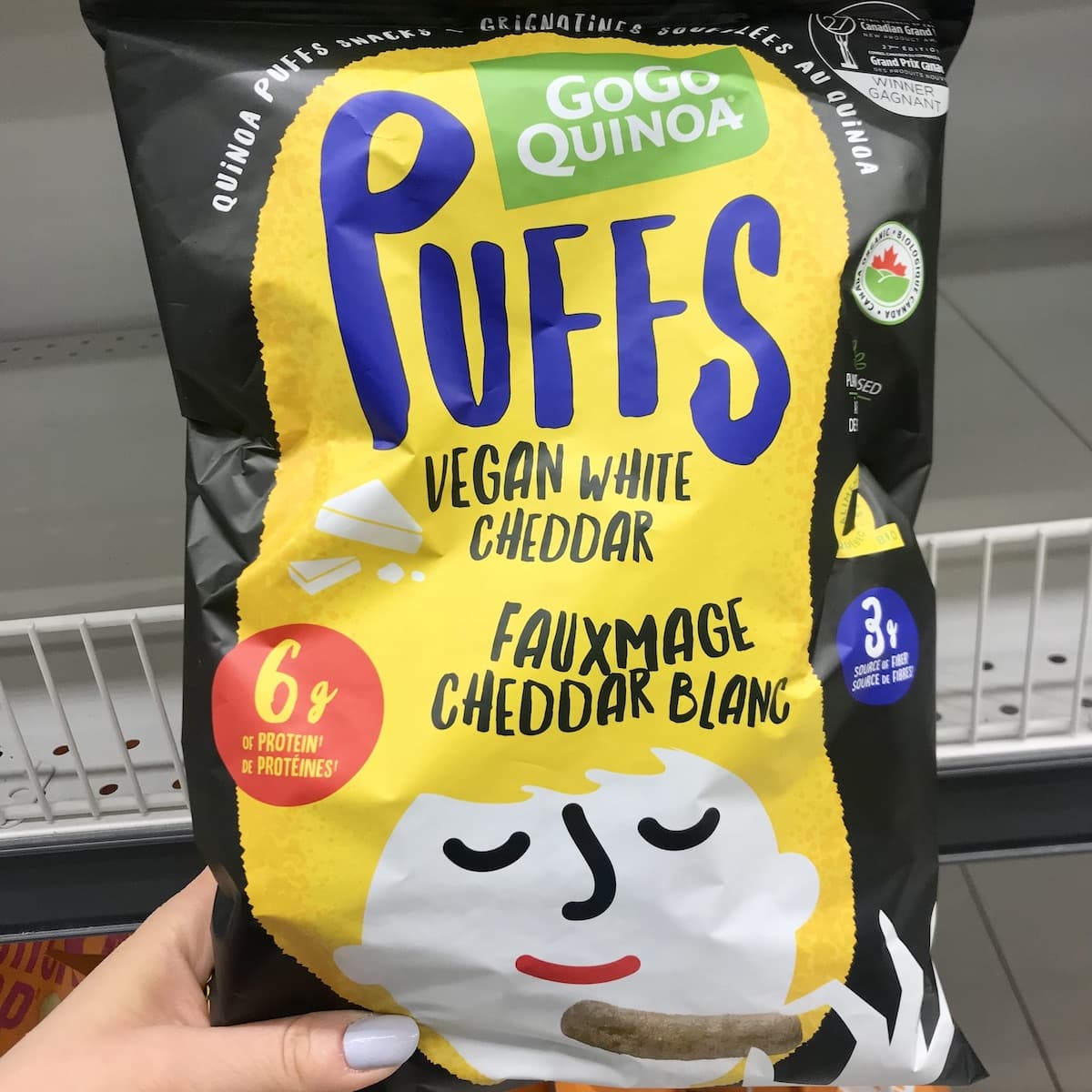 Ka-Pop! Dairy-Free Cheddar Puffs
Frankie's Organic Clouds (Jalapeno, BBQ)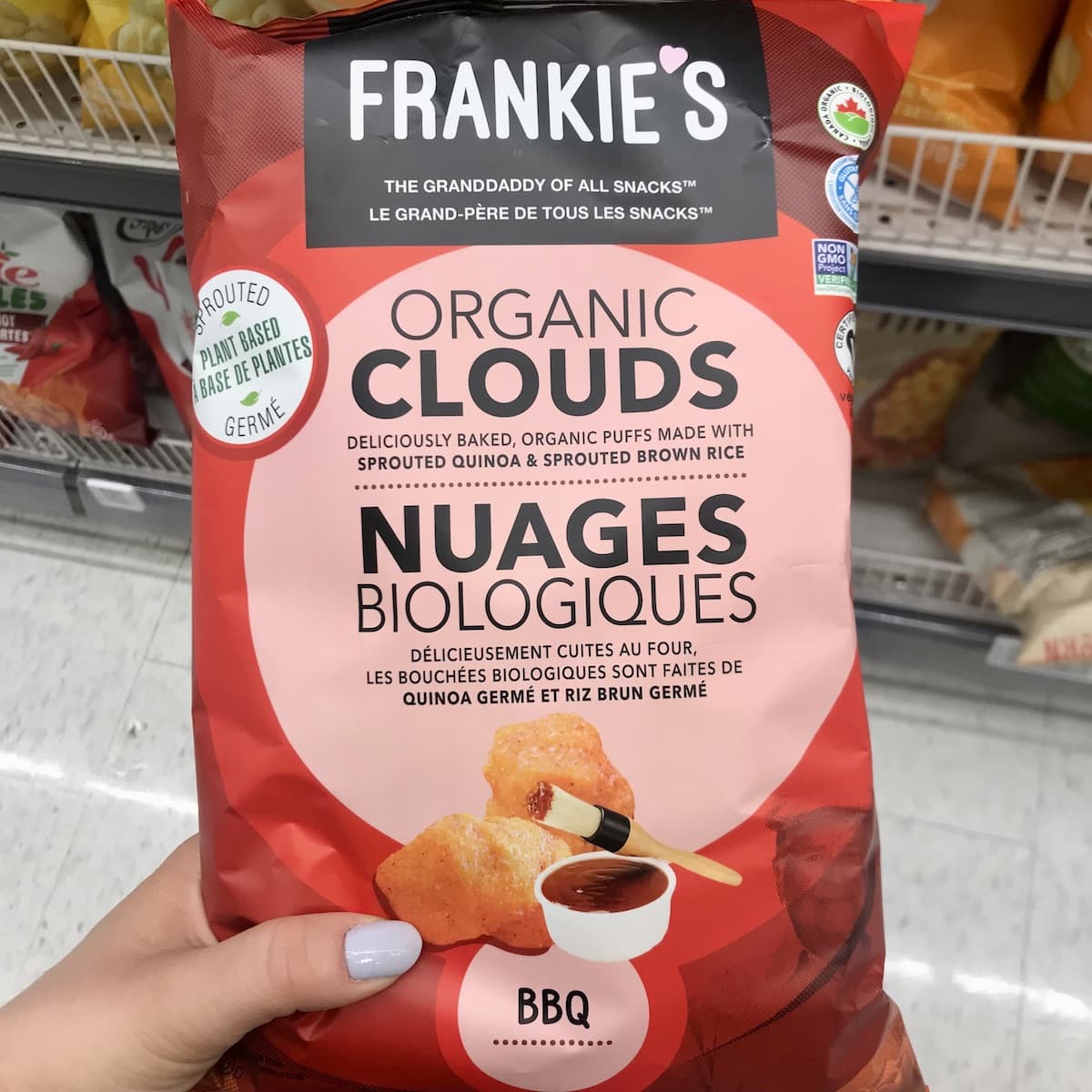 Hippeas Puffs (White Cheddar, Nacho Vibes, Bohemian Barbecue, Sriracha Sunshine)
Are Cheetos Vegetarian?
You might assume that Cheetos are at least vegetarian, but unfortunately they aren't.
Vegetarians do consume dairy, but the cheese used in Cheetos actually contains rennet, which is not vegetarian.
Rennet is the name for various enzymes that are produced in the stomachs of ruminant animals. This is obtained after an animal is slaughtered, so it is not vegetarian.
I checked with Cheetos, and they did confirm that they do not have any vegetarian products due to the enzymes in the cheeses they use.
More "Is It Vegan?" Posts