This post contains affiliate links for which I may earn a commission (at no extra cost to you) should you make a purchase. As an Amazon Associate I earn from qualifying purchases. Please see my disclaimer for more information.
There is no certain answer to this question because Doritos does not claim that any of their current flavors are vegan, but some of them might be. Whether or not you want to consume certain flavors of Doritos will depend on how strict you are about veganism.
Keep reading for a breakdown of potentially vegan flavors and ingredients to look out for.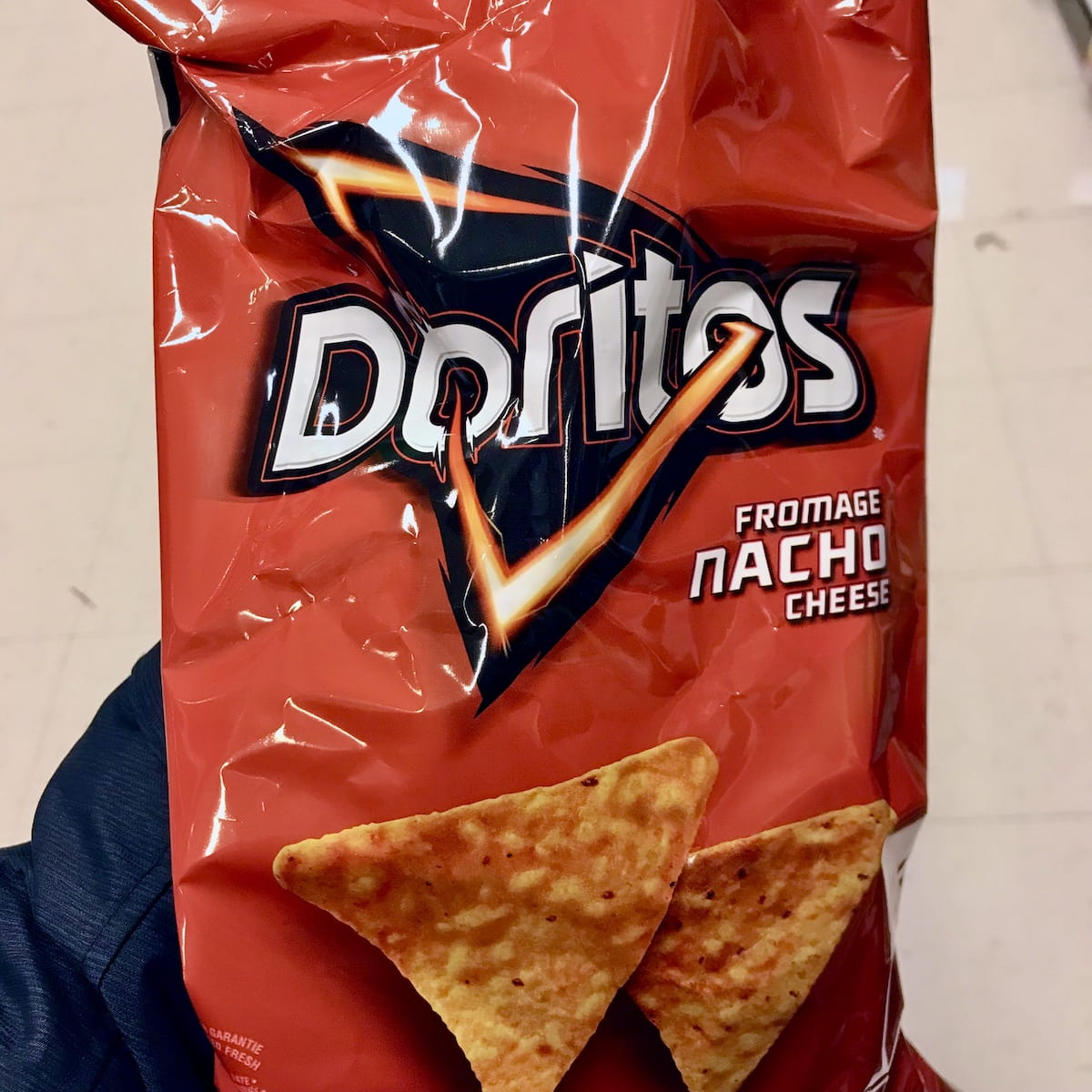 This post will focus on Doritos that are sold in the US. There are different flavors of Doritos in other countries that are not on this list that could potentially be vegan.
If you are just wondering about the classic Nacho Cheese Doritos, they are unfortunately not vegan. They contain milk along with some other ingredients that some may consider non-vegan due to potential animal testing.
Jump to:
Non-Vegan Ingredients In Doritos
There are two obvious non-vegan ingredients that can be found in certain flavors of Doritos:
Milk
Most Doritos contain milk, which is stated in the ingredients section on the packaging.
Chicken flavor
This is currently found in the Salsa Verde flavor of Doritos.
Questionably Vegan Ingredients In Doritos
The following ingredients may not be found in every package of Doritos, but this breakdown will help you decide which Doritos are vegan based on looking at the ingredients on the package.
This is helpful because Doritos often releases new flavors that may not be included in this list.
Sugar
Cane sugar is sometimes filtered through bone char and many vegans are not comfortable consuming sugar that has come in contact with charred animal bones. Some vegans do however consume sugar that may be filtered with bone char due to how prevalent it is in packaged products.
Choosing not to consume sugar that isn't confirmed to be vegan is tough for people who eat a variety of packaged products.
Many companies have several sugar suppliers and usually there is a mix of suppliers who use bone char and suppliers who don't. So in any given package, you don't know what kind of sugar is used.
This is the case for many large companies, and it is likely the case for Doritos. I reached out a few times to inquire about the sugar used in Doritos, but received no reply.
Natural flavors
"Natural flavors" is listed on the ingredients of many packaged products, including Doritos. Natural flavors can be derived from plants or animals and this is not disclosed on packaging.
So to find out for sure, you need to contact the company and ask if their natural flavoring is plant-based.
I reached out to Doritos about their natural flavors and received no response, so it is unclear whether or not their natural flavors are vegan. This could also vary between products.
Some vegans don't worry about natural flavors. When you see this listed on any packaged product, you can always ask the company if they are vegan, but many companies will not answer any questions about their natural flavors.
Animal Testing
Artificial colors
Doritos contain artificial colors, which do not come from animals, but they are sometimes tested on animals. Again, this is something that some vegans are okay with, while some vegans strictly avoid any food that contains artificial colors.
There are other ingredients that may sometimes be tested on animals as well. Again, this will only be a concern for some vegans.
Many vegans don't worry about testing of various ingredients because it is often unclear how often an ingredient is tested on animals, and the company you want to purchase from isn't necessarily funding the animal testing.
If you want to eliminate the consumption of ingredients that may have been tested on animals, you would need to look into the testing history of every "unfamiliar" ingredient you see on a package, or stop consuming packaged products that contain these ingredients.
Many people don't want to do this and it makes veganism seem so unattainable, so it's fine if you don't want to worry about this!
Doritos That May Be Vegan
Spicy Sweet Chili- Contains caramel color and natural flavor, which may be non-vegan. Also contains ingredients that may be periodically tested on animals.
As you can see, there is currently only one Doritos product in the US that does not contain any obviously non-vegan ingredients like milk or chicken flavor.
There are however some questionable ingredients in this flavor, as listed above. It is up to you to decide if you are comfortable consuming those ingredients.
Doritos That Are Definitely Not Vegan
Doritos that contain milk
Flamin' Hot Cool Ranch
3D Crunch Spicy Ranch
3D Crunch Chili Cheese Nacho
Flamin' Hot Nacho
Flamin' Hot Limon
Nacho Cheese
Cool Ranch
Poppin' Jalapeno
Dinamita Chile Limon
Spicy Nacho
Flamas
Simply Organic Spicy White Cheddar
Simply Organic White Cheddar
Blazin' Buffalo & Ranch
Taco Flavored Tortilla Chips
Tapatio
Doritos that contain chicken flavor
Vegan Doritos Alternatives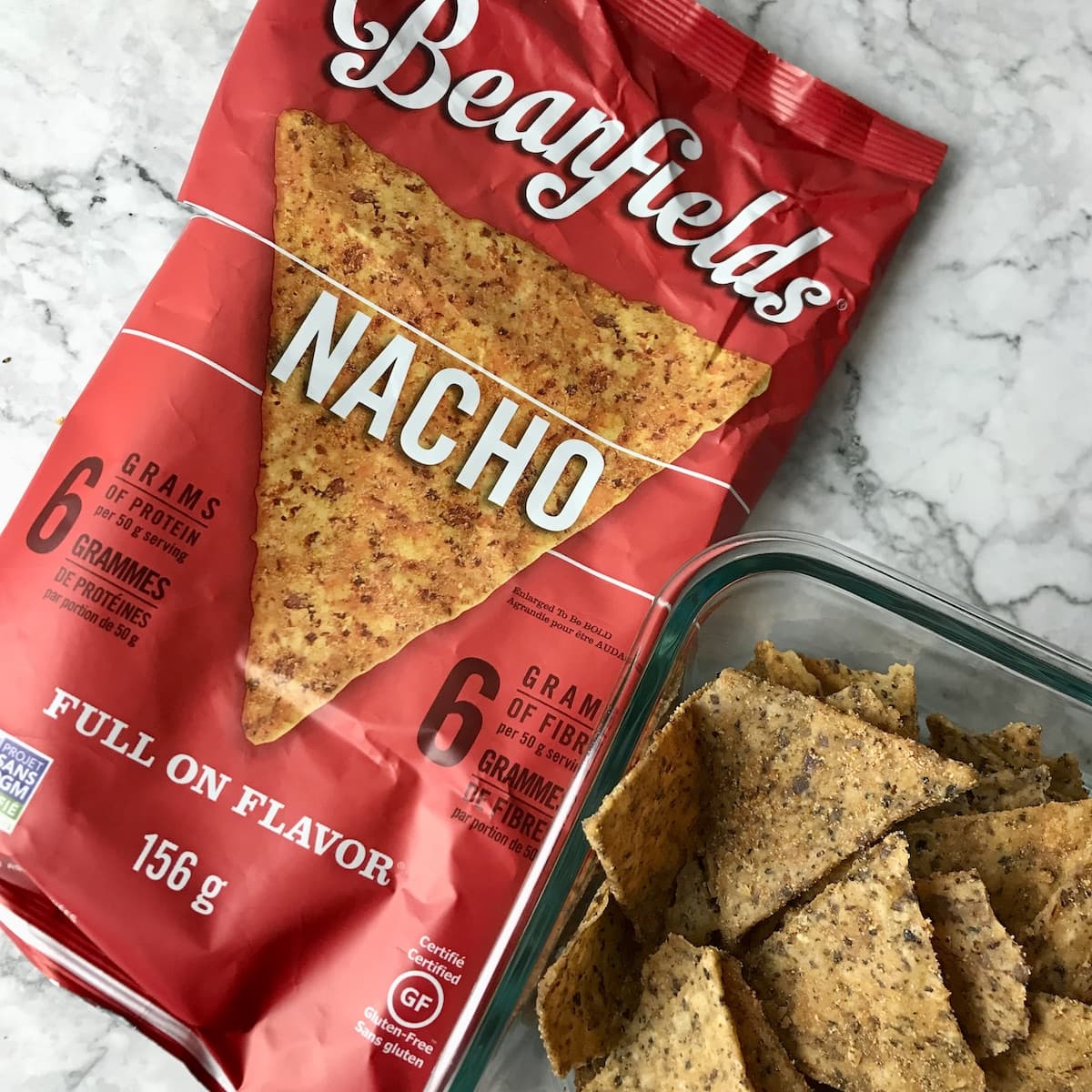 Beanfields makes bean chips that are all vegan and gluten-free. They come in various delicious flavors that make a pretty good substitute for Doritos.
Some of their flavors include Jalapeno Lime, Nacho, and Spicy Queso!
Paqui makes a variety of flavored tortilla chips. They have some delicious vegan flavors, but not all of them are vegan.
Here are Paqui's vegan tortilla chip flavors:
Fiery Chile Limon
Jalapeno Tropicale
Haunted Ghost Pepper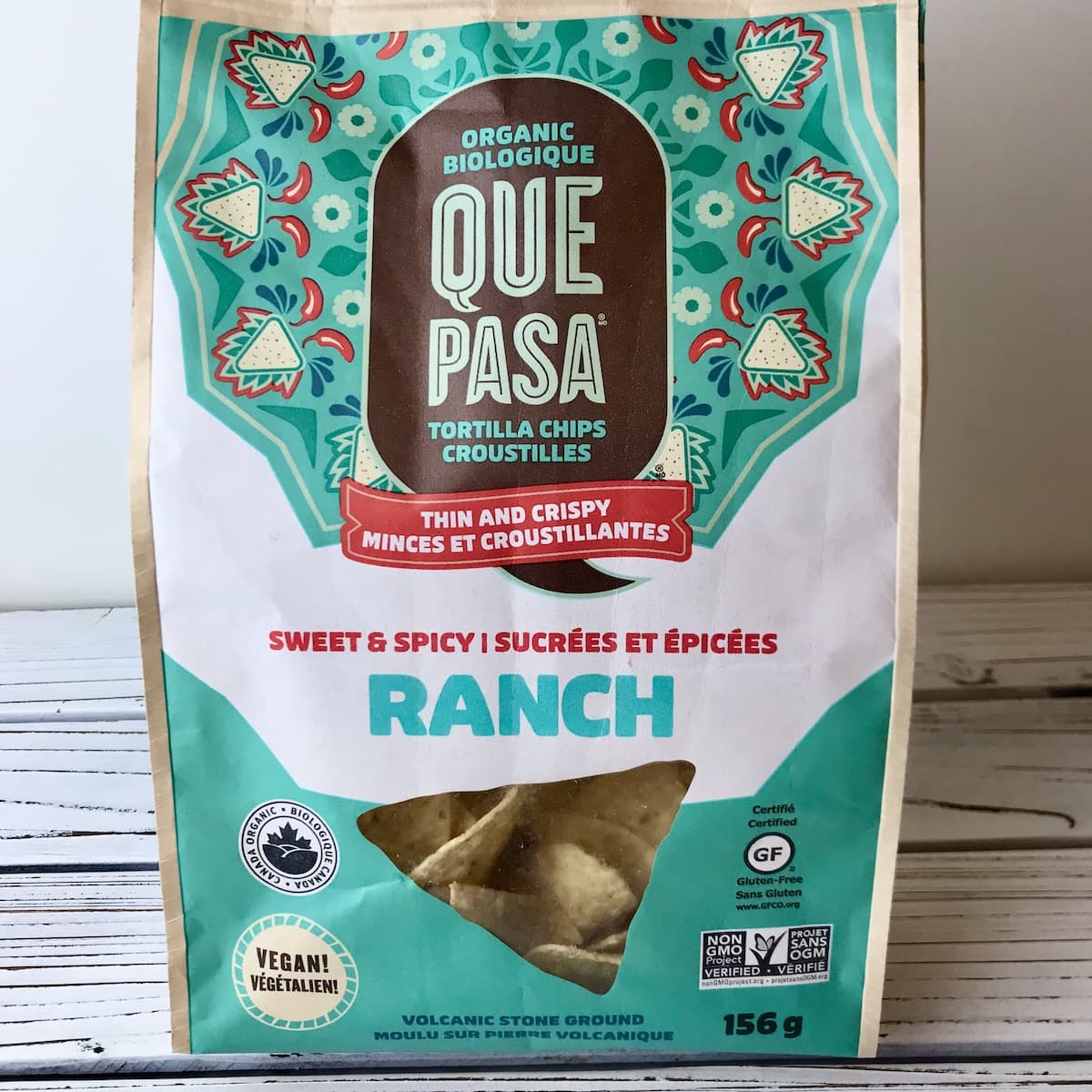 Que Pasa makes many flavors of tortilla chips, all of which are vegan!
My favorites are their Ranch and Nacho flavors!
Late July makes both vegan and non-vegan tortilla chips is various flavors. Check for a vegan label on the package.
These are the current vegan flavored tortilla chips from Late July:
Jalapeno Lime Boldly Flavored
Organic Sea Salt & Lime Restaurant Style
Organic Jalapeno & Lime Resturant Style
Multigrain Sea Salt & Lime
Siete Family Foods makes many tortilla chips that are all vegan! Their flavored tortilla chips include the following:
Sea Salt
Lime
Fuego
Nacho
Ranch
Chipotle BBQ
Jalapeno Lime
More "Is It Vegan" Posts