This post contains affiliate links for which I may earn a commission (at no extra cost to you) should you make a purchase. As an Amazon Associate I earn from qualifying purchases. Please see my disclaimer for more information.
Unfortunately, there are currently no Cheerios sold in the US that are entirely vegan. Cheerios sold in the US are fortified with Vitamin D3 that is sourced from lanolin, which comes from sheep's wool.
There are also some other ingredients of concern for vegans in Cheerios. Keep reading to learn more about why Cheerios are not fully vegan, and why some vegans choose to eat them anyways.
I have also included some vegan alternatives to Cheerios!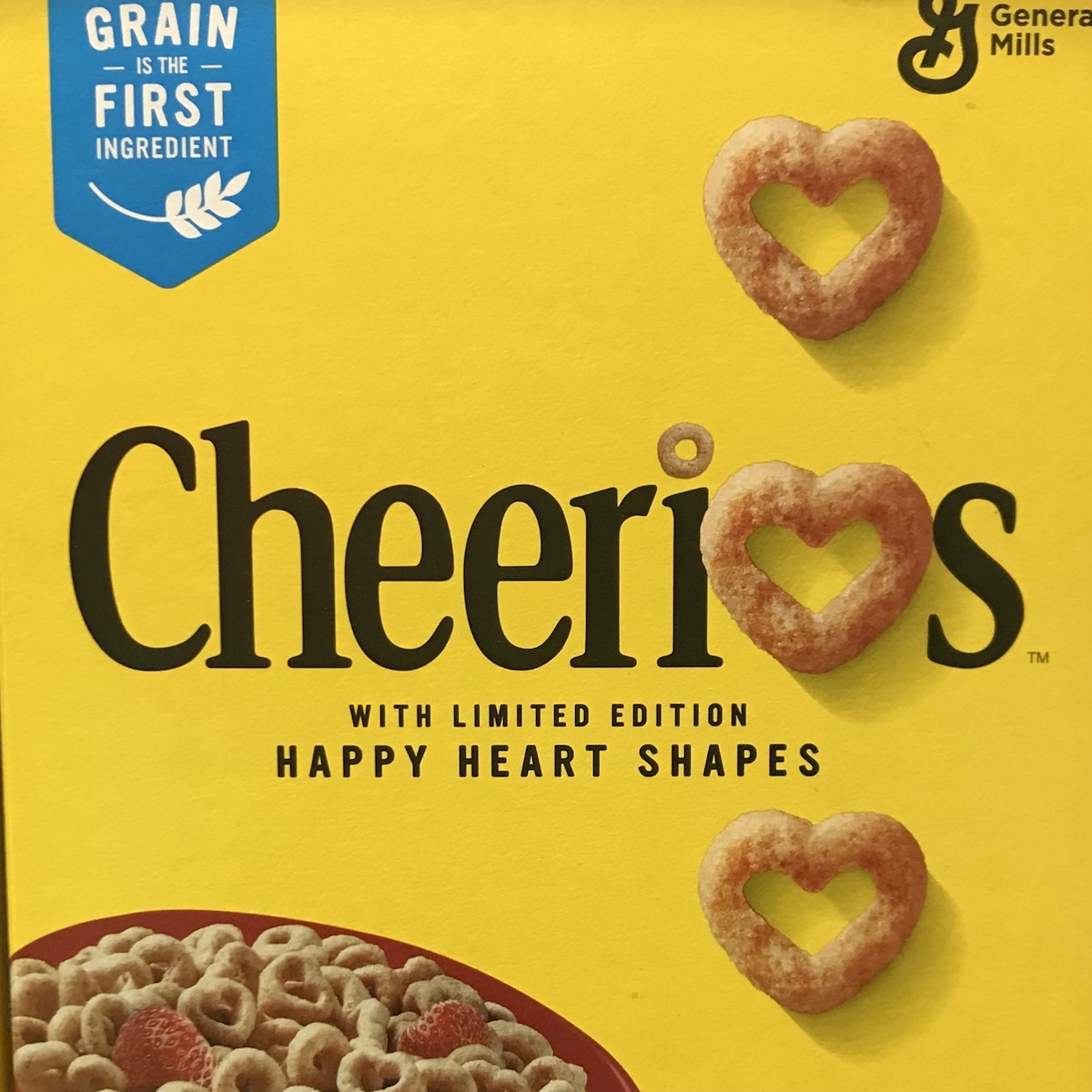 Jump to:
Non-Vegan Ingredients in Cheerios
Vitamin D3
Cheerios products in the US are fortified with Vitamin D3 that is not vegan. This may not be the case in all countries where Cheerios are sold, so check the ingredients on packaging to be sure.
It seems as though Cheerios sold in Canada are not currently fortified with Vitamin D3, but this may change in the future. You may also be concerned about some potentially non-vegan ingredients listed below.
When I reached out to General Mills (the company that makes Cheerios) about the Vitamin D3 in Cheerios, they replied with the following statement:
"If the product contains Vitamin D3, then it is not vegan or vegetarian. We source our Vitamin D3 from Lanolin, which is the natural oil found in sheep's wool."
General Mills also let me know that if a product is vegan, they will clearly label it as vegan. None of their current Cheerios products are labeled as vegan, so that is confirmation that Cheerios are not vegan.
Sugar
General Mills also let me know that any of their products containing sugar may contain bone char unless the product is labeled as vegan.
Bone char is charred animal bones and it is sometimes used to filter sugar to de-colorize it and make it white. This is also a concern for brown sugar, which is made from refined white sugar and molasses.
You may also see "caramel color" listed as an ingredient on some packages of Cheerios, which could be made with bone-char processed sugar.
Honey
Not all Cheerios contain honey, but some flavors do. Honey comes from bees, therefore it is not vegan.
Natural flavor
On some flavors of Cheerios, you will see "natural flavor" listed as an ingredient. Natural flavors can be sourced from plants or animals, and it is unclear what the natural flavors in various Cheerios products are made from.
There may be more non-vegan ingredients in some Cheerios products, but the ones listed above are the most obvious non-vegan and potentially non-vegan ingredients.
Why Do Some Vegans Eat Cheerios?
The main ingredient that makes Cheerios not vegan is the Vitamin D3. Some vegans are ok with this because there is only a small amount added to Cheerios.
Many vegans are also ok with consuming sugar that may be processed with bone char because so many products contain it.
Being perfectly vegan is impossible, so it's really about doing your best to avoid as many animal ingredients and products that contribute to animal suffering as possible.
Many newer vegans will likely be ok with consuming things like vitamin D3 sourced from sheep's wool and sugar processed with bone char. That is because going vegan is a huge change for most people and all these little ingredients are difficult to avoid in packaged foods.
If people think they have to avoid so many ingredients, it may just push them away from being vegan because it seems too hard.
You will even see some cereal that is fortified with animal-derived Vitamin D3 on PETA's list of "accidentally vegan" food. Some vegans will agree with this and some will not.
As you spend more time being vegan, maybe you will change your mind about traces of animal ingredients being added to food, or maybe you won't. It's up to you how strict you choose to be.
Vegan Alternatives to Cheerios
Check out these "O" shaped cereals that are all fully vegan!
Nature's Path Berry Blast Cheetah Chomps
Barbara's Organic Original Honest O's
You can also check out this list of the best vegan cereals for more breakfast cereal options, or check out these vegan breakfast recipes!
More "Is It Vegan?" Posts