This post contains affiliate links for which I may earn a commission (at no extra cost to you) should you make a purchase. As an Amazon Associate I earn from qualifying purchases. Please see my disclaimer for more information.
When you are vegan or eating a plant-based diet, a powerful blender really comes in handy. There are plenty of delicious nut and seed-based sauces and thick smoothies you can make, but with a regular blender it's difficult to make these recipes.
What is the best blender for vegans?
In my opinion, the best blender for vegans is a Vitamix. I have the Vitamix Explorian Series E320 at home and I use it nearly everyday. I even sometimes consider buying another one so that I can use it twice in a day without having to wash it in between uses!
Vitamix blenders are quite expensive, but they are totally worth it in my opinion!
Different models
Vitamix has different series of blenders, and different models for each series. Some people find it confusing to figure out exactly which model they should get, so let me help you!
But first I'd like to note that I'm sure every Vitamix is great, regardless of the model. The model that I have (E320) is one of the less expensive ones and it is still amazing!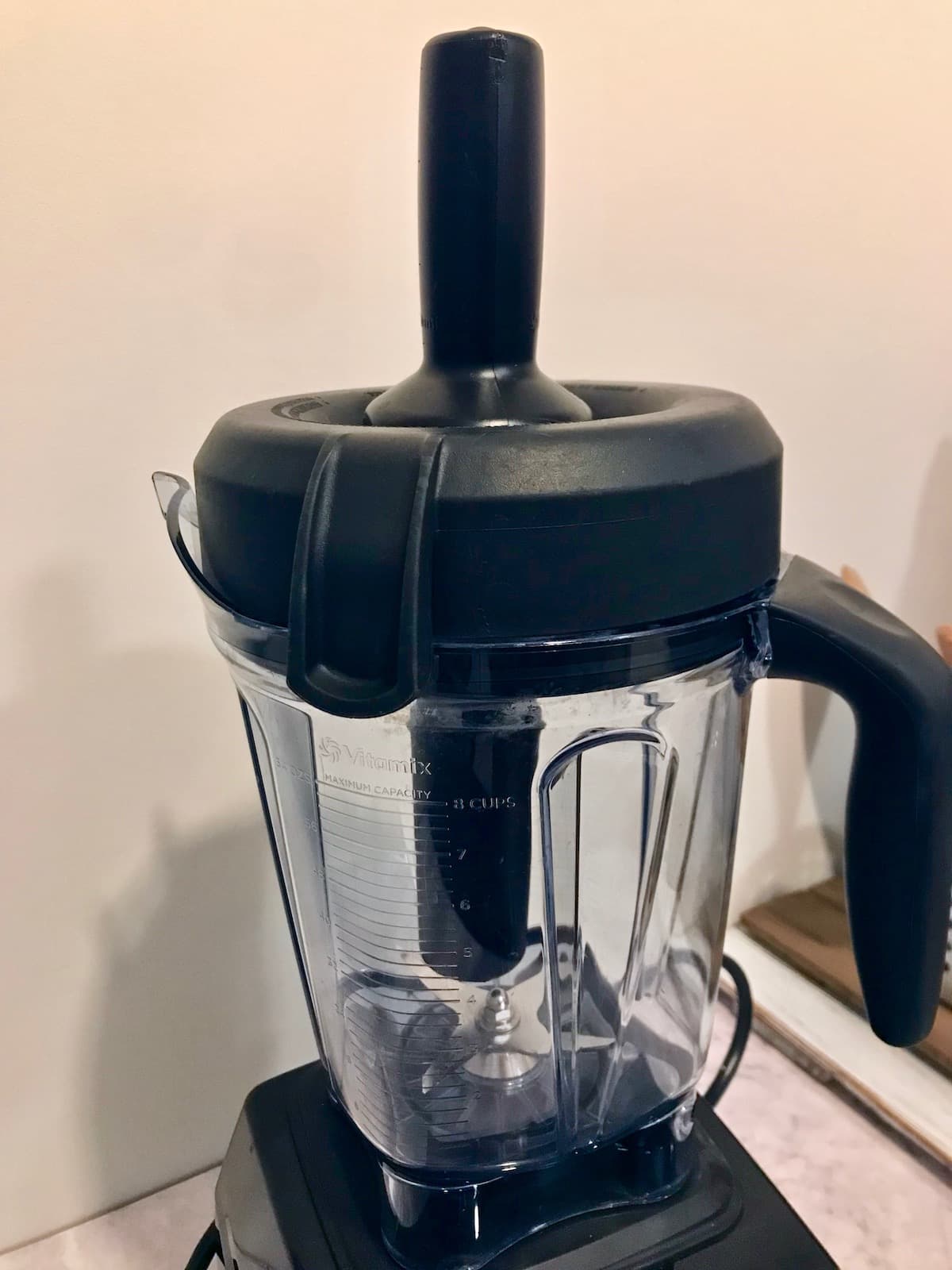 Some of the more expensive models have fancier controls and settings, but I am able to make everything I want with just one speed dial and no pre-programmed settings.
Some popular Vitamix models
Accessories
Some models of Vitamix can be used with different attachments other than just one container. You can get a blender that works with the following types of containers:
Blender cups so you can make a smoothie to-go
Food processor bowl
Blending bowls
If you want a Vitamix that works with all of these attachments, something from the Ascent Series is a great option!
If you don't need accessories and just want the main container for blending, I would go with something from the Explorian Series.
You'll also want to pay attention to what size of container you are getting. They have low-profile containers that should be able to sit on your countertop under the upper cabinets. Then there are tall containers that may not fit under the upper cabinets.
If you get a 64 oz. low-profile container, it will be quite wide. This is the one I have and it works for me, but keep in mind you will need a larger quantity in your blender to get it blending everything. With a narrower container, you will be able to make smaller quantities.
You should also get a tamper with your Vitamix, which can be inserted into the lid to help move the contents of the blender. Once placed in the lid, the tamper will not be able to reach the blade, so you can turn it on and use the tamper at the same time.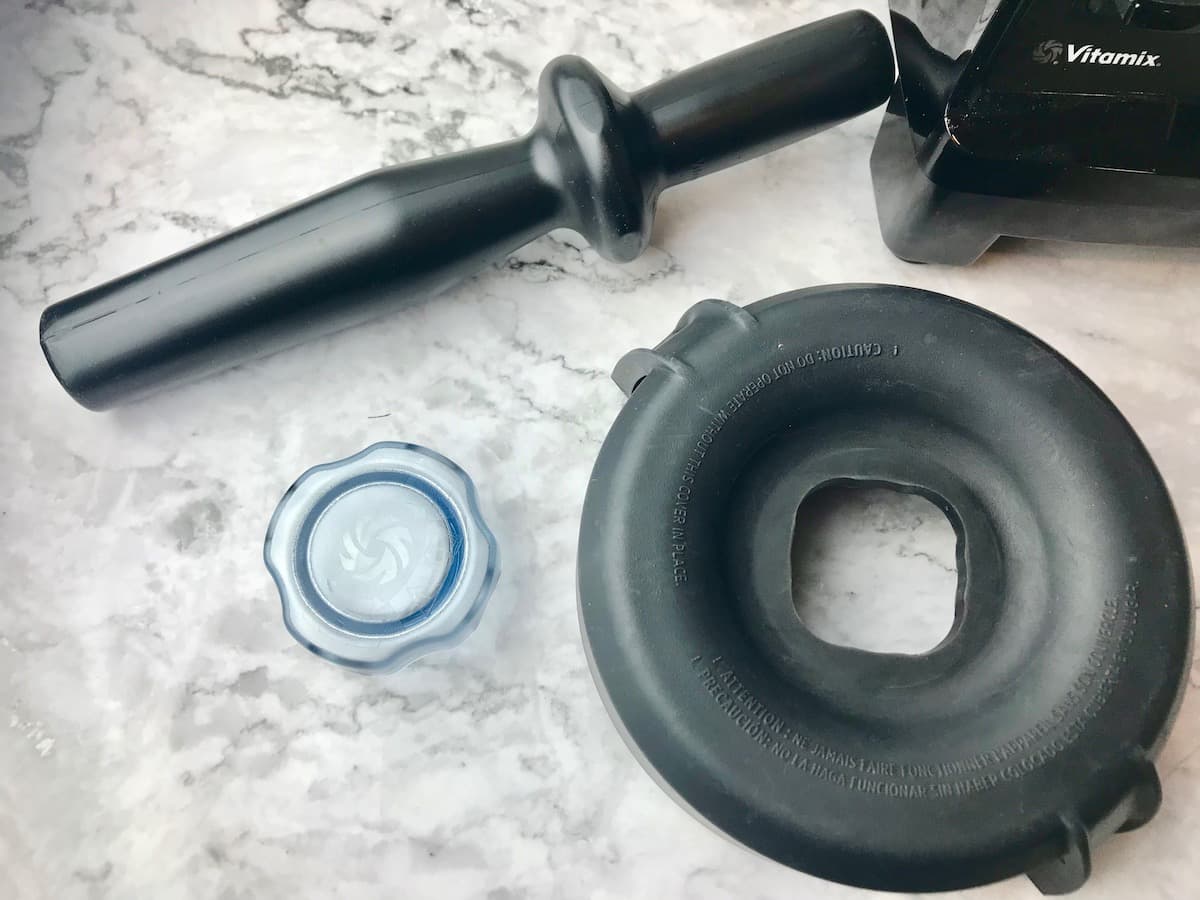 What you can make
My number one reason for getting my Vitamix was for cashew-based dressings. I love putting my cashew Caesar dressing on salads, and with a Vitamix you don't even need to soak your cashews!
Vegan foods you can make with a Vitamix:
Any nut based dressing
Cashew cream
Dips and spreads
Nut butters (peanut butter, almond butter, etc.)
Thick smoothies
Thick smoothie bowls
Soups
Nut milks
I remember how difficult it was for me to make thick smoothies before getting a Vitamix. I needed to add so much liquid to get things blended, which would really thin out my smoothies. And there was not way I could have made a smoothie bowl!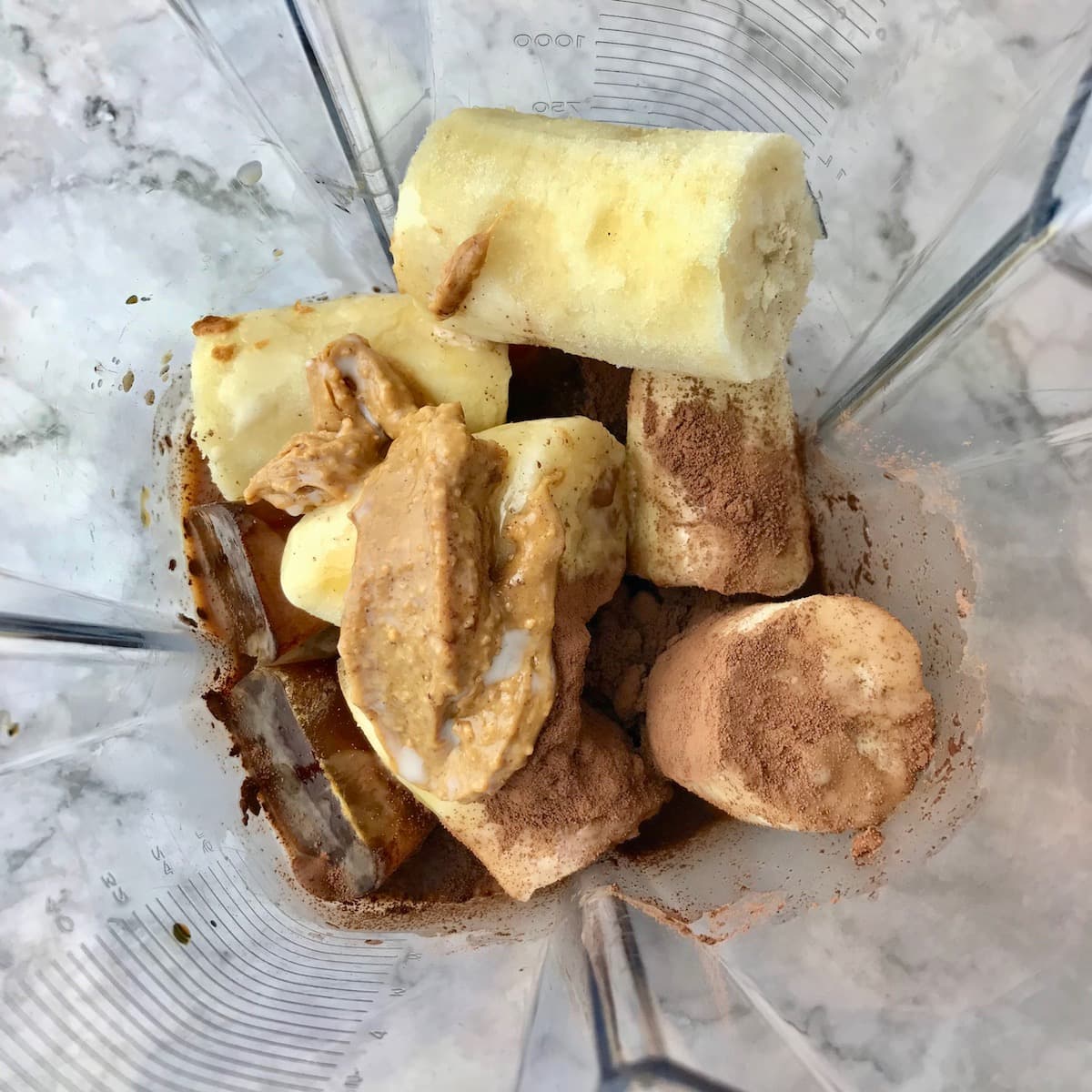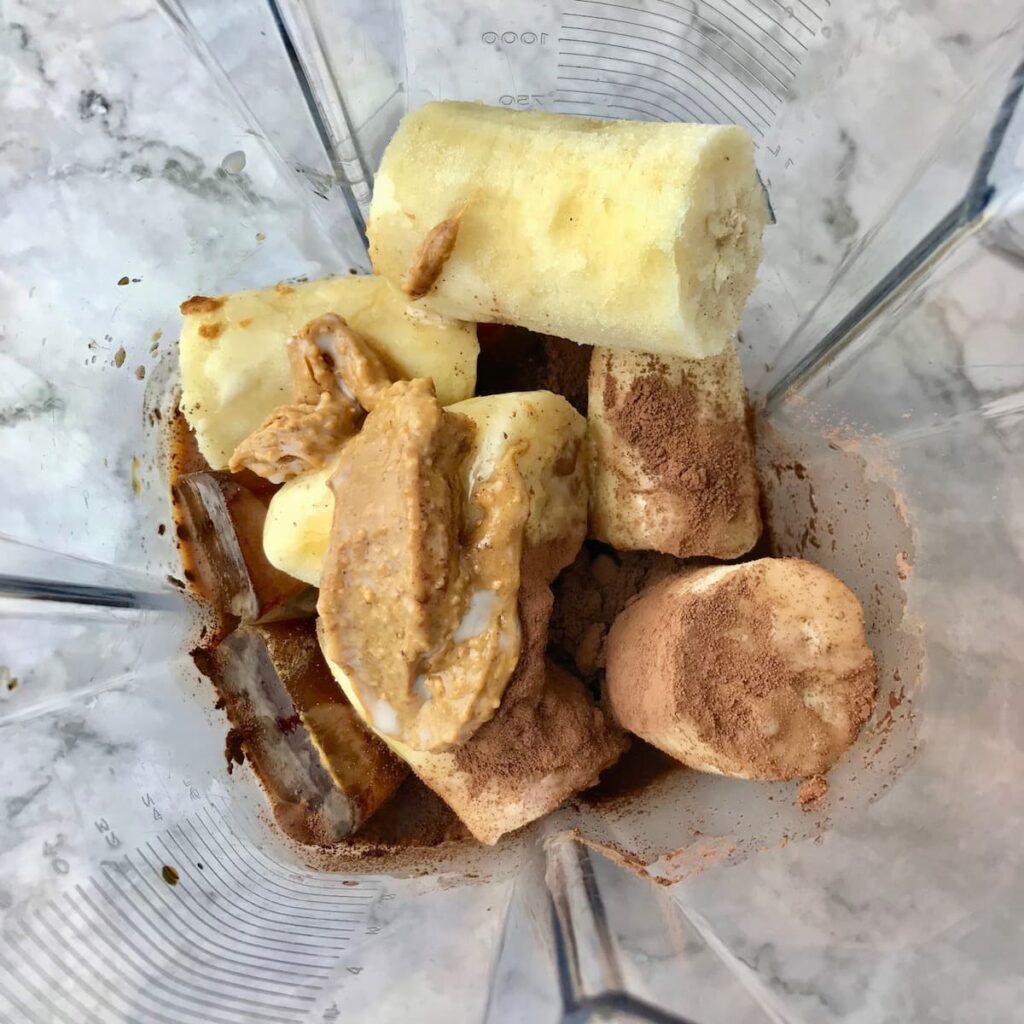 My Vitamix has made making recipes so much easier!
Vegan recipes that I make with my Vitamix:
How to clean your Vitamix
Cleaning a Vitamix is super easy because you don't have to disassemble the base of the container. You'll just have to wash the container, the two lid pieces, and maybe the tamper.
And to make things easier, a Vitamix is self-cleaning! You can just put some water and dish soap in the blender and turn it on. You can also hand wash your blender.
It is not recommended that you put the blender pieces in the dishwasher for some models, so make sure to check the manual for your specific model to be sure.
Potential Cons
Noise
Some people say that their Vitamix is really loud, and I would agree that mine is quite loud compared to other blenders I have had. However, this is also the most powerful blender I have ever had!
Noise is to be expected with such a powerful blender, and it doesn't stop me from loving my Vitamix. It's definitely not a factor that would stop me from buying it again.
Movement
Another issue that I have had with my Vitamix is that it moves around when placed directly on my countertop. This doesn't seem to be an issue with everyone, so it must have something to do with the countertop material or maybe it varies by model.
This isn't a huge issue though. I simply keep a dish towel folded up under my Vitamix on the counter and this prevents it from moving around. A grip pad would also work well, so this issue is a quick fix, and it also may not even be an issue for you!
Size
A Vitamix blender is quite bulky compared to some other blenders, and they are also pretty tall. So they may take up quite a lot of space on your counter and you may not be able to fit it under your upper cabinets.
You could get the low-profile 64 oz. container which may allow it to fit under your cupboards, but keep in mind the low profile container is wider and you'll need a higher quantity of ingredients to get things blended.
A Vitamix is truly the best blender for vegans