This post contains affiliate links for which I may earn a commission (at no extra cost to you) should you make a purchase. As an Amazon Associate I earn from qualifying purchases. Please see my disclaimer for more information.
A lot of people worry that when they go vegan or start a plant-based diet they will need a bunch of supplements to avoid deficiencies.
This usually isn't true and the supplements a person needs will vary, whether they are vegan or not. For a full guide on veganism, check out my guide to going vegan for beginners.
One supplement you will definitely need when vegan is B12. Other than that, you may not need anything. It will depend on what you are eating and how your body absorbs different nutrients.
To be sure about what supplements you should and should not be taking, you should see a doctor and get some blood work done.
The Best Vegan Supplement Brands
I have tried products from all of these brands and they are my favorite companies for vegan supplements.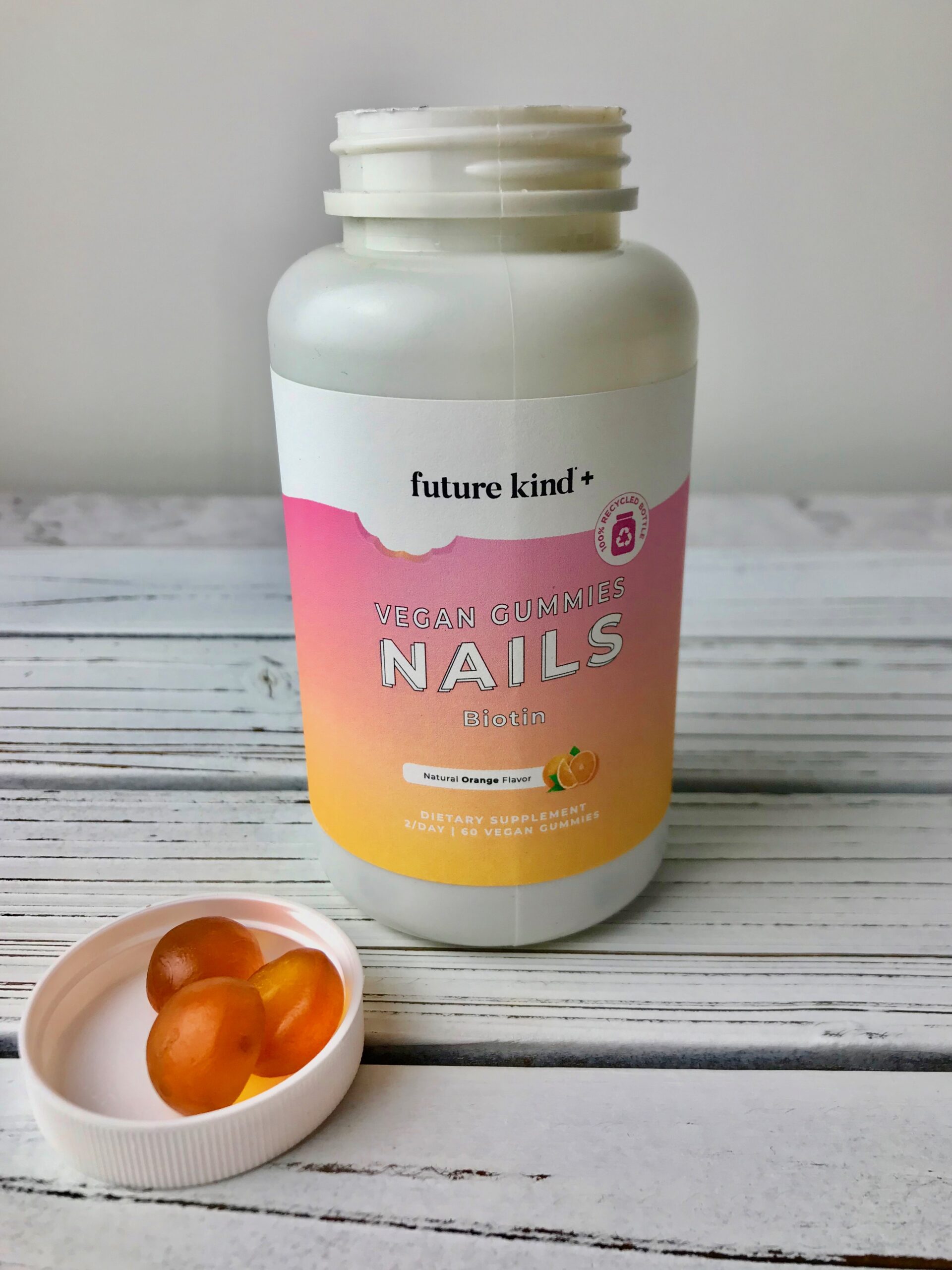 Future Kind was founded by two vegan brothers, so every single one of their products is vegan and they are even certified by the Vegan Society!
This company also has a focus on sustainability and all of their packaging is made from recycled content or glass.
You can read more about their sustainability initiatives here.
Future Kind makes a wide array of vegan supplements, including a multivitamin called Essential for Vegans. This vitamin contains Vitamin B12, Omega 3, and Vitamin D3. This is a great supplement for many vegans because these 3 nutrients often need to be supplemented in plant-based diets.
I also love their nail and hair gummies and their Iron + Vitamin C supplement. The inclusion of Vitamin C in their iron supplement helps with iron absorption, so it's great for those who don't absorb iron well.
Other supplements from Future Kind include: a complete multivitamin, a collagen-boosting supplement, protein powders and more!
If you want to try out some of Future Kind's products, but aren't sure what you may need, take their online quiz to see what they recommend for you!
If you find some products you love, you can sign up for a subscription to get certain products shipped to you at regular intervals. The cost of products is also lower when you sign up for a subscription!
Check out all of Future Kind's products here.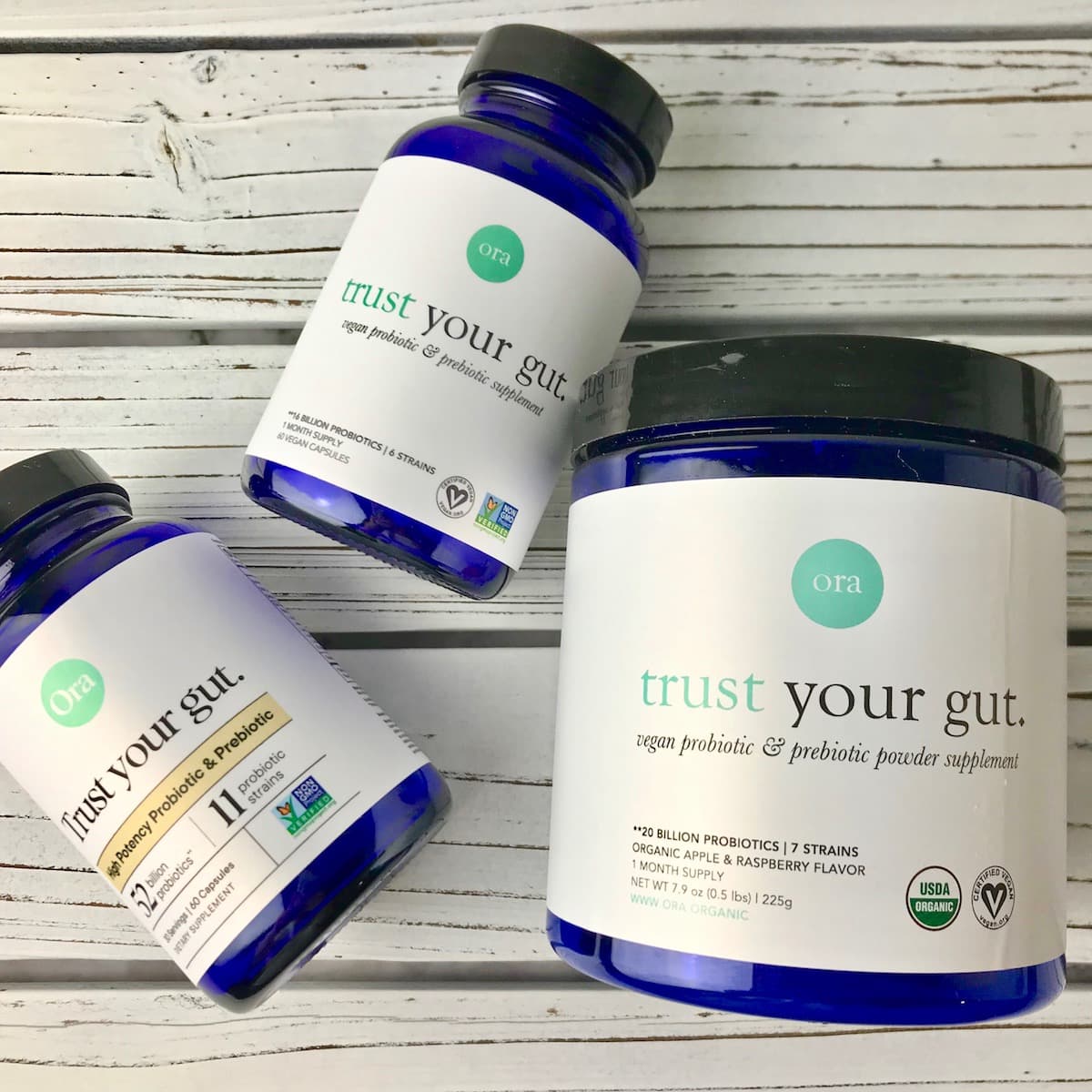 Ora Organic is a company that makes a variety of nutritional supplements that are all 100% vegan. They are even certified by Vegan Action. Every single one of their products is also gluten-free and soy-free.
One of my favorite products from Ora Organic is their Apple & Raspberry probiotic and prebiotic powder. I like to add one scoop to a smoothie and it tastes great! If you are looking for a probiotic, you can also check out my full guide to vegan probiotic supplements.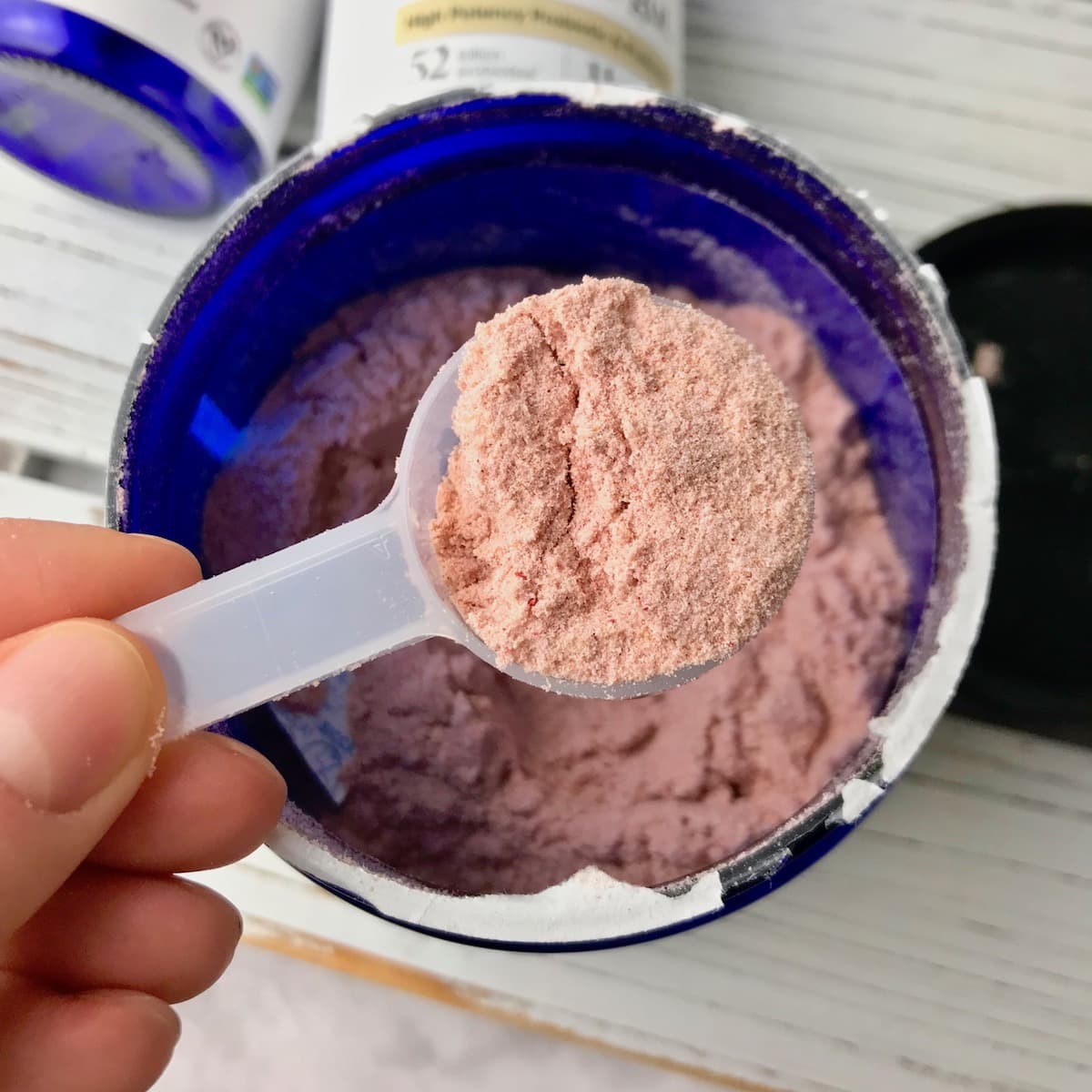 Ora Organic has supplements for gut health, workout and recovery, beauty and skin, women's health, stress and sleep, and immune health.
If you find some products that you love and want to order again and again, Ora Organic has a great subscription process. You will get 20% off your orders when you have a subscription and you can choose how often you want certain products to be shipped to your home.
Subscriptions are currently only available to customers in the USA and Canada.
Check out all of Ora Organic supplements here.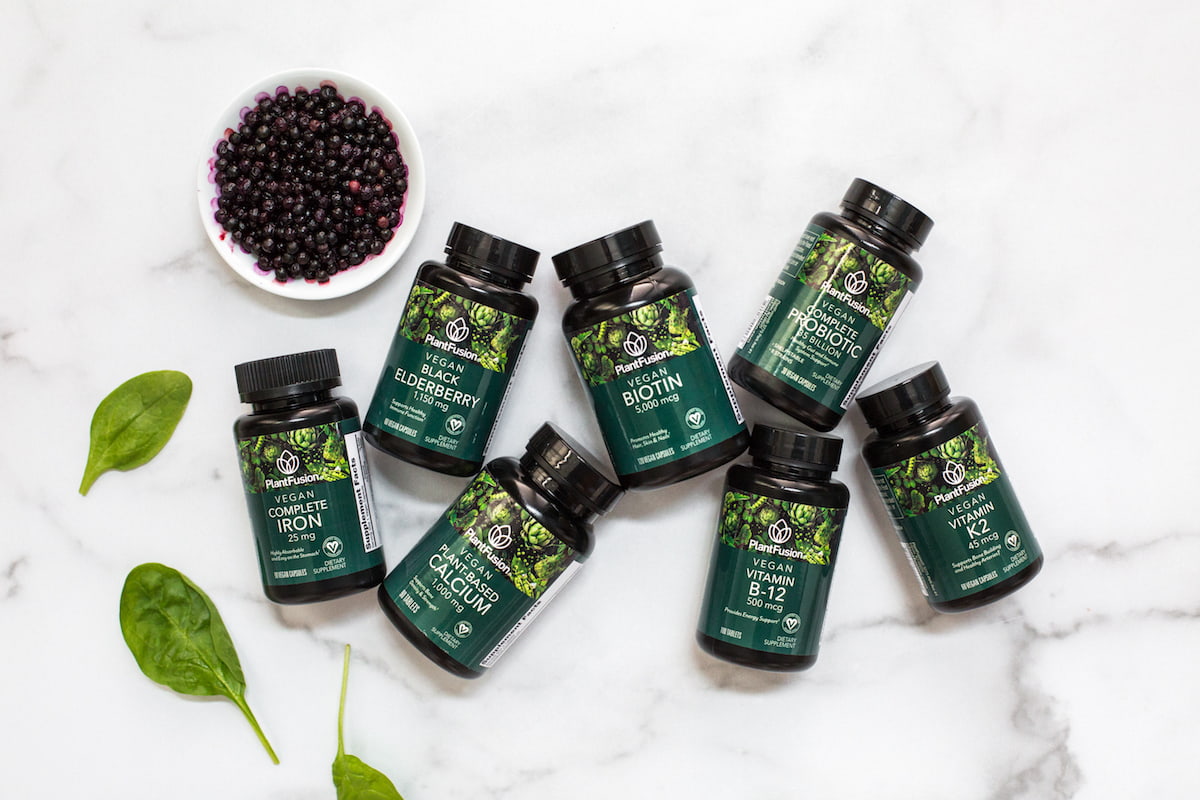 Plant Fusion has a variety of plant-based nutritional supplements that are certified by Vegan Action.
All of their products are dairy-free, gluten-free, soy-free, and non-GMO. They also contain no artificial colors, flavors, or preservatives.
The co-founders of PlantFusion started this company because they wanted to make a plant-based protein powder without soy, gluten, and dairy, or overly processed ingredients. Their PlantFusion Complete Protein is a protein powder that has a complete amino acid profile derived from plants.
This protein powder comes in the following flavors:
Creamy Vanilla Bean
Rich Chocolate
Red Velvet Cake
Cookies and Cream
Natural
PlantFusion also offers a variety of other supplements like probiotics, iron, various vitamins, collagen boosters, and more.
I love their Vitamin D3 supplement because each table contains 2,000 IU, whereas many supplements only contain 1,000 IU of Vitamin D.
PlantFusion also offers subscriptions for your favorite products at a lower cost than one-time purchases!
Check out all of PlantFusion's products here.
MaryRuth's makes many products including supplements. Most of their products are vegan, but they are not an entirely vegan brand. The currently have 3 face products that are not vegan (Vitamin Eye-Cream, Enzyme Mask, and Vitamin Clear Skin Mask), but all of their supplements are vegan.
They have products for immunity, digestion, energy, sleep, beauty and skin care, and even products for pets!
If you subscribe to products through the MaryRuth's website, you will save 10% on recurring orders and you can choose the number of days between shipments.
Check out all of MaryRuth's vegan supplements here.
Do all vegans need supplements?
When you have completely eliminated animal products from your diet, you will definitely need to supplement B12.
Other than that it depends on the individual, though many vegans also benefit from supplementing Vitamin D and Omega 3s.
That's why one of my favorite supplements is the Essential Vegan Multivitamin from Future Kind.
To know for certain what supplements you may need, check with a doctor and get some blood work done.