This post contains affiliate links for which I may earn a commission (at no extra cost to you) should you make a purchase. As an Amazon Associate I earn from qualifying purchases. Please see my disclaimer for more information.
Five Guys doesn't have a very big menu, so their vegan options are extremely limited. They unfortunately don't have a vegan burger or sandwich, so you are limited to eating sides and having a soda.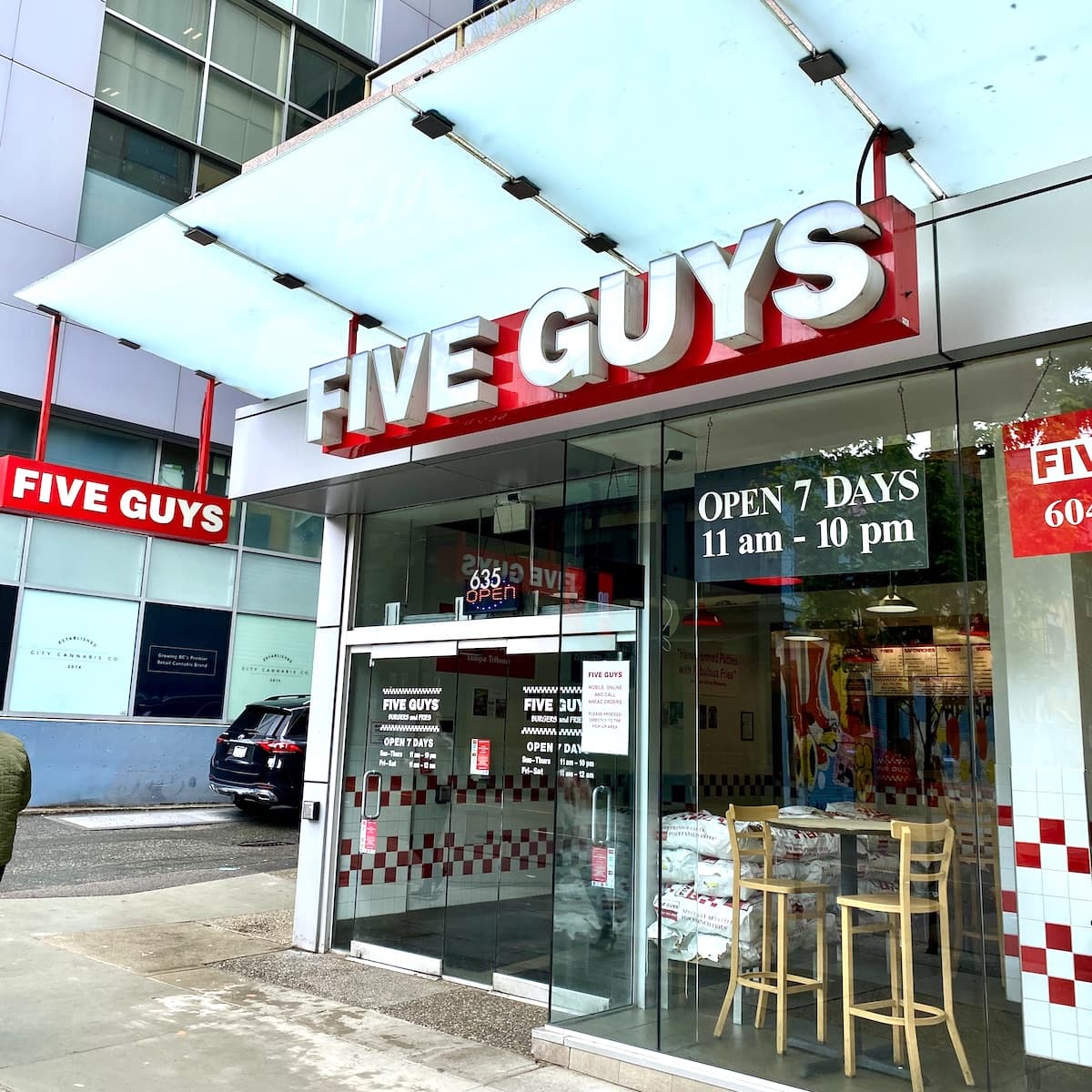 Disclaimer: Before we get into the options, keep in mind that cross-contact with animal products is likely at any restaurant that isn't fully vegan.
Certain ingredients may also unknowingly be sourced from animals, such as natural flavors, and sugar may be processed with bone char.
If you are okay with these potential issues as a vegan, check out the options below.
Vegan Options at Five Guys
Fries
Are the fries at Five Guys vegan?
The fries at Five Guys are cooked in 100% peanut oil so they don't contain any animal products, but cross-contact with animal products may occur. If you are okay with this, you can have the fries!
Five Guys Style Fries
Cajun Style Fries
Vegan Dips and Sauces
Ketchup
Mustard
BBQ Sauce
Frank's Original Hot Sauce
A1 Sauce
Peanuts
At Five Guys, you can also order some peanuts as a side.
Drinks
All sodas at Five Guys should be considered vegan for non-strict vegans who are okay with unknown natural flavors, artificial colors, and sugar processed with bone char.
Five Guys Vegan FAQs
Does Five Guys have a vegan burger?
No. Don't be confused by the Veggie Sandwich on the menu. It is a bun filled with various vegetables, however the bun contains milk and egg, so it is only vegetarian, not vegan.
Does Five Guys have vegan hot dogs?
No.
Does Five Guys sell salads?
No, they don't have any salads.
More guides to eating vegan at fast food restaurants