This post contains affiliate links for which I may earn a commission (at no extra cost to you) should you make a purchase. As an Amazon Associate I earn from qualifying purchases. Please see my disclaimer for more information.
If you find yourself at Jack in the Box wanting to eat something vegan, you have a few options to choose from. You can get some sides and a salad, as explained below.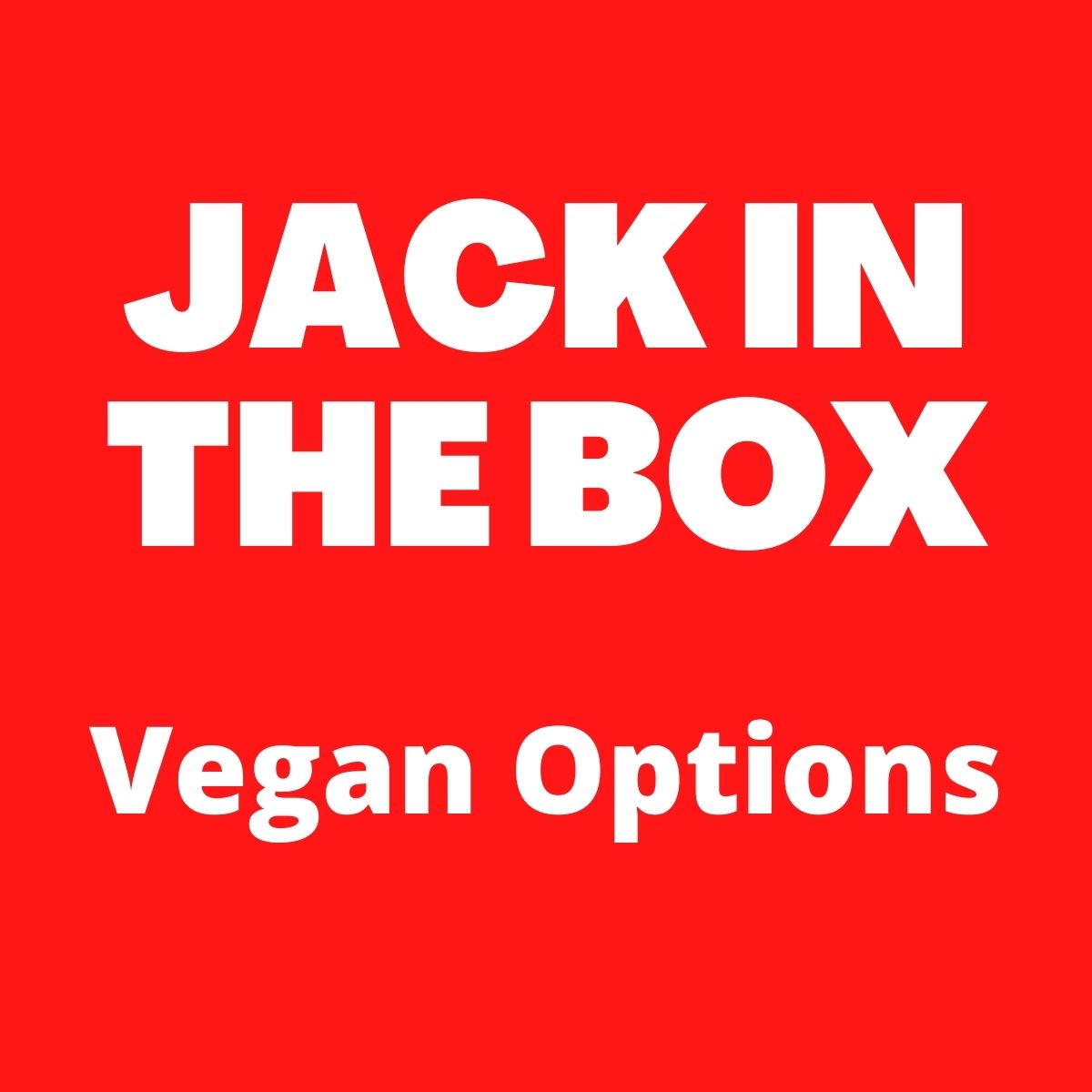 As with any restaurant that isn't entirely vegan, there is likely to be cross-contamination between vegan and non-vegan ingredients at Jack in the Box. It is assumed that if you are eating there, you are okay with this.
Also keep in mind that while the fries are made with vegan ingredients, they will likely be cooked in the same oil as menu items that contain animal products.
Ingredients like natural flavors, sugar, and more may also not be acceptable to strict vegans, so strict vegans will likely not eat at Jack in the Box.
Vegan Options at Jack in the Box
Salads and Bowls
Side Salad – Make sure you order without ranch dressing or croutons. Get Low Fat Balsamic Vinaigrette Dressing. Includes iceberg and Romaine lettuce, grape tomatoes, cucumber, and carrot.
Jack's Teriyaki Chicken Bowl – Replace the chicken with extra veggies and ask for black beans to be added. This bowl includes rice, veggies, and teriyaki sauce.
Sides
French Fries (cross-contact with animal products)
Seasoned Curly Fries (cross-contact with animal products)
Tree Top Apple Sauce Pouch
Spicy Corn Sticks
Burger
Jack in the Box does not have a vegan burger patty, but if you really want a "burger," you could get one of the buns listed below filled with veggies and condiments of your choice. You can even stuff some fries in your burger.
Buns
There are many ingredients in the following buns and not every single ingredient can be confirmed to not be sourced from animals. They do not however contain any dairy or egg.
The glazed buns are also toasted with Butter Flavored Vegetable Oil, but it does not actually contain any butter.
Regular Glazed Bun
Split Top Glazed Bun
Gourmet Signature Bun – manufactured on a line the produces products containing milk.
Burger, salad, and bowl toppings
*According to Jack in the Box's allergen document, the grilled onions contain milk.
Black beans
Broccoli
Carrot
Green chiles
Roasted corn
Cucumbers
Iceberg lettuce
Romaine lettuce
Sliced jalapenos
Dill pickle slices
Rice
Tomatoes
Breakfast
Hash Browns (cross-contact with animal products)
Condiments, dips, and dressing
Fire Roasted Salsa
Grape Jelly Packet
Strawberry Jam Packet
Taco Sauce
Ketchup
Soy Sauce Packet
Mustard
Frank's Red Hot Buffalo Dipping Sauce
Barbecue Dipping Sauce
Pancake Syrup
Sweet N' Sour Dipping Sauce
Teriyaki Dipping Sauce
Low Fat Balsamic Vinaigrette Dressing
Drinks
If you are eating at Jack in the Box, it is assumed that you are okay with the uncertainty regarding how sugar is processed and what natural flavors are sourced from. In this case, you would consider the following drinks at Jack in the Box to be vegan:
All sodas
All juices
Iced teas
Coffee with no milk or creamer
Bottled water
Jack in the Box Vegan FAQs
Does Jack in the Box have a vegan burger?
No, Jack in the Box does not have a vegan burger. Although there is no vegan patty, you could order a bun with veggies and you could even put fries in the bun too. Top your burger with mustard and ketchup or any of the other vegan condiments listed in the post above. Not the best option, but not terrible either.
Are the onion rings at Jack in the Box vegan?
No, they contain milk.
Are Jack in the Box tacos vegan?
No. Jack in the Box Tacos contain a combination of beef and chicken. Their Tiny Tacos do not contain beef, but they do contain chicken.
Does Jack in the Box have any vegan desserts?
No. All of their desserts contain milk.
More guides to eating out as a vegan