This post contains affiliate links for which I may earn a commission (at no extra cost to you) should you make a purchase. As an Amazon Associate I earn from qualifying purchases. Please see my disclaimer for more information.
Dairy Queen doesn't have many great options for vegans, but there are some sides, a salad, and drinks that you can have. Scroll down for all of the options.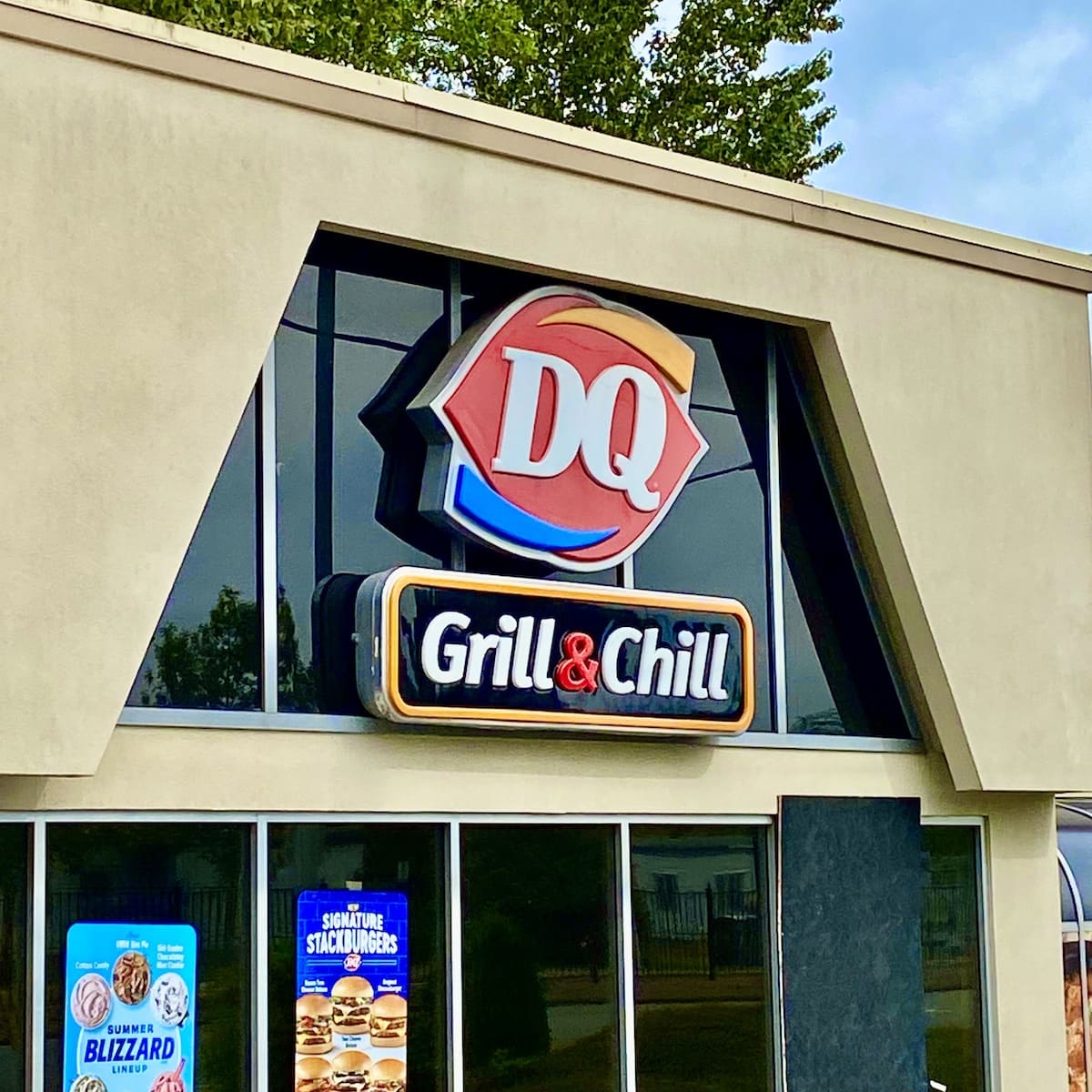 Disclaimer: The menu items on this list are considered acceptable vegan options for vegans who aren't super strict. When eating at a non-vegan restaurant, cross-contact with animal products is likely to occur.
Dairy Queen uses vegetable and soybean oil for fried items and the same fryer is used for items that contain animal products and items that don't.
Also keep in mind that not every single ingredient can be confirmed to be 100% vegan for strict vegans. For example, menu items listed here may contain sugar processed with bone char, natural flavors that are potentially sourced from animal ingredients, and other additives that could be derived from animals.
Vegan Options at Dairy Queen
Vegan Sides
Fries – Cooked in the same oil as items containing animal products.
Lay's BBQ Potato Chips
Lay's Original Potato Chips
Lay's Oven Baked Original Potato Crisps
Soft Pretzel Sticks without Queso – Choose a different dip (BBQ Dipping Sauce Cup, Wild Buffalo Dipping Sauce Cup, Mustard, or Ketchup).
Vegan Kids Menu
Applesauce
Banana
Kids' Fries – Cooked in the same oil as items containing animal products.
Vegan Salad
Side Salad without croutons – Comes with lettuce, diced tomato, shredded carrots, shredded cabbage. Choose Marzetti Light Italian Dressing.
Vegan Burger
There are no vegan burgers at Dairy Queen, but you can make your own with veggies if you really want to.
The burger bun at Dairy Queen passes as vegan for non-strict vegans who are willing to eat at Dairy Queen. This means it does not contain any obvious non-vegan ingredients, but there is no guarantee that every ingredient is entirely vegan in the strictest sense.
Burger toppings to choose from:
Tomato
Onion
Lettuce
Pickles
Mustard
Ketchup
You can also order fries and put them in your burger
Vegan Dressing and Dips
BBQ Dipping Sauce Cup
Marzetti Light Italian Dressing
Wild Buffalo Dipping Sauce Cup
Mustard
Ketchup
Vegan Breakfast
Hash Browns (cross-contact with animal products)
Banana (from Kids' menu)
Applesauce (from Kids' menu)
Vegan Treats
Packaged Non-Dairy Dilly Bars
Vegan Drinks
Misty Slush – Flavors: Cherry, Mango, Lemon Lime, Blue Raspberry, Strawberry Kiwi, Pink Punch, and Poolside Punch Twisty.
Sodas
Coffee without milk or cream
Orange juice
*Don't confuse Misty Slush with Misty Freeze. The Misty Freezes contain milk because they are made with DQ soft serve.
Dairy Queen Vegan FAQs
Are Dairy Queen onion rings vegan?
No, they contain milk.
Are there any vegan Blizzards?
No, they all contain milk. There are also no vegan sundaes or soft serve.
Does Dairy Queen have a vegan burger patty?
No. If you want a burger at Dairy Queen, the best you can do is put some veggies in a bun with ketchup and mustard. You can also add some fries.
Are Dairy Queen fries vegan?
Dairy Queen fries are not made with any animal ingredients and they are cooked in vegan oil. The issue for some vegans is that the fries are cooked in the same fryer as menu items containing animal products. It's up to you to decide if you're okay with that.
More vegan fast food guides