This post contains affiliate links for which I may earn a commission (at no extra cost to you) should you make a purchase. As an Amazon Associate I earn from qualifying purchases. Please see my disclaimer for more information.
If you're looking for some vegan pancakes or waffles, I'm sorry to tell you that you won't find them at IHOP. You will however find some vegan sides that you can combine to make a decent meal.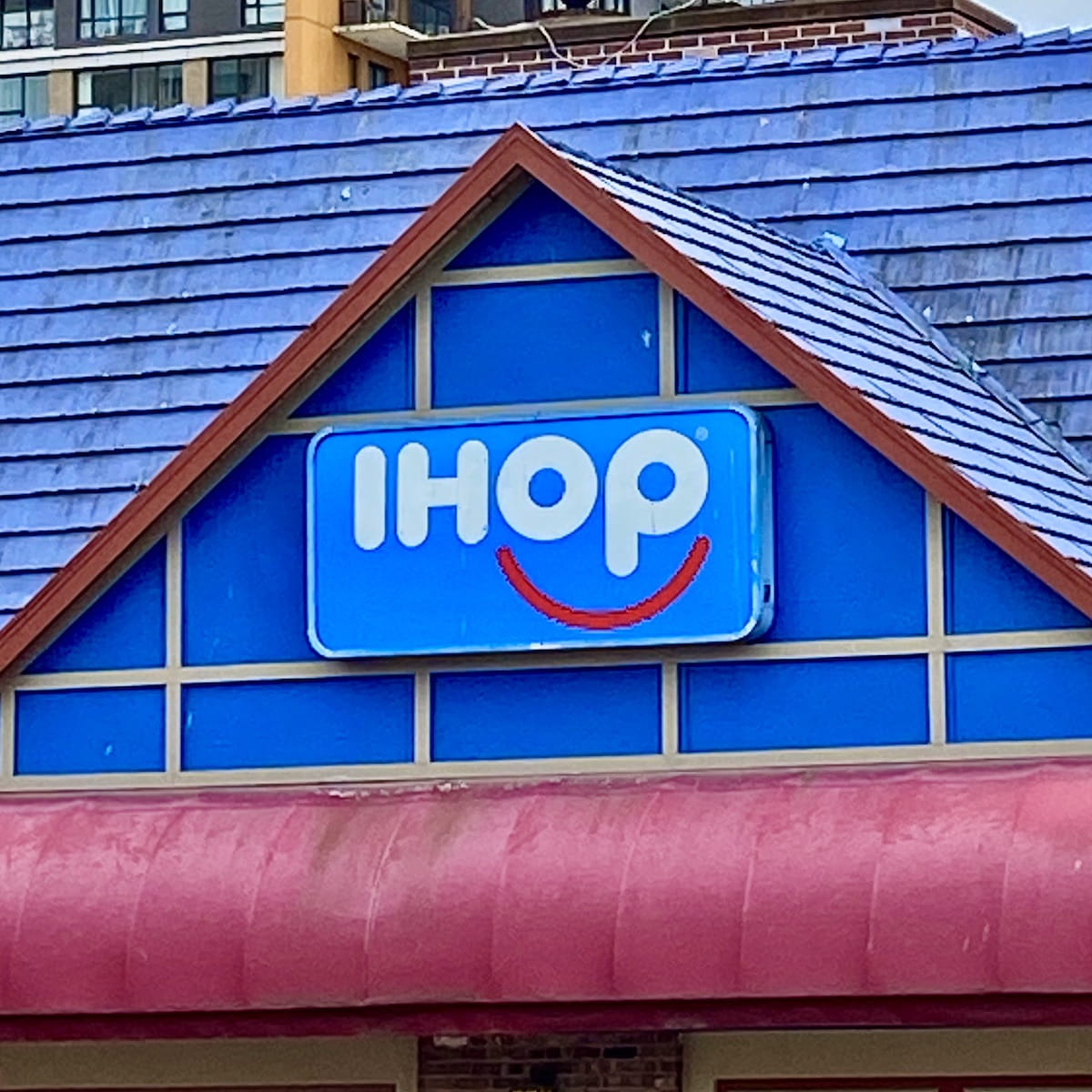 Before we get into the vegan options at IHOP, here is their disclaimer regarding cross-contact with animal products:
"Because we have multiple sources of animal products in our shared cooking and prep areas, including common fryer oil, we are unable to guarantee that any menu item be completely free of animal products or byproducts."
On this list, I have also included menu items that contain sugar that may be processed with bone char and items that contain natural flavors and additives that could possibly be sourced from animals. This is something you'll need to be okay with when eating at a restaurant that isn't fully vegan.
Vegan Options at IHOP
This post refers to IHOP locations in the United States. Here are the vegan options:
Sides
There are plenty of vegan sides at IHOP that you can combine to make a meal. Some ideas include hash browns with sautéed vegetables, a baked potato with vegetables, or multigrain toast with avocado.
Here are all of the sides you can choose from:
Crispy Breakfast Potatoes
Fresh Fruit
Hash Browns
Multi-grain toast with no butter
French Fries
Grits
Corn Tortilla
Flour Tortilla
Crispy Potato Pancakes
Baked Potato (if available)
Vegetables and toppings:
All of the following is listed as not containing dairy on the IHOP website, but confirm with your server that the vegetables are not cooked with butter.
Sautéed Spinach
Broccoli Florets
Roasted Cherry Tomatoes
Sautéed Green Peppers & Onion
Sautéed Mushrooms
Tomato
Avocado
Fire Roasted Poblano Salsa
Marinara Sauce
Omelettes
IHOP does not have vegan omelettes, as they do not have a vegan egg substitute, but their vegan menu states that you can build your own using hash browns instead of egg.
So you can get hash browns topped with a bunch of veggies and get salsa and/or ketchup on the side. Make sure the veggies are not cooked with butter.
Burritos and Bowls
None of the burritos and bowls at IHOP are vegan because they all contain egg, but because the tortilla is vegan, you could ask your server if you can create your own vegan burrito or bowl.
Here is what you can put in your burrito or bowl:
Rice and Barley Medley
Avocado
Veggies (ensure they are not cooked with butter)
Hash browns
Salsa
Salad
House salad with no dressing: Iceberg Lettuce, Carrots, Red Cabbage, Tomato, Red Onion.
The following vegan dressings may be available, but menu items change: Catalina, Creamy Italian, Fat Free Raspberry Vinaigrette, French Dressing, Raspberry Vinaigrette. The Balsamic Vinaigrette may sound like a good choice, but it contains egg.
If none of these dressing are available, you can mash some avocado and mix that in as a dressing, or use salsa as a dressing.
Soup
Minestrone (if available) and crackers
Pancake Toppings
Although there are no vegan pancakes available at IHOP, you may want to use the following toppings on toast or another vegan menu item:
Banana slices
Glazed Strawberries
Blueberry Compote
Blueberry Syrup
Chocolate Sauce
Old Fashioned Maple Syrup
Strawberry Syrup
Kids
The only item that is vegan on the kids menu is applesauce. So if you have a child who needs a vegan meal, choose from the options above.
Drinks
Coffee
Juices (apple, cranberry, orange, tomato)
Lemonades
Teas (Iced and Hot)
IHOP Vegan FAQs
Does IHOP have any vegan pancakes?
No. They also do not have any vegan waffles, crepes, or French toast.
Are the onion rings at IHOP vegan?
No, they contain milk.
Is IHOP Sauce vegan?
No, it contains egg.
Does IHOP have a vegan egg substitute?
No, but let's hope they do in the future!
Is the english muffin vegan?
No, it contains whey. This is listed on the ingredient list on IHOP's allergen guide on their website.
More guides to eating vegan at restaurants