This post contains affiliate links for which I may earn a commission (at no extra cost to you) should you make a purchase. As an Amazon Associate I earn from qualifying purchases. Please see my disclaimer for more information.
This cauliflower taco meat is vegan and nut-free. It's easy to make and a perfect healthy alternative to taco meat.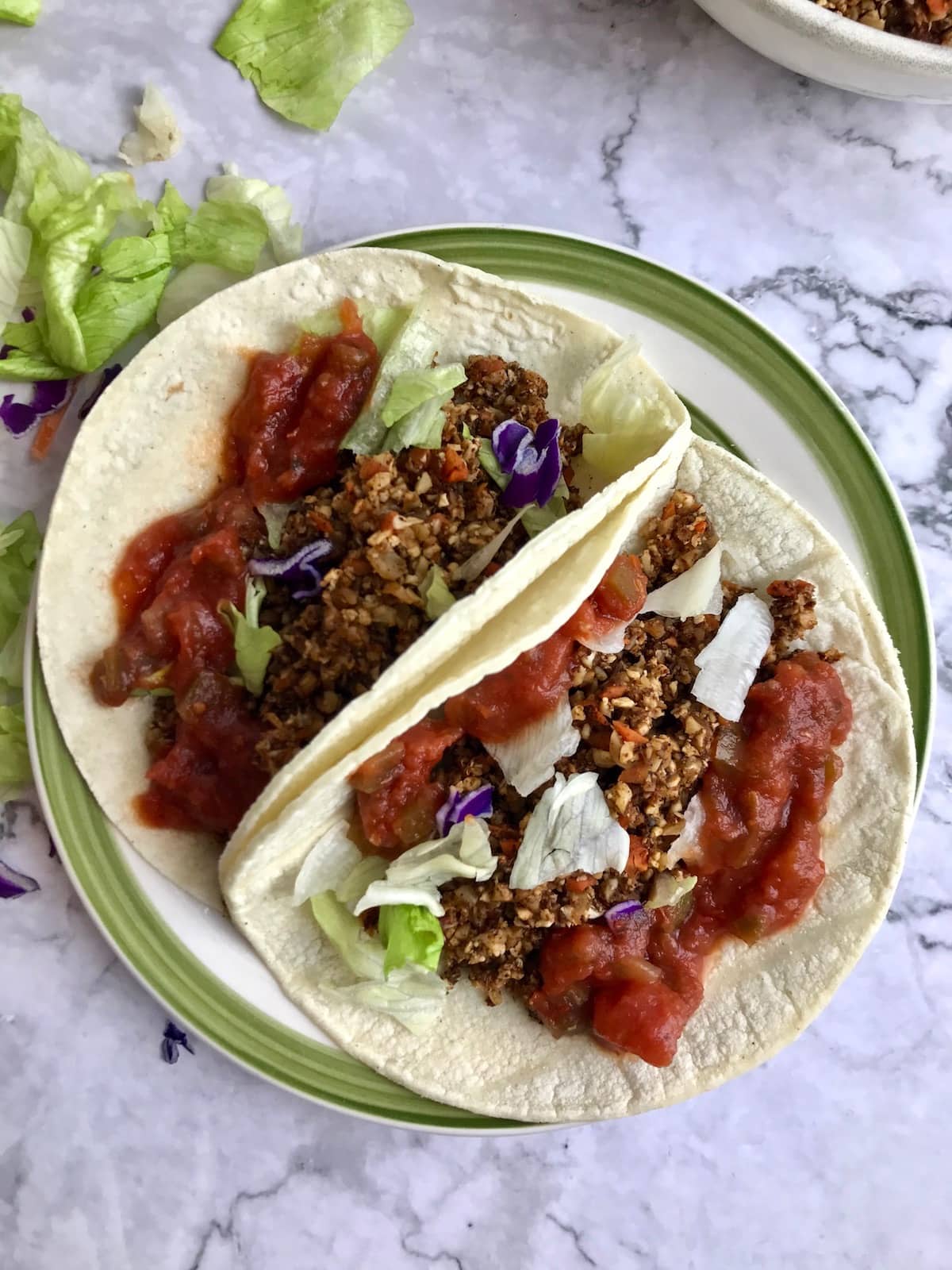 Vegan tacos made of cauliflower?? YES!
If this is something you haven't tried before, I know it probably seems really weird, but it has actually become very popular!
This recipe uses cauliflower as a base, along with some mushrooms, carrots, and onion to create a fake ground "meat." It will definitely have a different texture than cooked ground beef, but the taste is perfect for tacos!
Start by putting your cauliflower into a food processor to break it up into small cauliflower pieces, like a crumble (see image).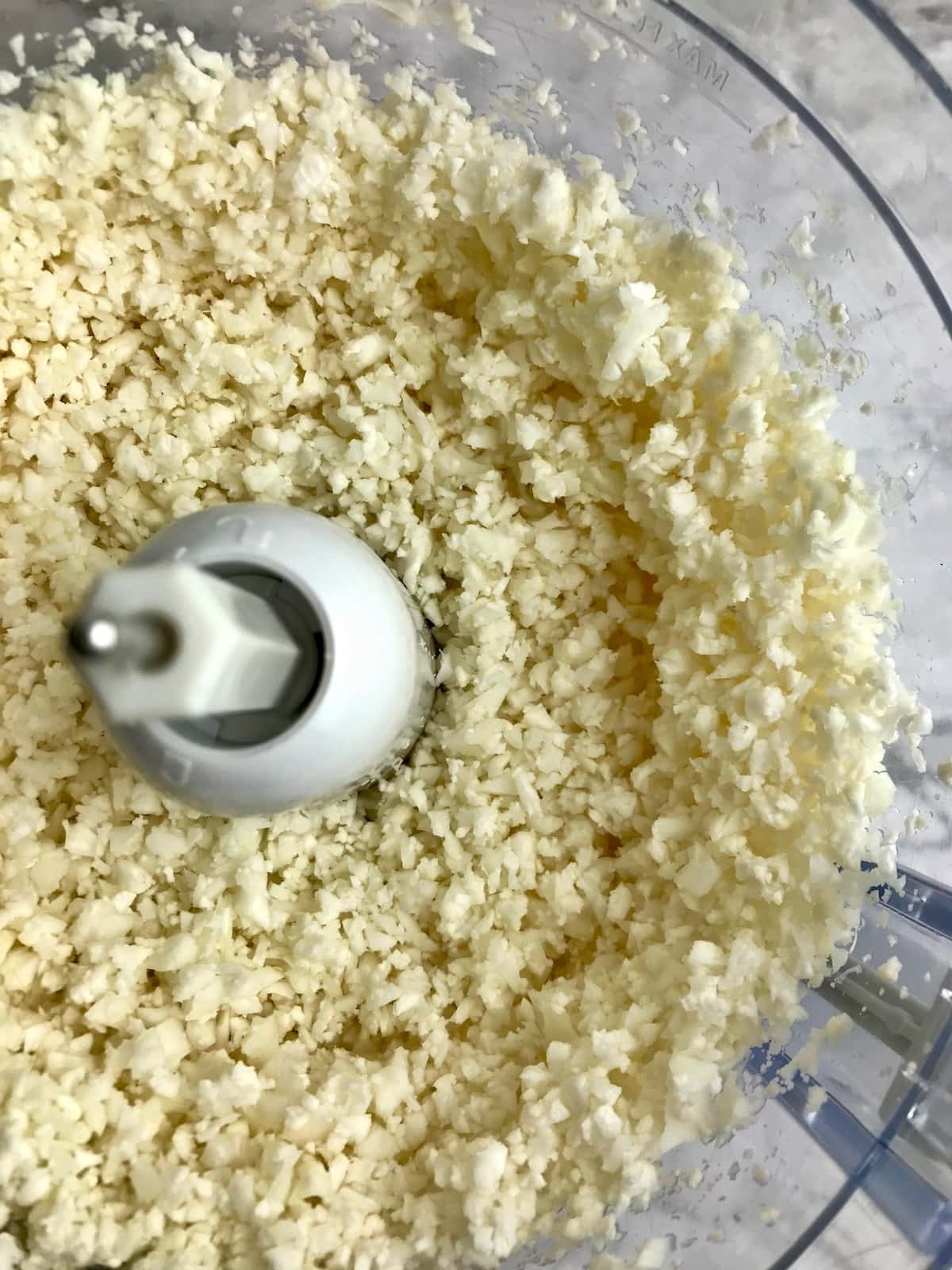 Then remove the cauliflower and place it into a mixing bowl.
Next, add the chopped mushrooms, carrot, and onion to the food processor and blend to break the pieces up some more.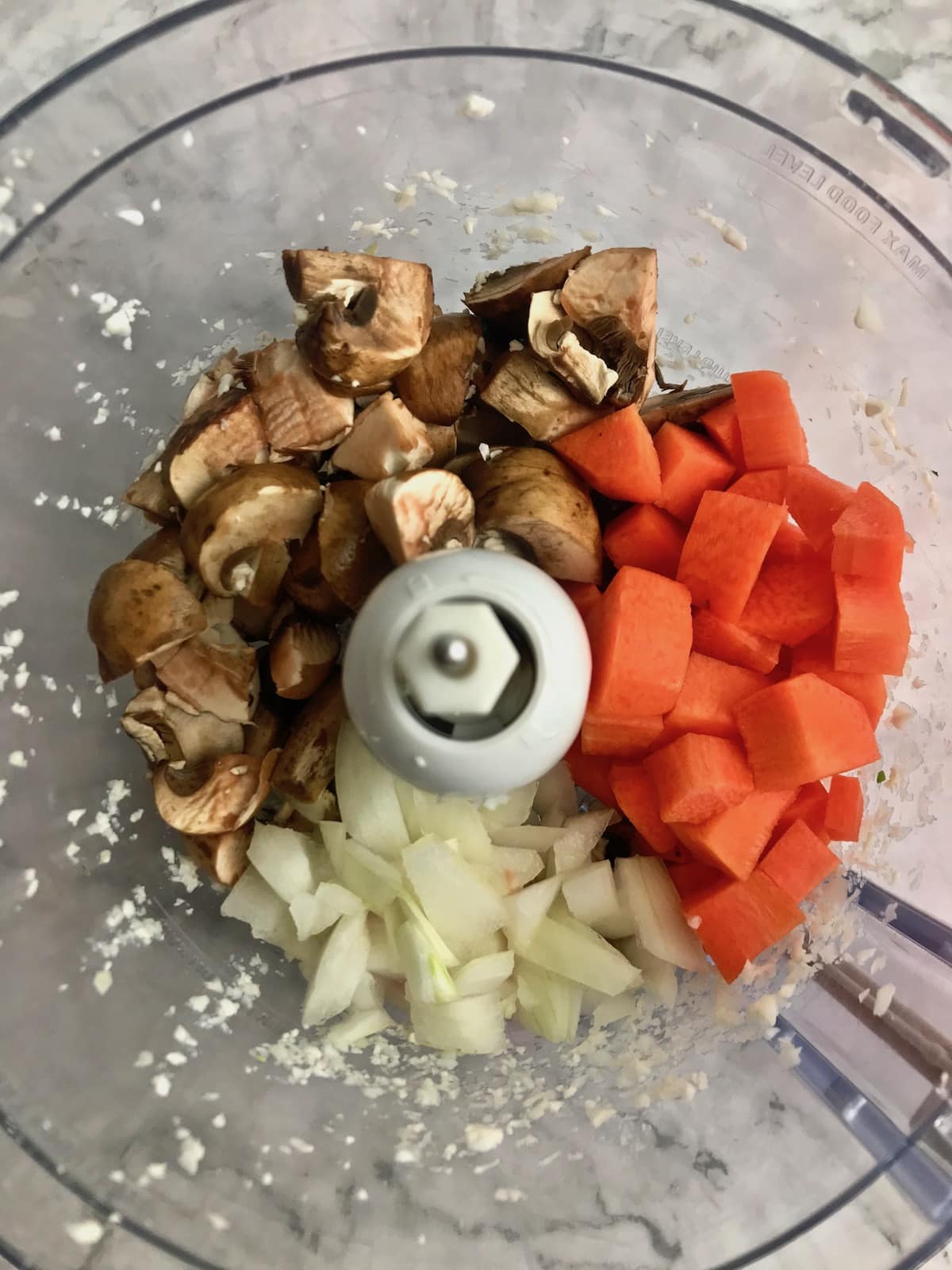 Add to the mixing bowl, then mix in the other ingredients to add flavour.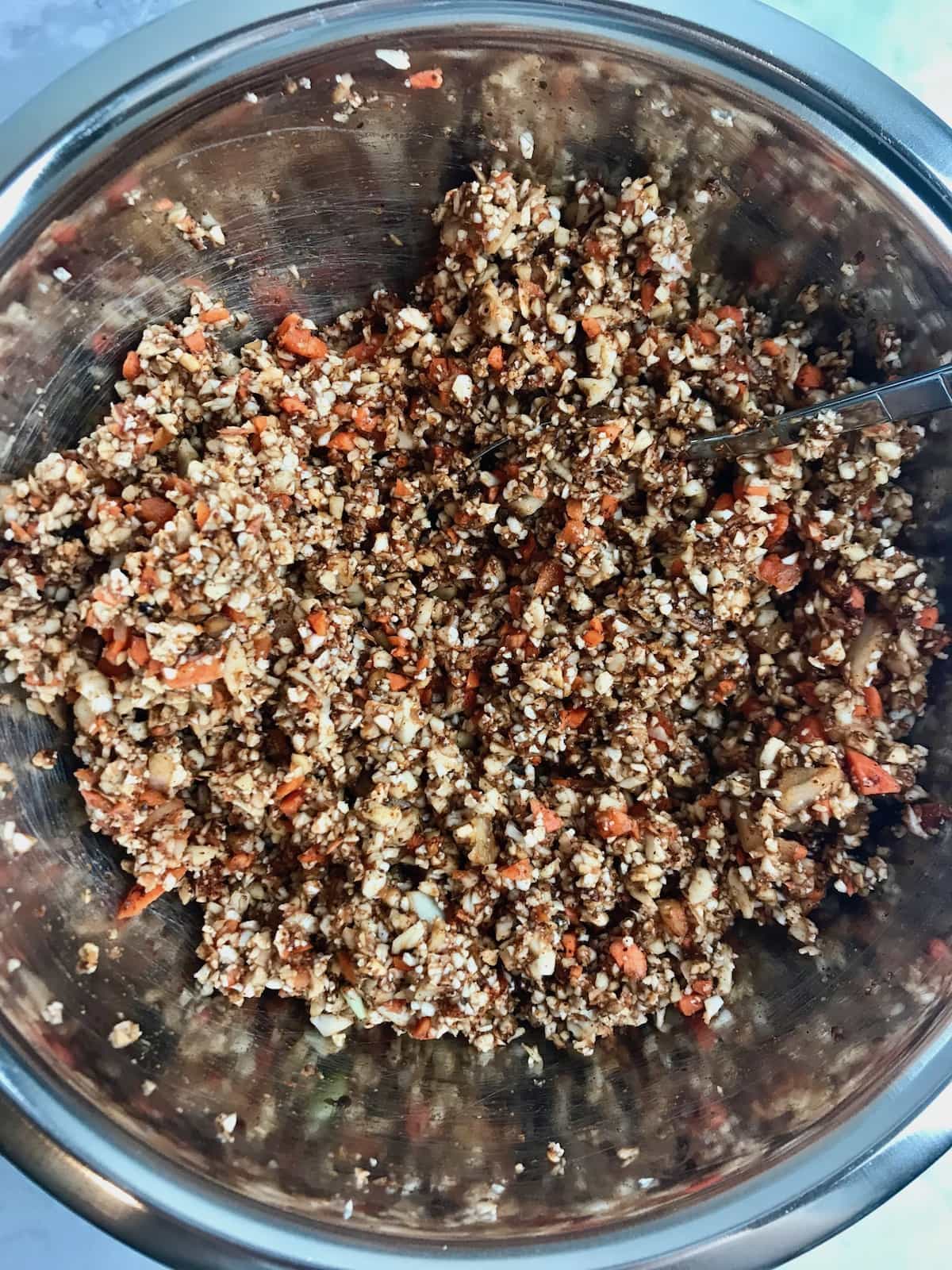 This cauliflower taco meat is super healthy because it is baked in the oven without any oil. No frying required! Just spread out your mixture on a baking sheet and bake at 400 degress Fahrenheit for 30 minutes, mixing halfway through.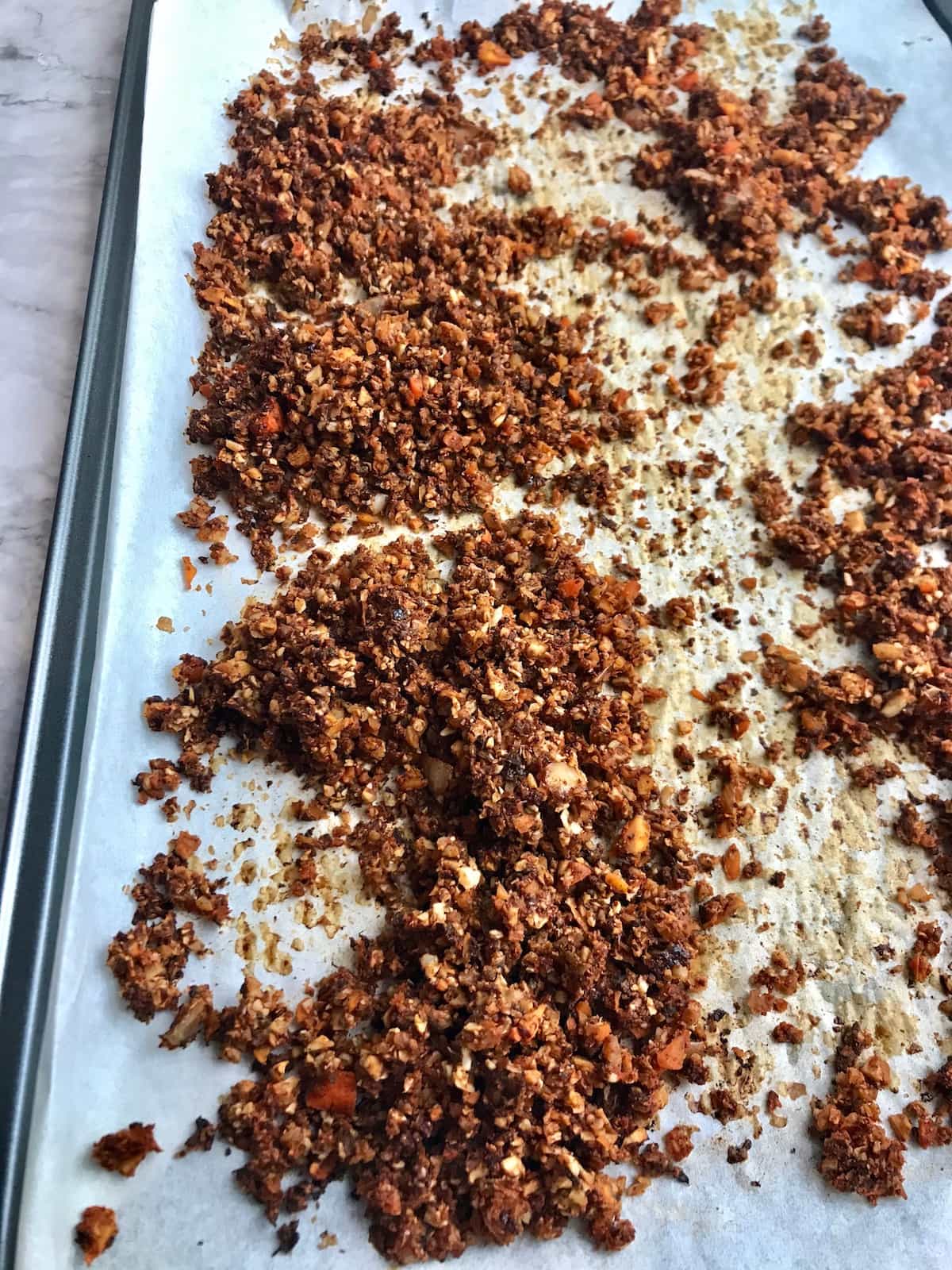 TIPS FOR MAKING THIS CAULIFLOWER TACO MEAT
After you have broken up your cauliflower into a crumble, remove it from the food processor. Do not continue processing the cauliflower with the other ingredients. If you process it too much, it will form a paste-like texture.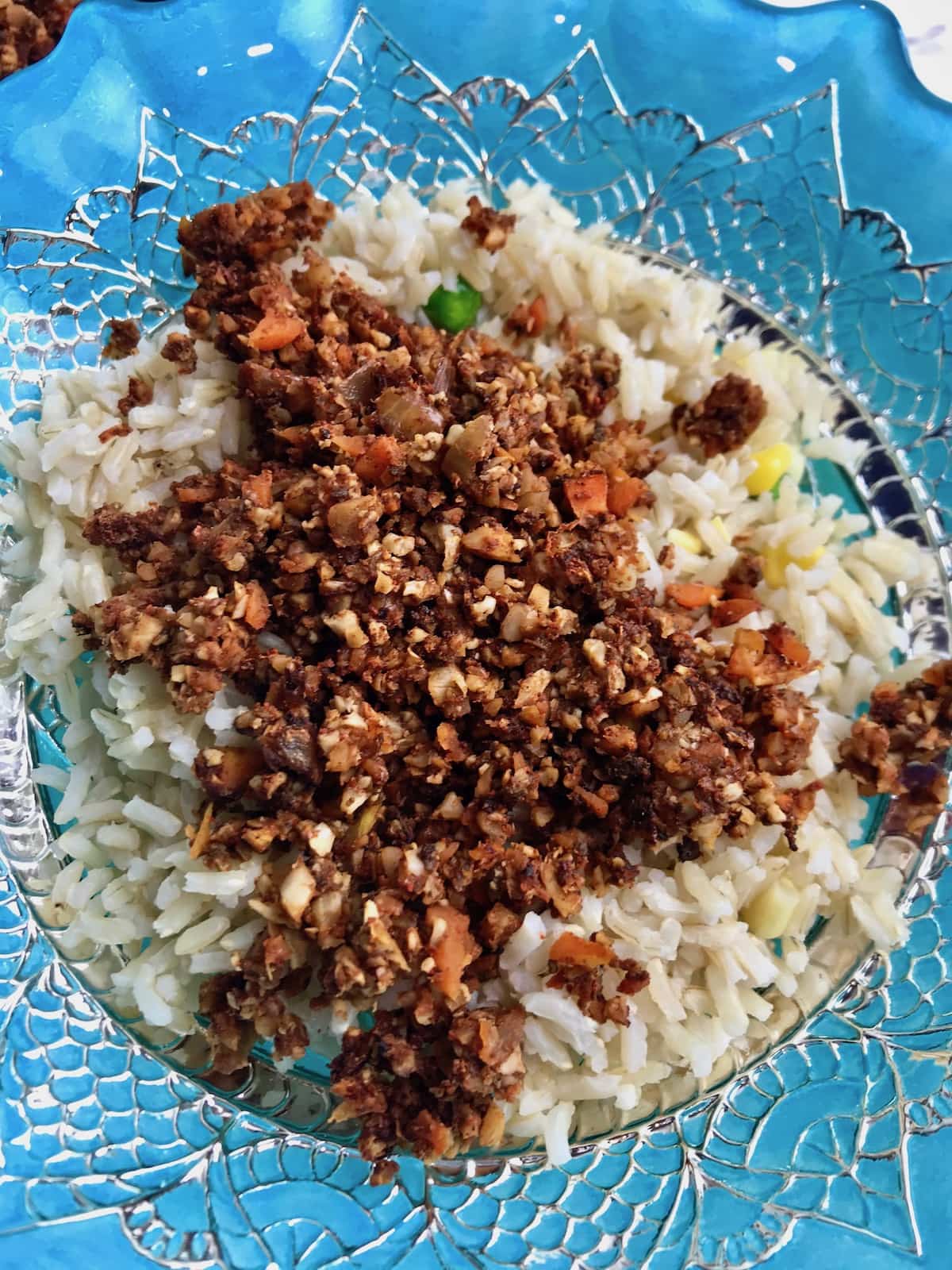 If you are concerned about sodium from the tamari, make sure you get the low sodium kind. 1 tablespoon of that for the entire recipe will not be too much sodium per taco.
Remember to mix around the cauliflower taco meat halfway through cooking. This will allow it to bake more evenly.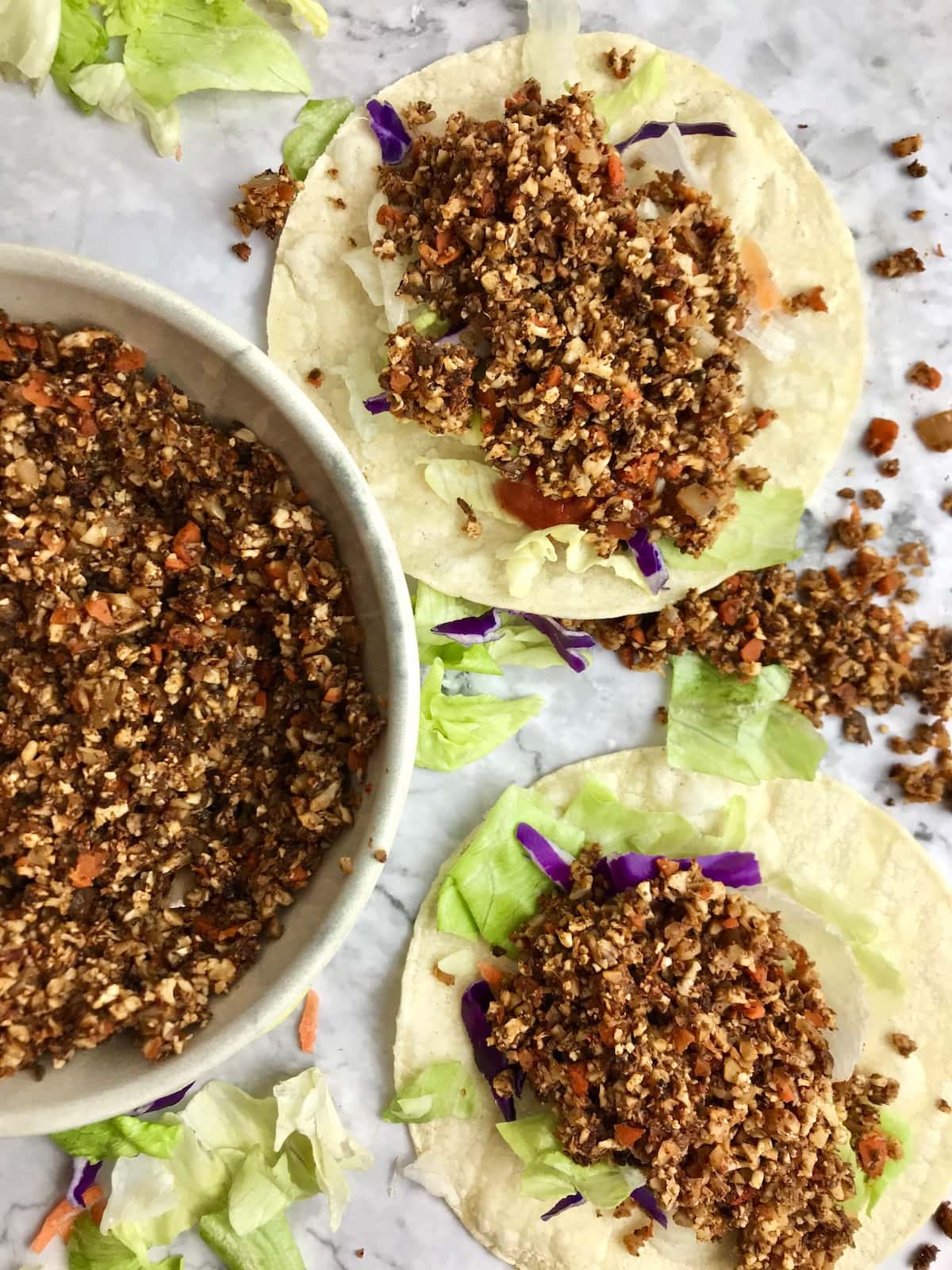 TOPPINGS FOR CAULIFLOWER TACOS
What's a taco without any toppings?? Here are some of my favourite healthy toppings for these cauliflower tacos!
Guacamole

or just some diced avocado
Nutritional yeast
Beans (I like pinto or black beans for tacos)
Lettuce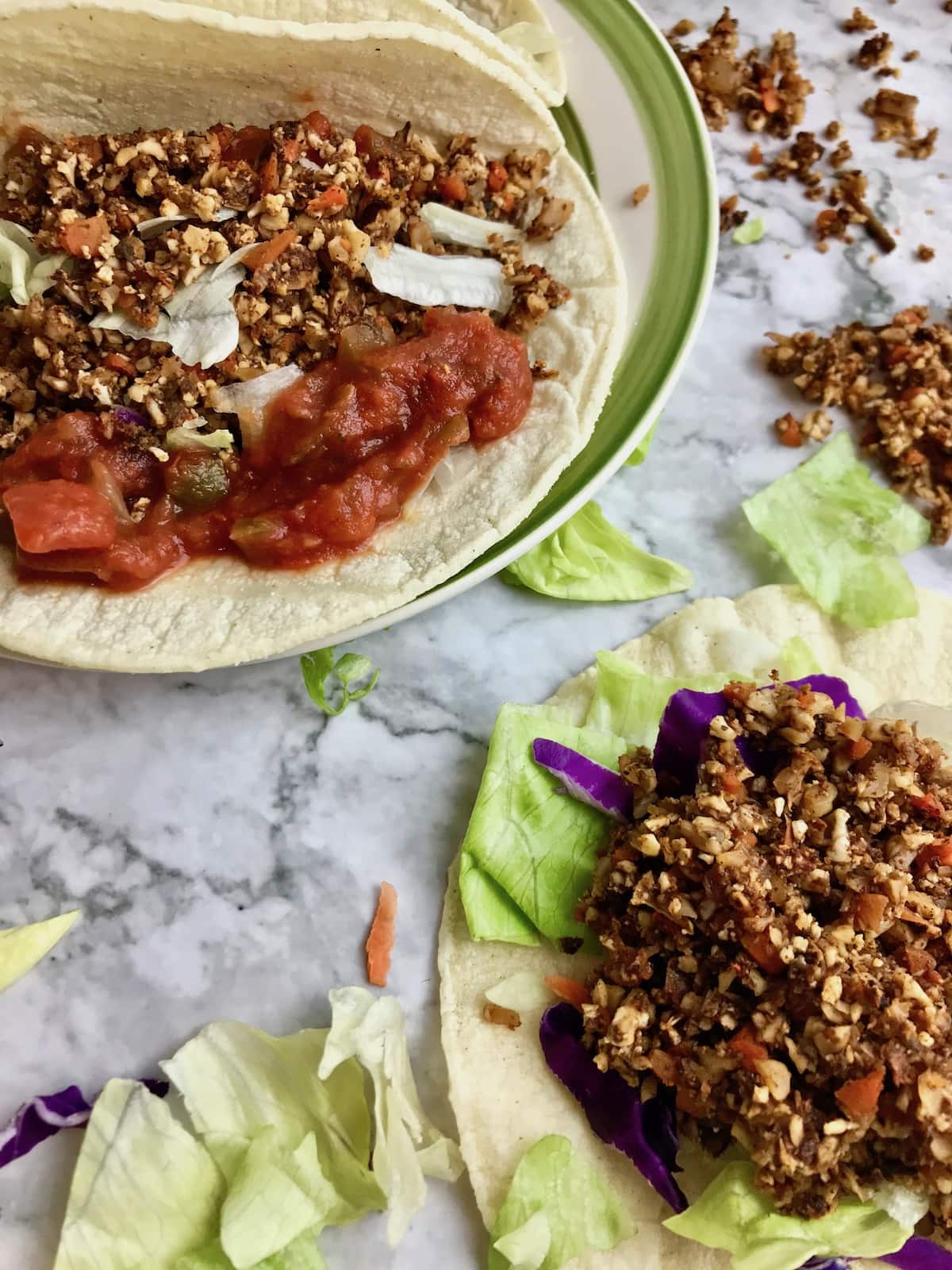 If you want to try another vegan taco recipe, check out this tofu crumble.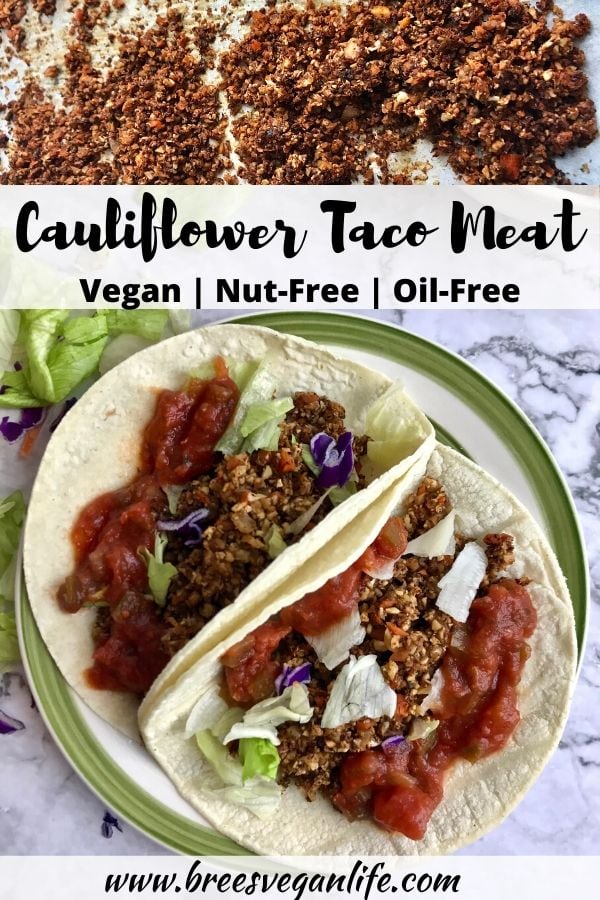 Recipe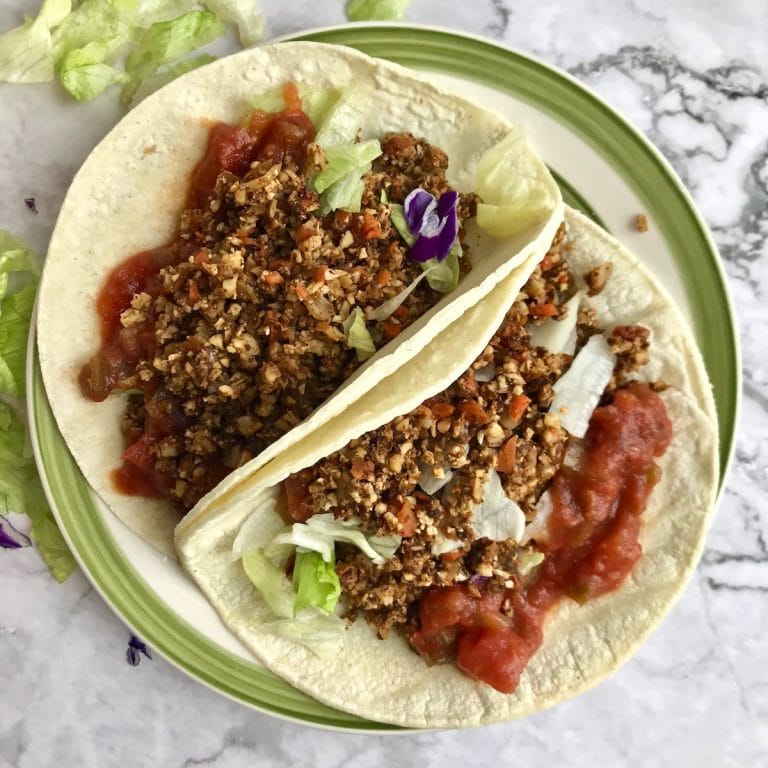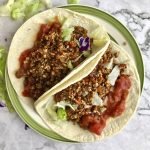 Print Recipe
Cauliflower Taco Meat (Vegan)
This cauliflower taco meat is vegan and nut-free. It's easy to make and a perfect healthy alternative to taco meat.
Ingredients
330

grams

of cauliflower

(about 3 cups chopped)

1.5

cups

chopped cremini mushrooms

½

cup

chopped carrot

¼

cup

chopped yellow onion

2

tablespoons

tomato paste

1

tablespoon

tamari

(gluten-free, low sodium)

1

teaspoon

cumin

¼

teaspoon

garlic powder

2

tablespoons

chili powder

2

teaspoons

paprika
Instructions
Set oven to 400 degrees Fahrenheit.

Chop your cauliflower into small florets. You should get about 3 cups of chopped florets with 330 grams of cauliflower.

Place the cauliflower florets in a food processor and process until they are broken into small pieces, like pieces of taco meat. Then put your ground cauliflower in a medium sized mixing bowl.

Chop and measure out your mushroom, carrot, and onion. Add them all to the food processor and process until broken up like you did with the cauliflower. Then add to the mixing bowl.

In your mixing bowl, add the remaining ingredients and mix everything thoroughly.

On a baking sheet lined with parchment paper (or another non-stick material), pour out the contents of the mixing bowl. Spread it out evenly.

Bake in the oven for about 30 minutes, stopping to mix it all around halfway through.
Notes
This recipe will make enough cauliflower taco meat for approximately 6-8 small tacos, depending on how much you use for each taco.
Make sure you don't process the cauliflower too much, or else it will form a mushy paste. That's why you need to process the other vegetables without the cauliflower.
Nutrition
Calories:
36
kcal
|
Carbohydrates:
7
g
|
Protein:
2
g
|
Fat:
1
g
|
Saturated Fat:
1
g
|
Sodium:
131
mg
|
Potassium:
362
mg
|
Fiber:
3
g
|
Sugar:
3
g
|
Vitamin A:
2556
IU
|
Vitamin C:
25
mg
|
Calcium:
28
mg
|
Iron:
1
mg
Nutrition Disclaimer
Nutrition information is an estimate generated from a nutrition calculator. There may be errors here or variations based on ingredients you use.