This post contains affiliate links for which I may earn a commission (at no extra cost to you) should you make a purchase. As an Amazon Associate I earn from qualifying purchases. Please see my disclaimer for more information.
Being vegan is about more than just the food you eat. Unfortunately, animals are used so much in the fashion industry.
If you want to make sure you're wearing vegan clothing, check out the vegan clothing brands below!
If you are looking for vegan shoes, check out this list of 100% vegan shoe brands!
You can also check out these vegan handbag brands.
The best vegan clothing brands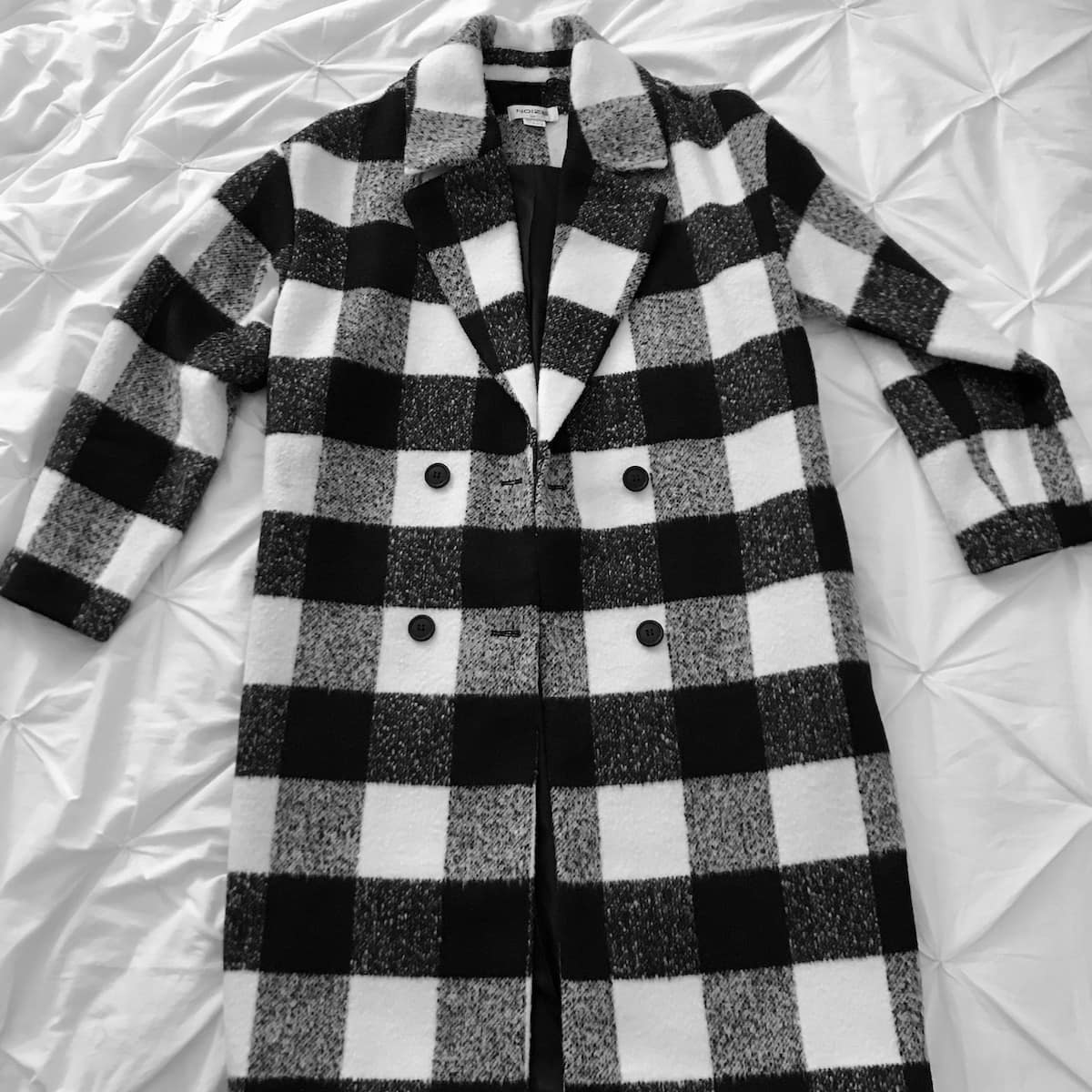 Noize is an entirely vegan clothing company based in Montreal, Canada. They mostly sell jackets and other outdoor wear such as hats and scarves. Their jackets come in many styles and materials, including vegan leather, vegan wool, and vegan fur.
Noize also makes some other types of clothing, but they are known for their jackets!
This company makes cruelty-free clothing to reduce harm to animals and the planet! They use a fill in their jackets that is made from reclaimed and repurposed plastic bottles, and they also use cotton that is certified organic.
Where they ship: Many countries worldwide. Check their FAQ page for the exact list of countries.
They offer FREE shipping to Canada and the US for orders over $50 (before tax).
In the Soulshine sells vegan graphic t-shirts for adults and kids. They have vegan phrases on their tees like, "be kind to animals," and, "milk coconuts not cows."
Their t-shirts are great for spreading the vegan message and starting conversations! All of their shirts are made with organic cotton that is certified by the Global Organic Textile Standard. They also don't use any plastic packaging!
In the Soulshine also sells tote bags, towels, and stickers!
Brave GentleMan is a vegan lifestyle menswear brand. They sell footwear, suits, jackets, coats, tops, pants, shorts, bags, and accessories.
I love that this brand focuses on clothing for men, because that is rare in ethical, vegan fashion.
Brave GentleMan has a slow-fashion production model and they don't believe that animals should be harmed in the fashion production system.
The founder of the brand, Joshua Katcher, also has a book called, "Fashion Animals." His book explains how and why animals are exploited in fashion, and you can purchase his book from the Brave Gentleman website.
Wuxly makes warm parkas that are completely animal-free! They use vegan alternatives as insulation that create the warmth of down without harming any animals.
They also sell sweaters and winter accessories like hats and gloves.
Wuxly also has a "Trade Up" program that allows people to send in a used down-filled or fur-trimmed jacket, which will then be donated to a homeless shelter in Canada. In exchange, you get a $100 CAD credit toward select Wuxly parkas. Check out their website for more information.
Where do they ship? Worldwide.
Maylyn & Co. is a vegan brand that makes sleepwear. Their vegan silk sleepwear is PETA-Approved Vegan and it is super soft and durable. Their vegan silk is made with organically farmed Lotus plants and it is completely cruelty-free!
They sell lingerie, robes, and loungewear that is stylish and comfortable.
Etiko is an entirely vegan brand that sells a variety of clothing and shoes for men, women, and kids.
They sell plenty of shirts and hoodies, and they also sell underwear! This addition to their clothing is great because not many brands on this list make underwear.
Their shoes include sneakers and flip flops that are simple, but nice, and they have confirmed that they use vegan glue in their shoes!
Where they ship: Worldwide
Pact makes vegan clothing for men, women, and children, using sustainable crops, organic farms, and chemical-free dyes. They also partner with Fair Trade Certified factories to ensure safe working conditions.
They sell a wide range of apparel, including tops, dresses and skirts, various pants, sleepwear, bras, underwear, and more.
Pact also sells some bedding and towels.
They have one of the widest ranges of clothing items I have seen from an all-vegan company!
Dauntless is a PETA-Approved Vegan clothing company that puts an emphasis on sustainability and ethical fashion production. They produce items on demand and do not carry a large inventory that could end up in waste.
They sell women's clothing, including biker jackets, bottoms, denim jackets, and trench coats. They also sell some unisex sneakers.
Saint Basics is a PETA-Approved Vegan clothing company. They sell underwear for men and women, as well as lounge sets and active wear.
Their apparel is soft and made from natural materials like eucalyptus and organic cotton. They are free from pesticides and have no scratchy labels. Their items are made to be super comfortable!
Dedicated is a clothing line for men, women, and kids. They sell a wide range of clothing items, including tops, bottoms, jackets, socks, underwear, and swimwear.
They are a PETA-Approved Vegan company, which means that there are no animal fibers or ingredients in their clothing. They use fibers such as organic cotton, recycled polyester, and TENCEL™ lyocell (made from wood pulp).
Happy Earth is an entirely vegan clothing company that is dedicated to creating clothing sustainably. They are a member of 1% for the Planet, so they donate a minimum of 1% of their revenue to charitable organizations that protect the environment. You can read more about their sustainability efforts on the Happy Earth website.
Happy Earth sells tops, bottoms, accessories, and blankets. Many of their tops have a beautiful nature theme, with images of trees, mountains, and more. They even sell water bottles, reusable straws, and more zero waste products!
Boody makes clothing that is all PETA-Approved Vegan. Their comfortable and breathable garments are made from bamboo viscose, with sustainability in mind.
The breathability of bamboo viscose is perfect for underwear and socks. Boody also sells loungewear, sleepwear, active wear, baby clothing, and more!
What is vegan clothing?
Vegan clothing is clothing that is not made with any animal materials or animal-based dyes.
Avoid the following non-vegan materials:
Leather
Wool
Fur
Silk
Snakeskin
There are many more non-vegan materials than the ones listed above, but these are some of the most common ones.
If you are vegan, it can be challenging to only purchase from confirmed vegan clothing brands because most clothing companies that can confidently say all of their clothing is vegan, only sell online. Many of the vegan clothing brands listed above may also be too expensive for some people.
You can still buy from clothing brands that don't explicitly state they are vegan.
If you want to shop at other stores, just check the tags to see what materials are used. You may not know why type of dyes were used or how the garment was made, but making sure the materials aren't made from animals is the most important thing for most vegans.
Another option is to buy from thrift stores, especially if you are concerned about the environmental impact of the fashion industry. Many vegans are even okay with buying used clothing made from animal material because they feel it's better to wear it than have it go to waste. You also aren't directly supporting the company that made the garment when buying it secondhand.
I have created a list of online thrift stores that you can check out!